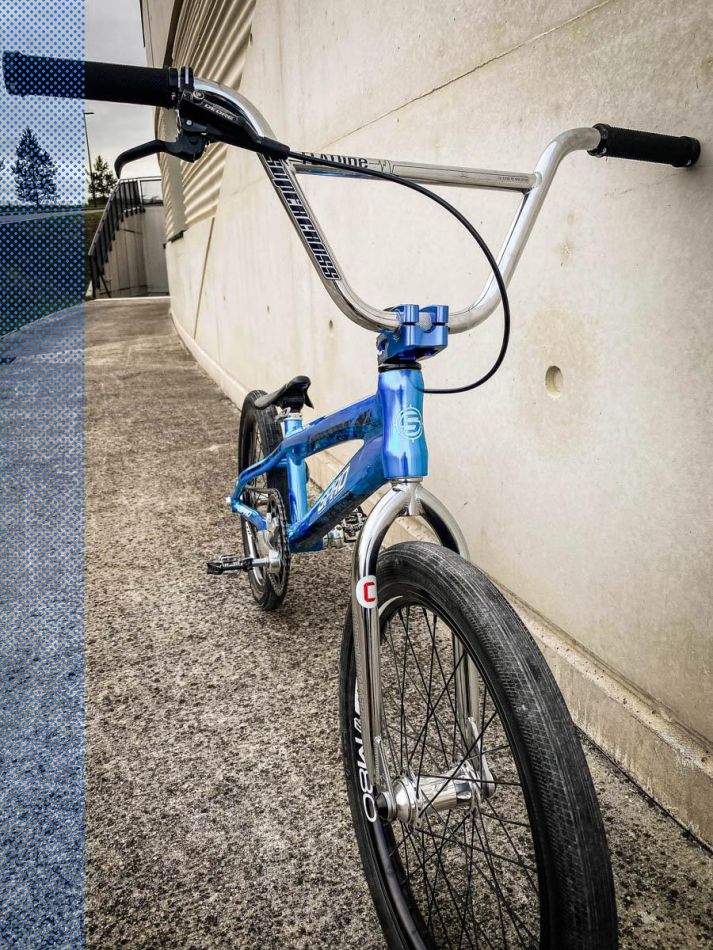 Do you break a lot of parts?
Thomas Jouve: No, but I change my handlebars and chain every 6 months on both of my racing and training bikes just in case.
What is the geometry and length of your race frame?
Thomas Jouve: I ride a Pro XXXL frame (22 inches top tube). I like to ride a long bike so my chainstay length is 40cm.
Do you ride with flat pedals when you're just messing about or are you always clipped in?
Thomas Jouve: For sure! I put on the flats when I want to mess around the track or go to the trails.
Are you picky about how much your bike weighs?
Thomas Jouve: Not really, of course I don't want a really heavy bike but i'm looking for the best compromisse between reliability and stiffness.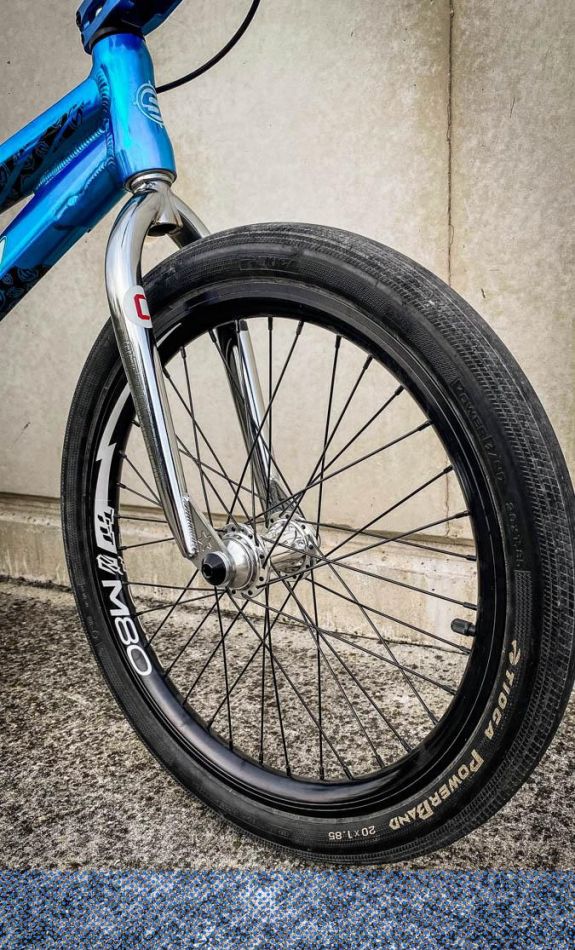 Do you like bike maintenance including the cleaning?
Thomas Jouve: I don't like riding with a dirty bike, so cleaning and bike maintenance don't bother me.
What's a bike part you change on the regular?
Thomas Jouve: Tubes are probably the thing I change the most on the regular, then tires or grips.

Please take us through your parts list:

Frame - SPAD BMX Pro XXXL
Fork - CIARI Ottomatic 20mn
Bars - SUPERCROSS Flatline
Grips - SPORT RAD
Stem - ELVEN
Headset - ELVEN
Brake lever - SHIMANO Deore (Disk Brake)
Brake - SHIMANO Deore (Disk Brake)
Cranks -CIARI Turbino Pro-2
Pedals - HT COMPOMENTS T1 sx
Sprocket - CIARIA Corona-4
BB - SHIMANO
Chain - KMC
Seat - SUPERCROSS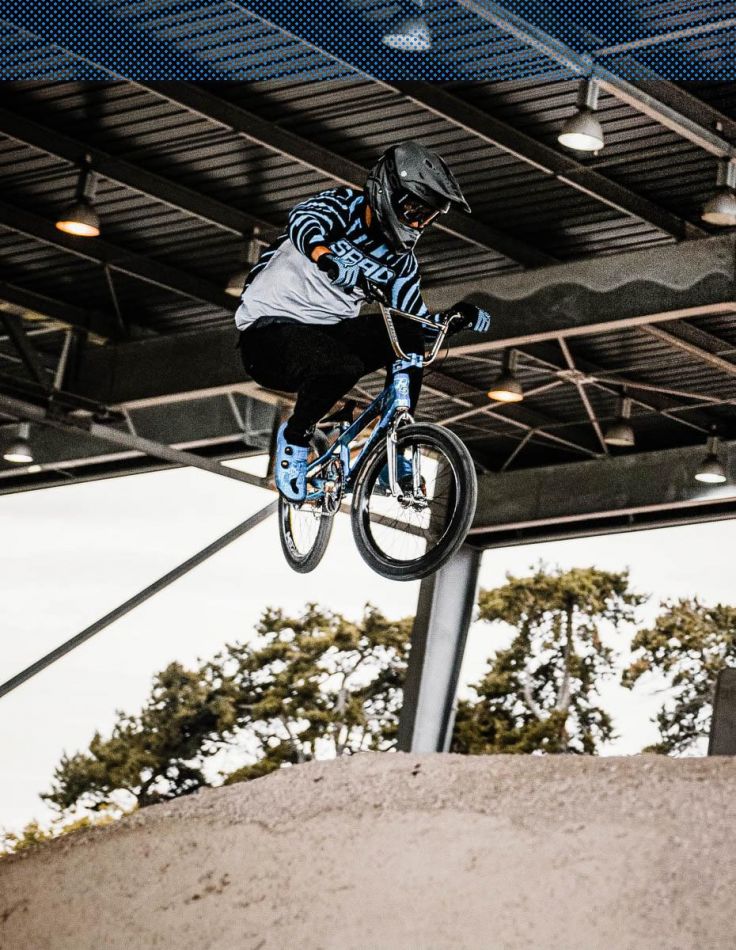 Seatpost - ALIENATION
Seatpost clamp - INSIGHT
Front hub - TNT Rapid Fire 20mn
Rear hub - TNT Rapid Fire 10mn
Front rim - TNT M80
Rear rim -TNT M80
Spokes - Idk
Tires - Front : TIOGA Power Band / Back : TIOGA Power Block
Tubes - Idk
Chain tensioners - KINGSTAR
Number plate - 282
Weight - 8,8kg
Thanks to: All the people helping me to built this really great bike and FATBMX for the opportunity of sharing it!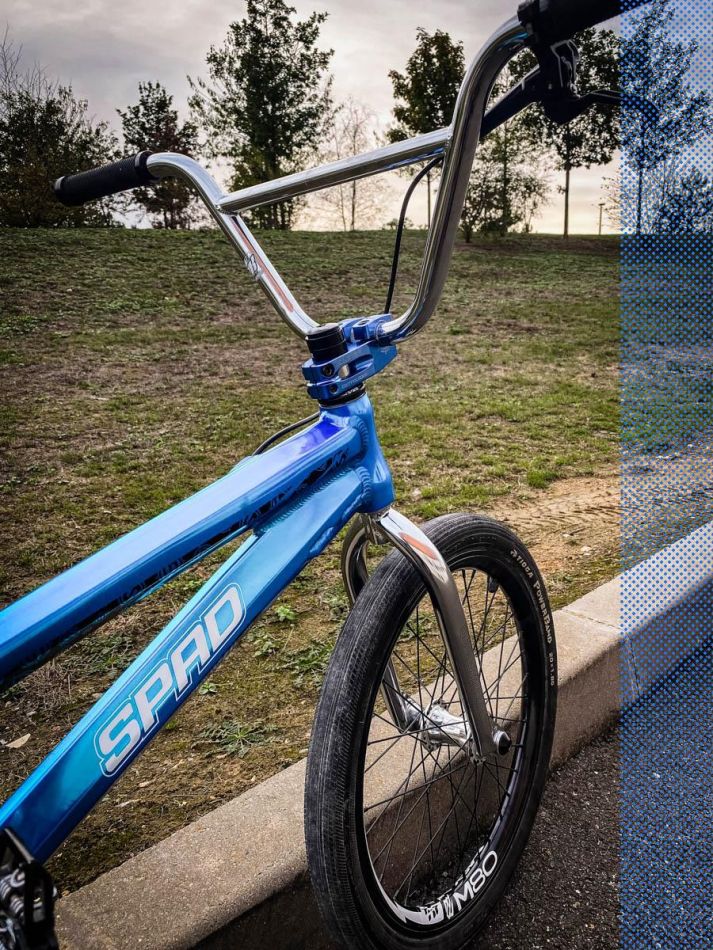 Pics by Thomas Jouve