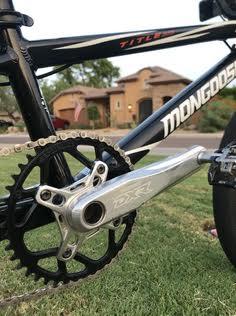 -Cameron Wood: Looks like speed & feels like speed! Love the look of the 2020 Title Elites. I adjusted to the new bike very quickly at the start of the year. It's very trustworthy, I've had no problems at all and enjoy riding it every day.
Do you have a separate bike for pump track riding?
-Cameron Wood: I rarely ride pump tracks, but if I did I would probably take my Mongoose Fireball Dirt jumper for a rip. That thing is fun!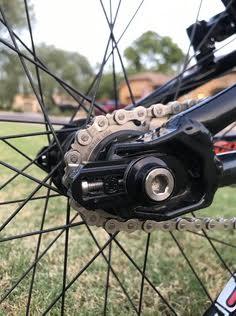 What is the geometry and length of your frame?
-Cameron Wood: 21.75 TT, 15.3in chain stay length, 74 degree head tube angle and 71 degree seat tube angle.
Do you experiment sizes of your frame, stem, bars to find the right set-up?
-Cameron Wood: I just try and find what works for me and leave it. Occasionally I'll make a small change but I try not to mess with it.
Do you have something customized to make your bike more personal and perfect for you?
-Cameron Wood: There's no custom components on my bike. Potter makes some sweet number plate inserts that compliment the frame really well though.
Usual Tire pressure?
-Cameron Wood: 80 psi
Whats a bike part you change on the regular?
-Cameron Wood: Chains, Tires, Grips.
Is the bike anxious for the next track session?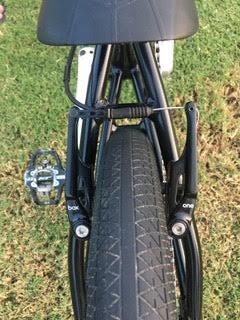 -Cameron Wood: It is, but it's even more anxious for the next RACE
The Parts List:
Frame- Mongoose Title Elite 2020
Fork- Box X5
Bars- Box one 31.8mm
Grips- Odi Vans Lock on
Stem- Box one Top load 31.8mm
Headset- Box One
Brake Lever- Box One
Brake- Box One
Cranks- Shimano DXR
Pedals- HT
Sprocket- JW Bicycle Products
BB- Enduro XD-15 BB86
Chain- SRAM 991
Seat- Box One
Seatpost- Box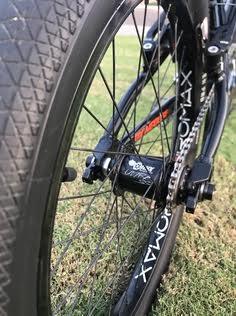 Seatpost Clamp- Box One
Front Hub- Onyx Ultra
Rear hub- Onyx Ultra SS
Front Rim- Promax
Rear Rim- Promax
Spokes- DT Swiss Double Butted Steel
Tires- IRC Siren Pro
Tubes- None
Chain Tensioners- JW Bicycle Products

Number Plate- Box One

Weight- 19.03 lb

Pics by Cam Wood