Have you ever had the chance to try a carbon frame?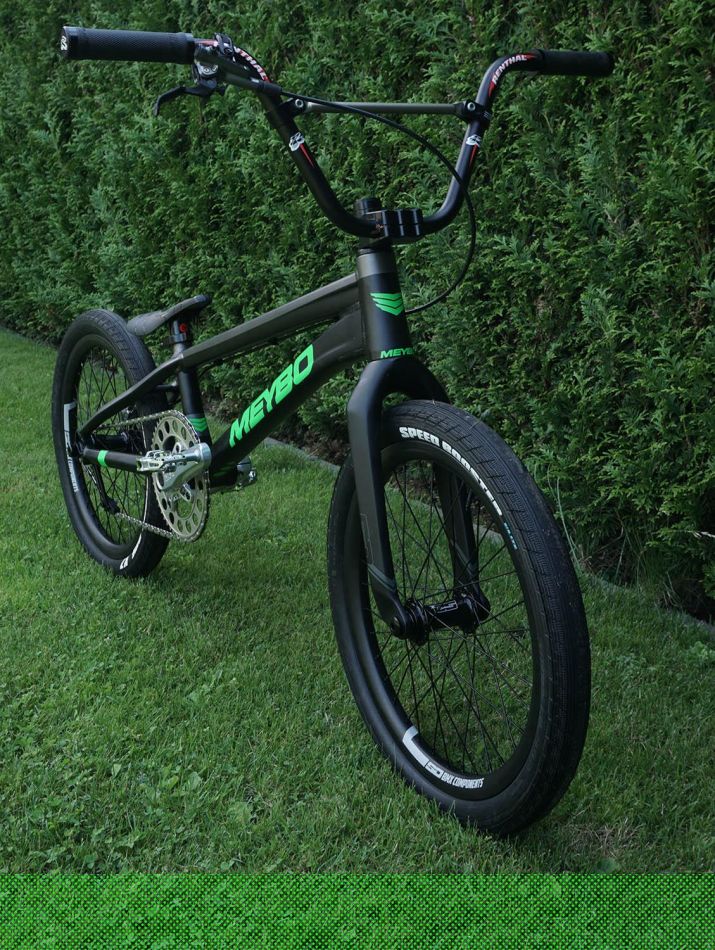 Mitchel Schotman: Never had the change to try a carbon frame. But I'm curious about it and of course I will try it once in a life.
Do you know the geometry and length of your frame?
Mitchel Schotman: It's a Meybo XXXL (22,5) frame. The top tube length is 22,44" and the chainstay length is 15,47".
Do you experiment much with sizes of your frame, stem, bars to find the right set-up?
Mitchel Schotman: No not that much. I think I ride for almost 2 years with this set-up. The only thing we change is like the chainrings for some sessions.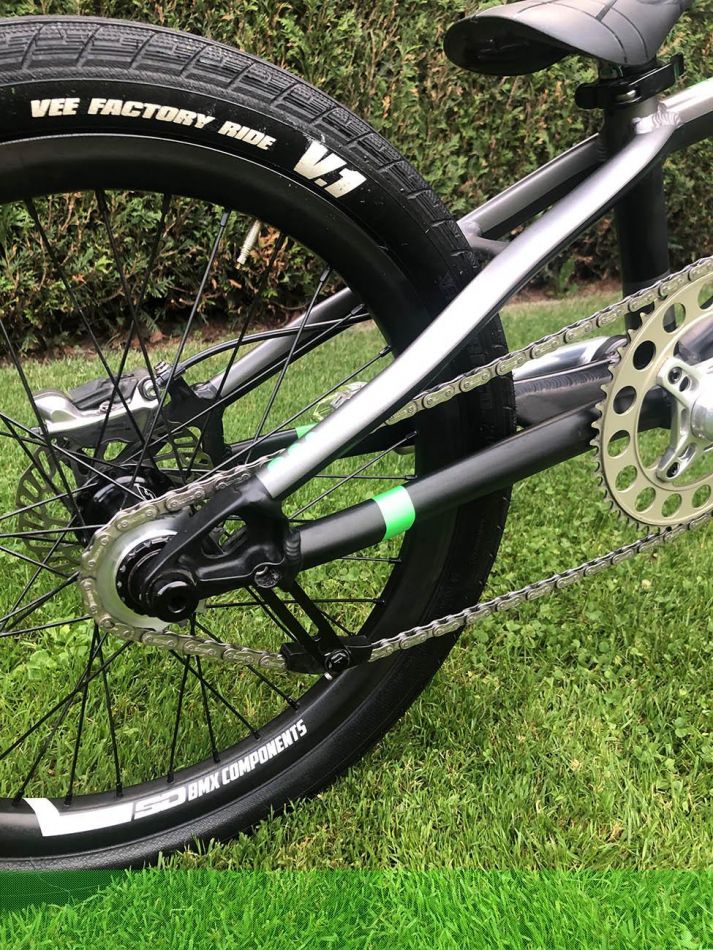 Do you have something customized to make your bike more personal and perfect for you?
Mitchel Schotman: The only thing people can't buy is the stem. It's a special made stem for the team. So yeah that's a customized thing. The rest of my bike is all "standard" and everyone can buy it.
Do you have a spare bike for the rainy training sessions?
Mitchel Schotman: Yes I have an extra Meybo bike. My old one from season 2018
How much do you think your bike is worth the way it's set up?
Mitchel Schotman: Well, I checked the webshop of bmx24seven and came out of +/- €3000,-
When's your next race going to be?
Mitchel Schotman: My next race will be the Dutch national championship. And maybe the European Championships if they find an organizer.


Please take us through your parts list: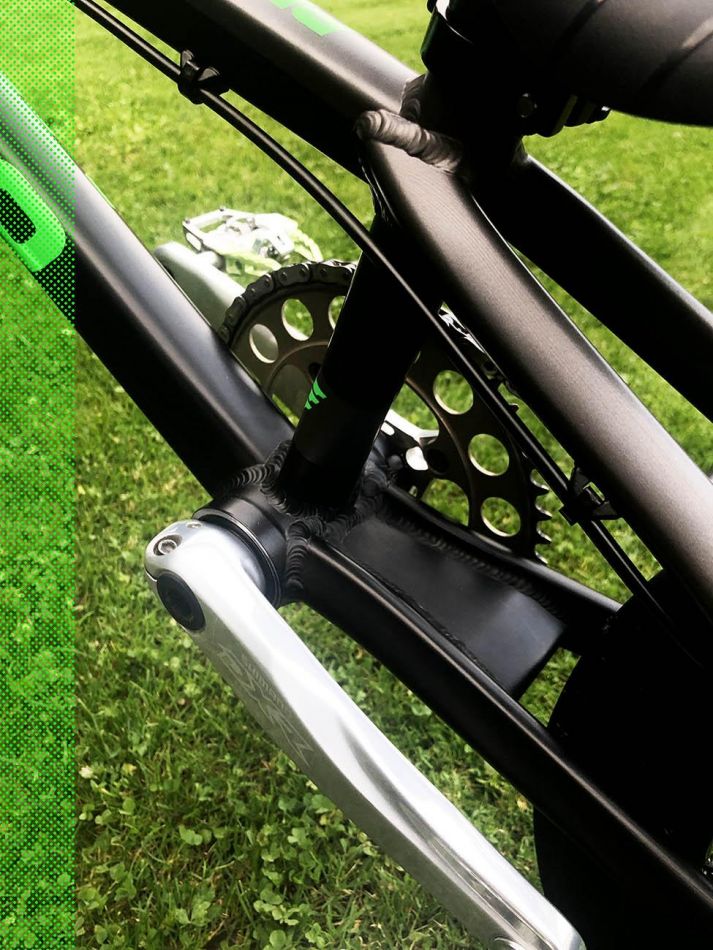 Frame: Meybo HSX 22.5 inch 2021 with fixed rear end
Fork: SD Components carbon
Bars: Renthal
Grips: Renthal
Stem: Custom made
Headset: SD Components
Brake lever: Shimano XTR
Brake: Shimano XTR
Cranks: Shimano DXR 175mm
Pedals: HT Components T1-SX
Sprocket: Renthal 50T
BB: Integrated in the frame
Chain: KMC Z1eHX
Seat: BOX Components
Seatpost: BOX Components
Seatpost clamp: SD Components
Front hub: SD Components Sniper Pro
Rear hub: SD Components Sniper Pro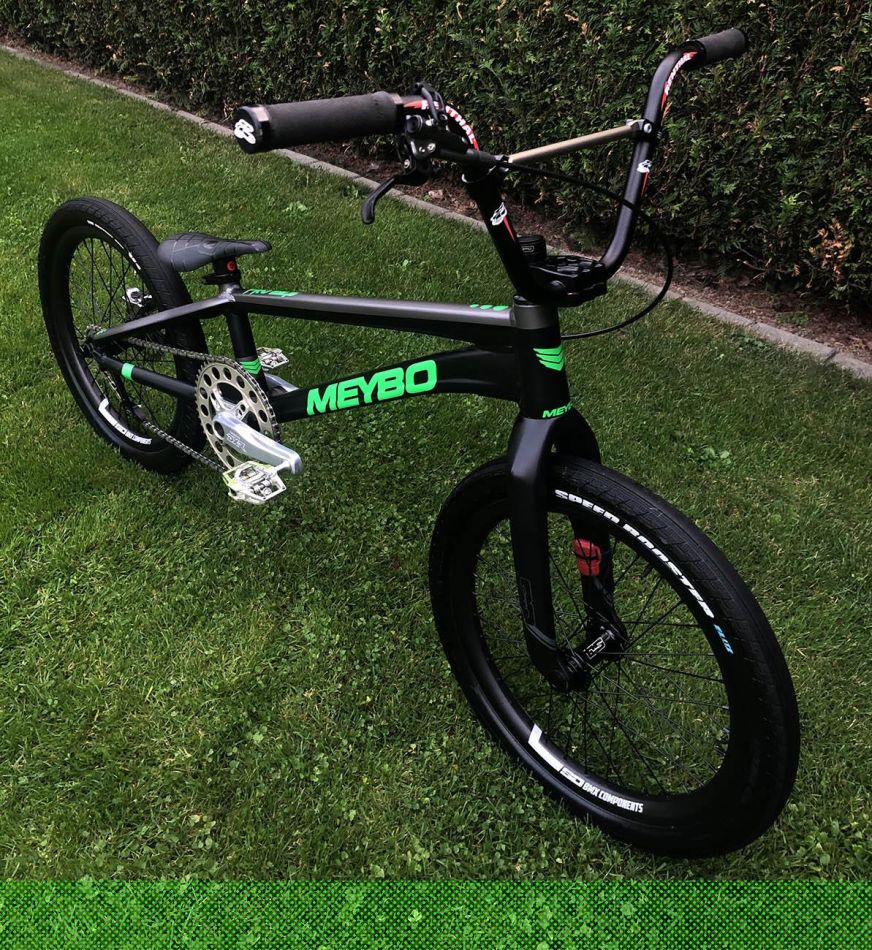 Front rim: SD Components carbon
Rear rim: SD Components carbon
Spokes: SD Components
Tires: Vee Tire Co Speedbooster Elite 1.75
Tubes: Vee Tire Co
Chain tensioner: Custom made
Number plate: BOX Components

Weight: 8,5kg

Thanks to: Oegema Transport, coach Martijn Jaspers, teammates, my family, friends and everyone who helps me behind the scenes!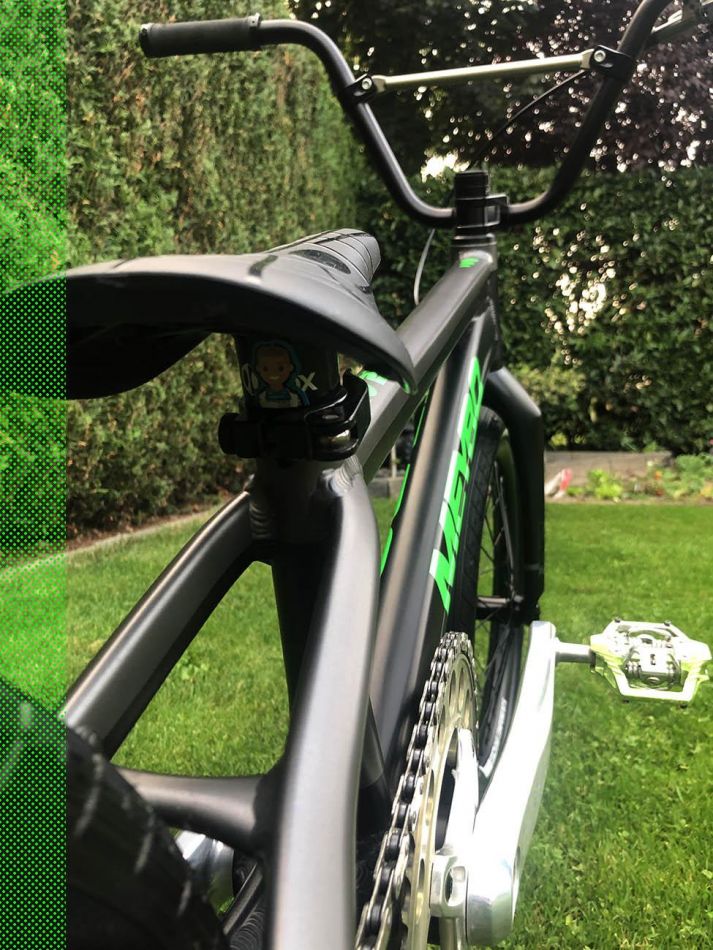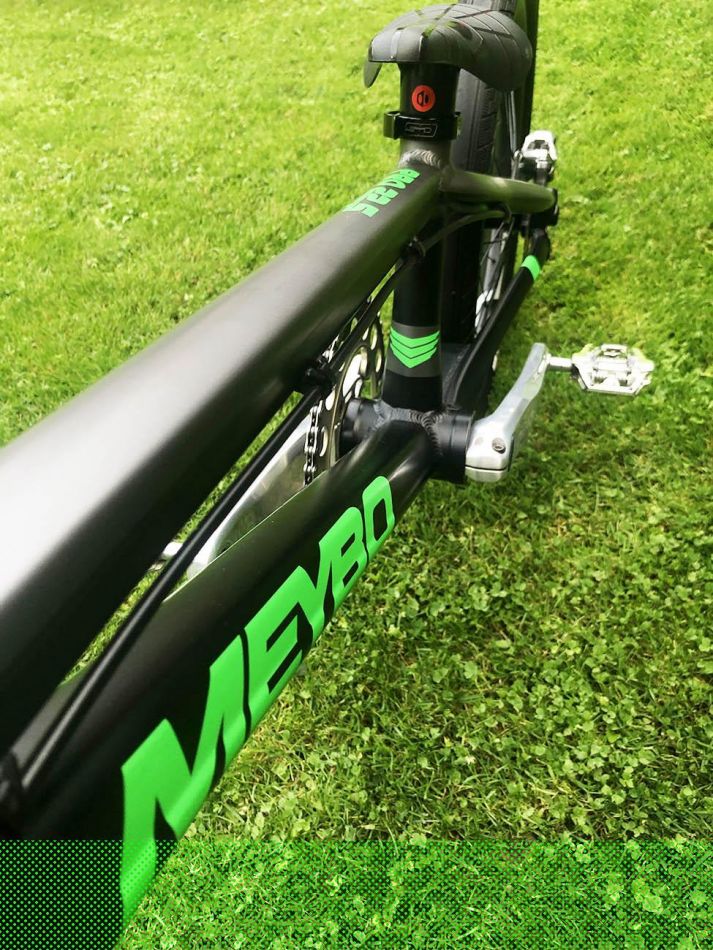 Pics by Mitchel Schotman