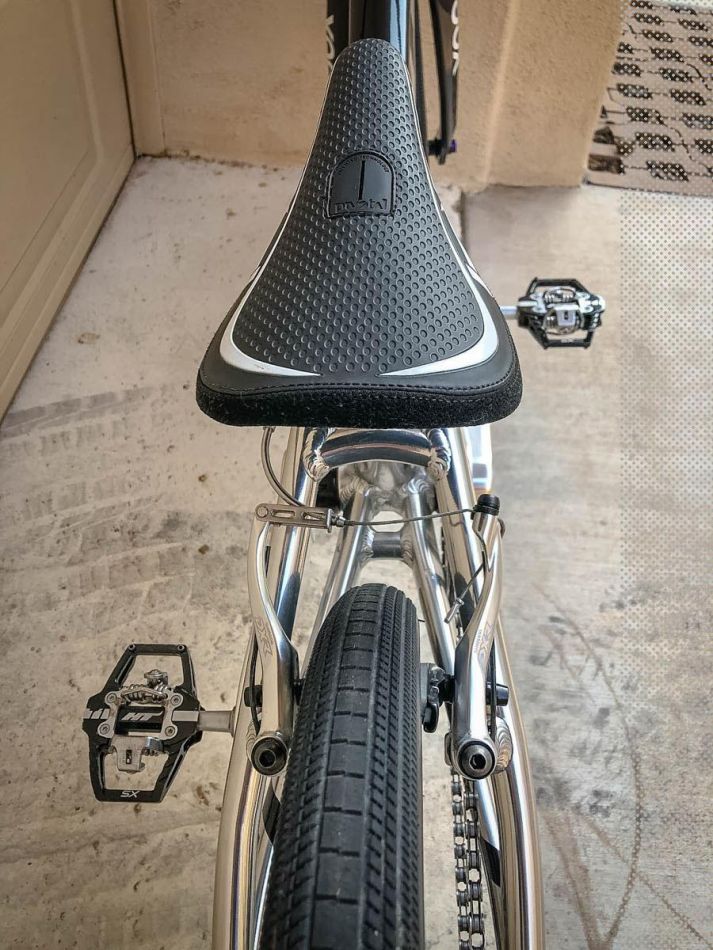 Rachel Mydock: Thankfully I have some great sponsors who help me get my bike all set up for a new season, so it makes my life a lot easier! The Remix wheels come as a complete wheelset, so all I have to do is put those on my Rift frame with Tangent parts and it's good to go!
What is the geometry and length of your frame?
Rachel Mydock: I ride a Pro sized frame, the top tube length for the Pro Rift is 20.5" and the chainstay length is 14.06".
Do you like Aluminium frames?
Rachel Mydock: I absolutely love the aluminum frame that I am currently running. I have rode both aluminum and carbon frames in the past and I believe both have their strengths and weaknesses. The Rift just really seems to suit my riding style and I am very happy with the aluminium frame!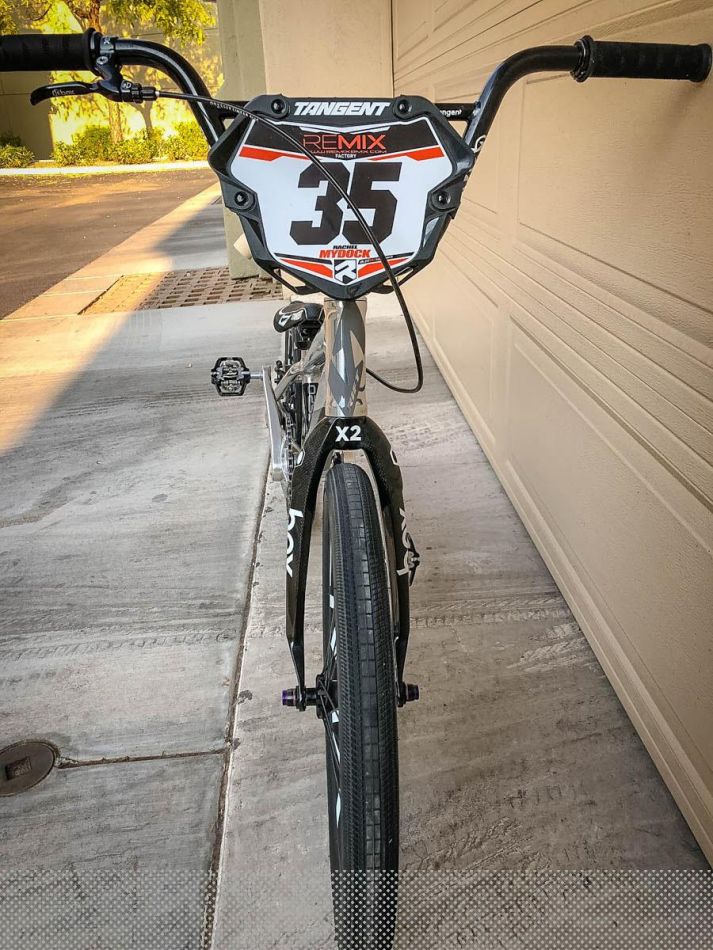 Did you cut the width of your handlebars?
Rachel Mydock: I used to always cut the width of my handlebars, but the pair I have on now are not cut. It took a few times to get used to having the bars a little wider but now I like the feel of them a lot.

Do you have something customized to make your bike more personal and perfect for you?
Rachel Mydock: I think for the most part, everyone's bike is custom to how they like it. You can take two bikes that look the same but ride them and they will feel very different based on the parts and the size of the parts on the frame. I am very happy with the way my current setup feels, so there might not be a "custom" made part just for me, but my bike is still set up custom to the way I want it to feel.

Usual tire pressure?
Rachel Mydock: I typically like to run a lot of pressure. I used to run my Maxxis tires about 100psi, but since switching to Tioga's I have been keeping it around 80-90psi.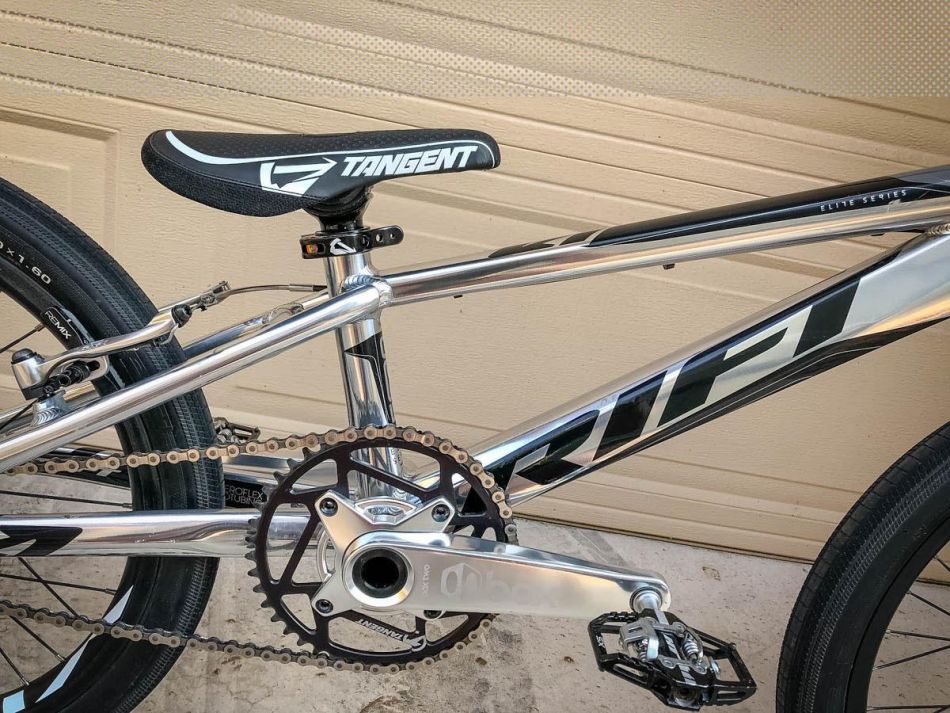 Does one bike last you a full year of riding/racing?
Rachel Mydock: Yes, ultimately I think I could go over a year on the same bike; however, I typically try to build up a fresh new bike each year.

When is this bike going to see some track action next?
Rachel Mydock: This year has been crazy with the COVID stuff basically putting a hold on everything. Over here in the US, it looks like my next pro race will be the USABMX Grand Nationals in what sounds like a winner takes all scenario. It should be a crazy race but it will be great to be able to line back up in the gate!

The parts list: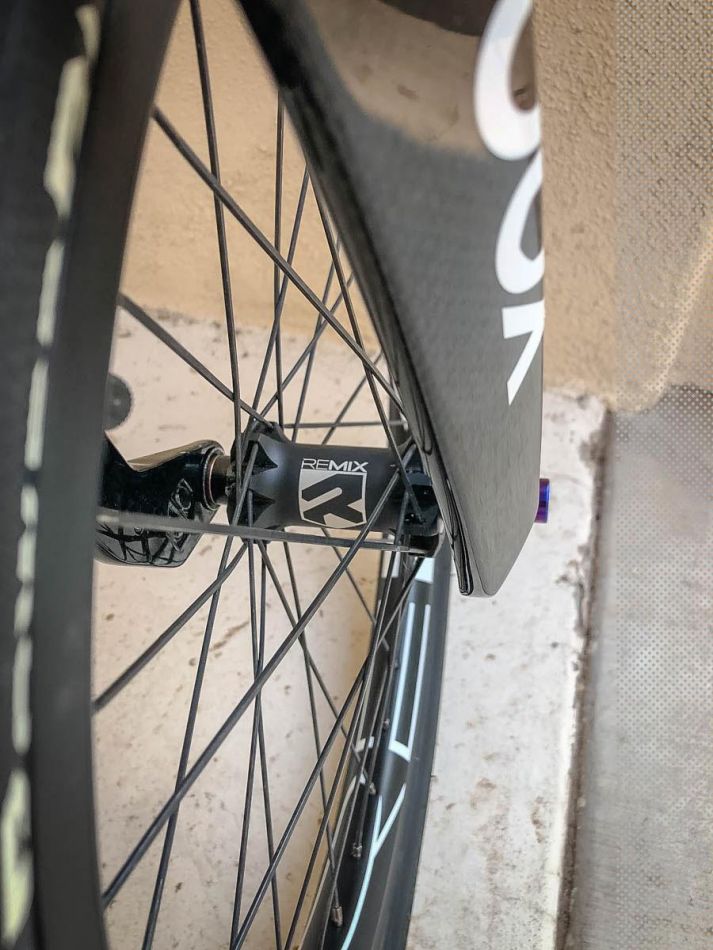 Frame - Rift ES30
Fork - Box One X2
Bars - Tangent Flatiron
Grips - the new ODI/Tangent Grip
Stem - Tangent Split Stem Front Load 53mm
Headset - Tangent
Brake lever - Box Two Mid Reach Lever
Brake - Shimano DXR
Cranks - Box Two M30 (172.5mm)
Pedals - HT T1-SX
Sprocket - Tangent 44T
BB - Praxis Works
Chain - Sram PC-870
Seat - Tangent Remix Pivotal Seat
Seatpost -Tangent Pivotal Post
Seatpost clamp - Tangent Quick Release
Front hub - Remix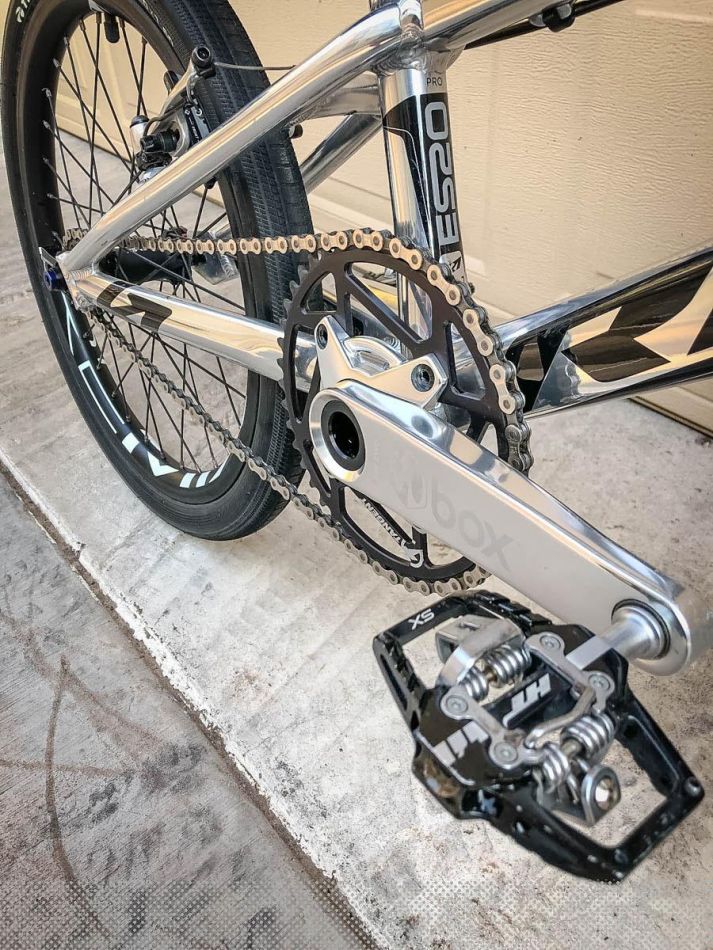 Rear hub - Remix
Front rim - Remix
Rear rim - Remix
Spokes - Remix Premium Bladed Spokes
Tires - Tioga Powerblocks
Tubes - whatever I can find :)
Chain tensioners - Tangent
Number plate -Tangent Plate with stickers made by Blot Out
Weight - Not Sure!
Thanks to: Thank you to Dale Robinsion and the entire Remix BMX crew for not only supplying me with great equipment but everything that they do for me on and off the track! Thanks to Tangent BMX for helping me out with frames and parts.
Thanks to Kim Hayashi, for helping me with my training and pushing me everyday. Thank you to my parents, family, friends, and everyone who shows me support! Also thanks to Gaerne Shoes and Arma Energy for supplying me with great products!