Laura Smulders: Still at home, using it as a spare, to test gearings for example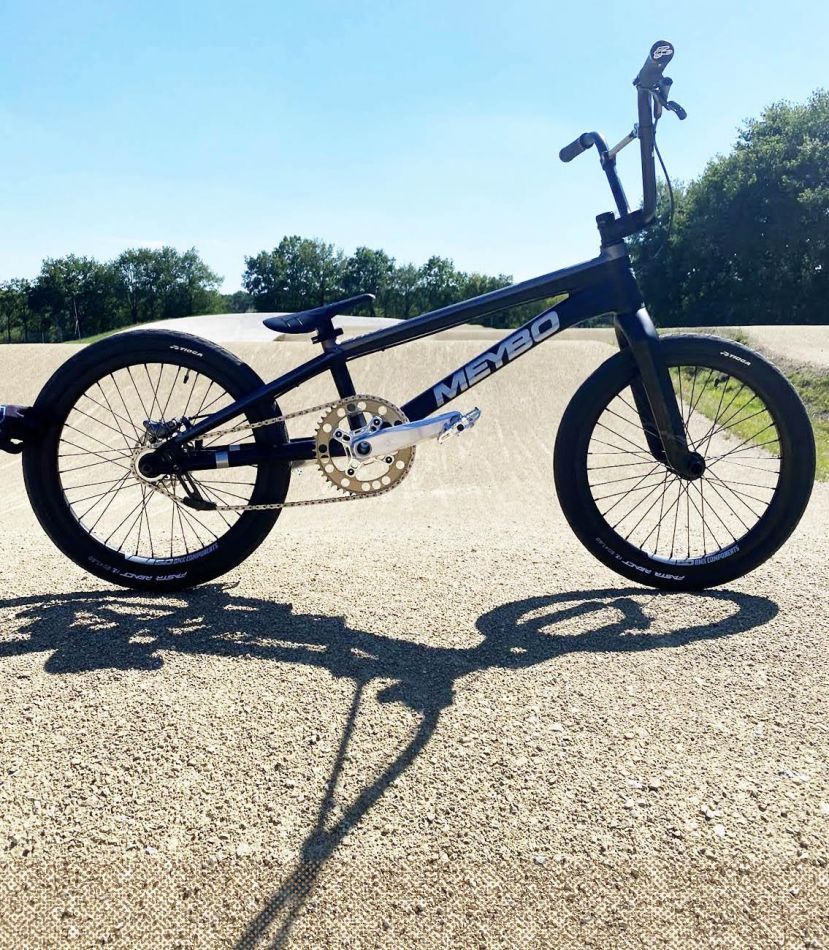 Do you believe you need the right equipment in order to race well?
Laura Smulders: Yes definitely. I like my bike to be 100% ready and clean for racing, no ticking or noises or I'll go crazy haha. It's a game of cm's, so it's very important the bike is set up right, everything runs very smooth and fast!
How well would you do on your sister's bike?
Laura Smulders: It's a size smaller, it would definitely take a few laps to get used to..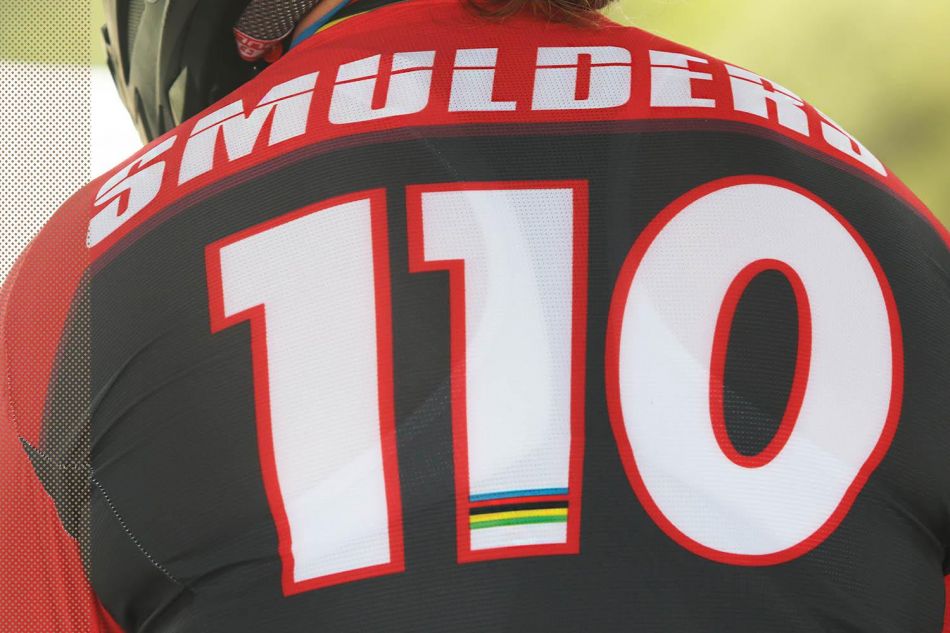 How important is Jan Segers for product development for you?
Laura Smulders: Jan and his son Wouter are always thinking of new ways to make our bikes better, building parts at home and testing them. I really like how we are always thinking of ways to be innovative with our simple bikes.
What's your take on the triple crown fork?
Laura Smulders: Good question haha. I get the idea behind it, it's way stiffer than the way we are used to have our forks and bars connected with a stem. I haven't tested it yet, I am curious on how it feels. I don't really like the look of it to be fair, looks a bit weird in my eyes.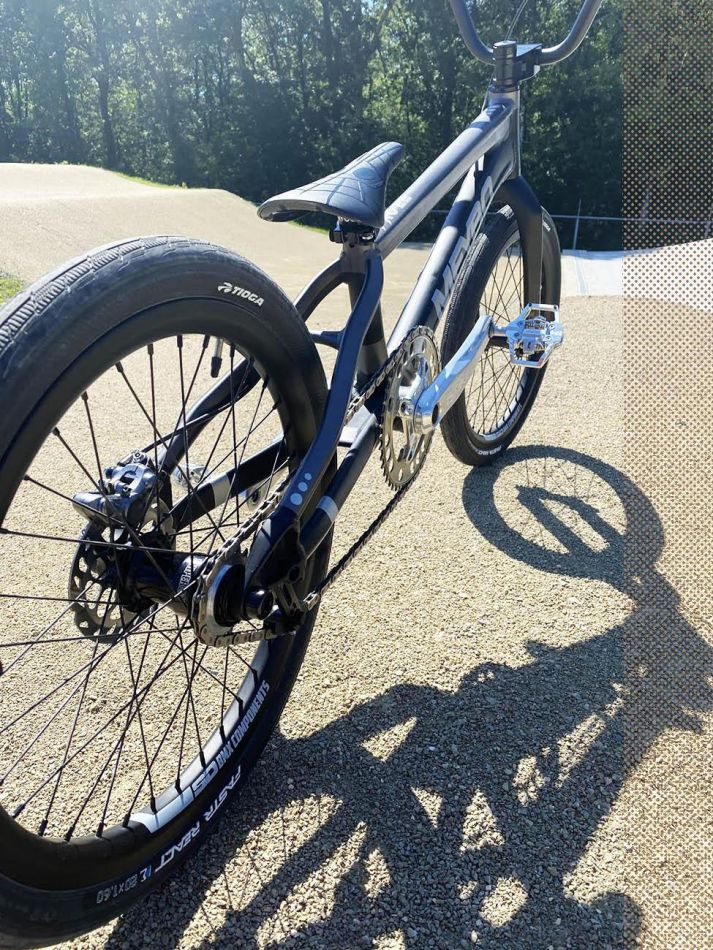 Do you experiment much sizes of your frame, stem, bars to find the right set-up?
Laura Smulders: I'm pretty sure about my setup at the moment, haven't changed anything in a while besides gearings.
Do you have something customized to make your bike more personal and perfect for you?
Laura Smulders: The new Meybo frames all have the set back end right now, the length of the standard 22 (Pro XXL) is exactly my length, so nothing personalized on the frame anymore. But my stem is custom made by Jan & Wouter.
Please take us through your parts list:
Frame – Meybo 2021 HSX 22
Fork – SDx Components
Bars - Renthal
Grips – Renthal Ultra Tacky
Stem – Custom Segers
Headset - SD
Brake lever – Shimano XTR
Brake - Shimano XTR
Cranks - Shimano DXR
Pedals - HT
Sprocket - Renthal
BB - Integrated
Chain - Shimano
Seat - Box
Seatpost clamp - SD
Front hub – SDx
Rear hub – SDx Sniper
Front rim - SD Components M58
Rear rim – SD Components M58
Spokes - Black
Tires – Tioga FastR React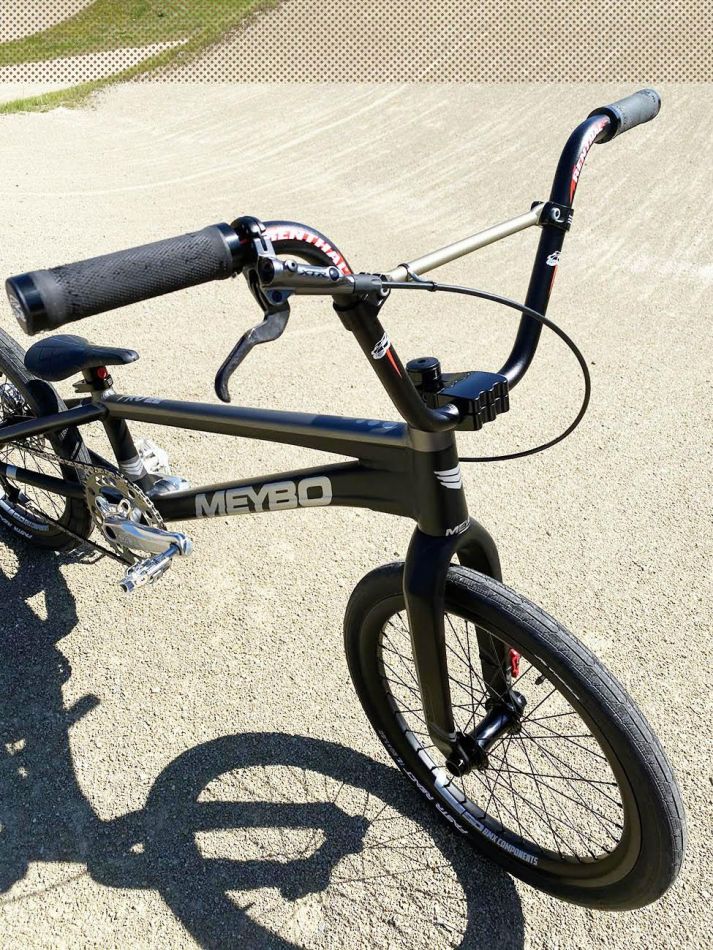 Tubes – SD
Chain tensioners - None
Number plate - 110
Weight – 8kg
Thanks to: Jan Segers for building the bike, and all the sponsors for the frame and parts!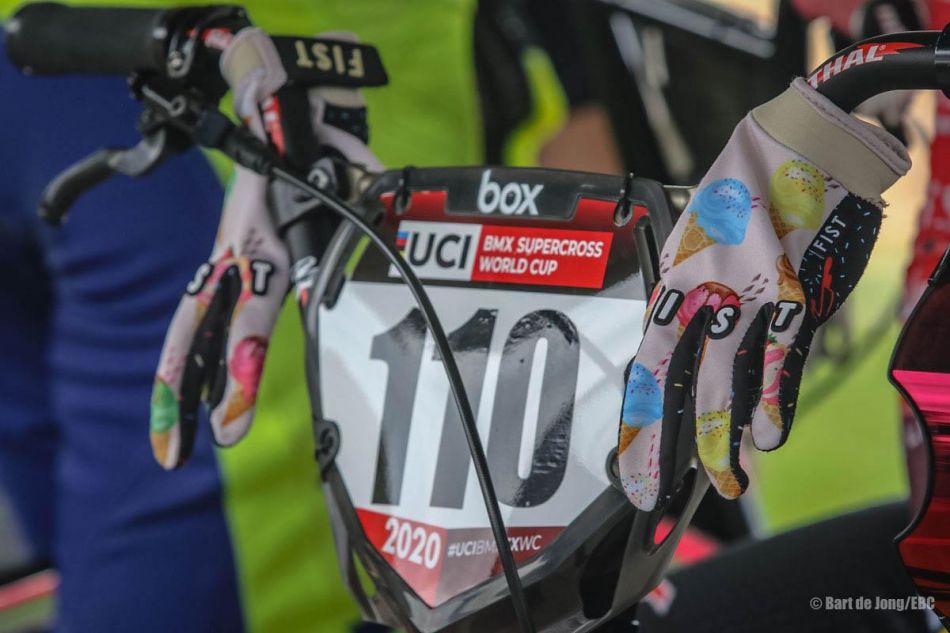 Pics by Laura Smulders/BdJ