and June 2019 I was riding my frame. Still quick, but changes in production sites etc. slowed the process down.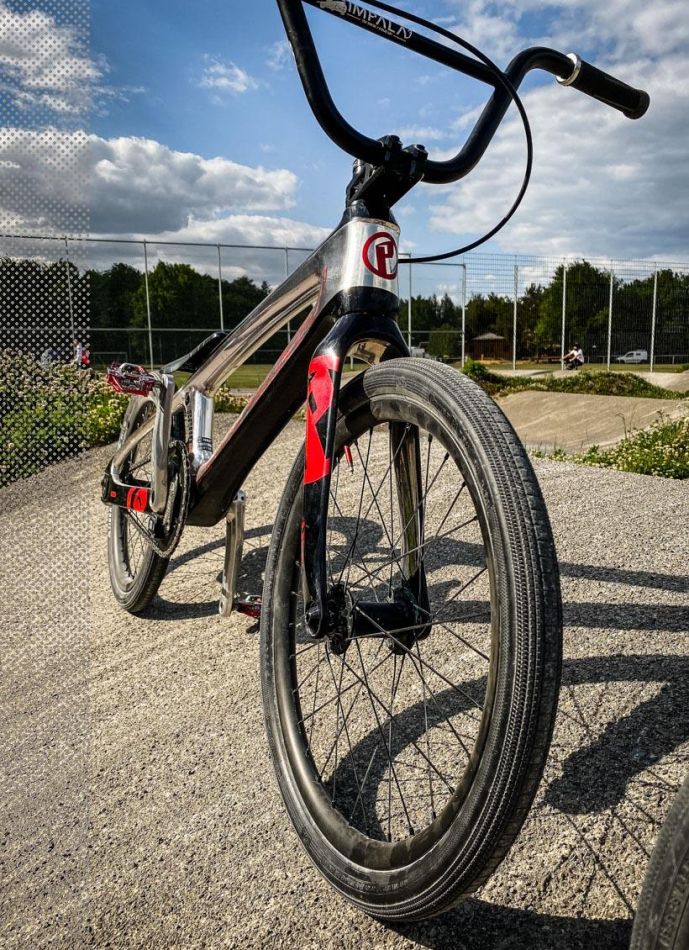 Why this specific geometry and length of your frame?
David Graf: I was able to try some geometries back when I was riding for Nicolai bikes. Since it was easier to try different setups with aluminum frames. This and some theories I had in mind influenced the Evo3. The goal was to have a bike that just feels faster when you start pedaling. I feel very comfortable on that setup and I hope the riders that join the Prophecy group, do feel the same.
Are the frames available in different sizes?
David Graf: You can get the Evo3 in Expert XL/ Pro/ Pro XL/ Pro XXL/ ProXXXL/ Cruiser 24". They are all influenced by my input but only the XXXL is exactly built around my preferences.
Do you experiment much sizes of your frame, stem, bars to find the right set-up?
David Graf: I did try a lot of things. Nowadays I do try something from time to time. To give me a new feeling for the bike and make me adapt my riding a little bit and make progress.
Do you have something customized to make your bike more personal and perfect for you?
David Graf: I have shorter pedal axles for example, to reduce the Q-factor and stand closer to the center. Shortening handlebars is a standard. And I do run some special 15mm dropouts in my frame to run a Chris King rear hub that is changed to a disc version.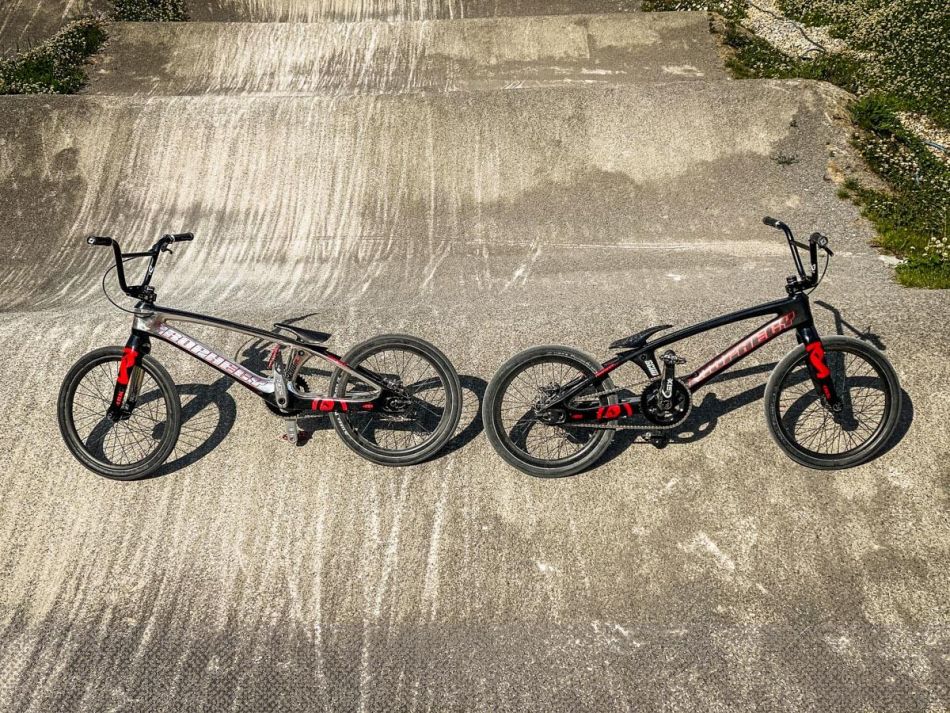 Number of innertube blow-outs?
David Graf: Two this year.. but it was not the innertube that was the problem. I am just not known for changing tires very often. And both times the tire was almost due to be changed and then the sidewall gave up. Now I reduce air preasure after each session.


Please take us through your parts list:
Frame - Prophecy Scud Evo3 XXXL
Fork - Prophecy Scud Evo3 20mm
Bars - 7.5" Bemor Carbon for racing, 7.5" Avian at the moment, waiting for a Prophecy Carbon Bar
Grips - ODI AG-1
Stem - Bemor 31.8mm/ SuperDuper 57mm
Headset - Prophecy

Brake lever - Shimano XTR old version
Brake - Shimano XTR
Cranks - 175mm RaceFace SixC in racing
Pedals - HT-T1 SX short axles
Sprocket - Chris King 16
BB - Praxis
Chain - KMC X9-SL
Seat/seatpost - Tioga Spider one piece
Seatpost clamp - integrated
Front hub - Tune Dörte 32H
Rear hub - Chris King Disc build 32H
Front rim - my own carbon rim 20mm high 25mm wide
Rear rim - Prophecy 1.75 30x30 or 32x27
Spokes - Sapim XC-Ray
Tires - 1.6" Powerblock
Tubes - eclipse
Chain tensioners - integrated
Number plate - no
Weight - 6.7kg in race setup, 7.1 at the moment
Thanks to: Mum & Dad, Sporthilfe Schweiz, SwissCycling, Prophecy BMX, Suplest Shoes, HT Components, Lead.