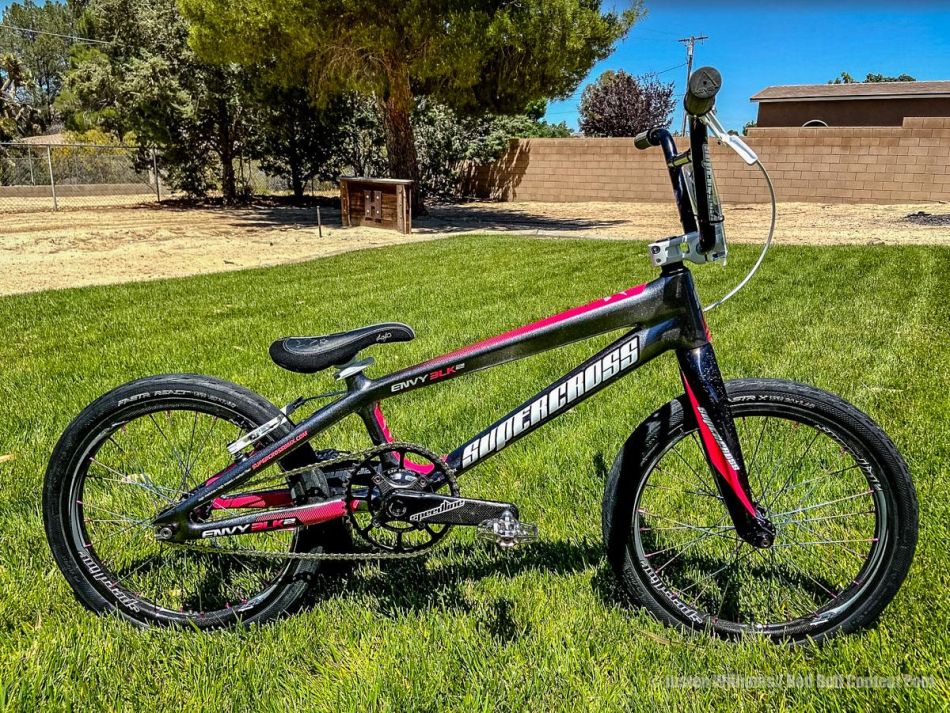 How does the Carbon feel?
Annabella Hammonds: I like the stiffness of carbon, it feels more sturdy and responsive. I did have an aluminum cruiser (rs7) a few years ago, and even though it has the same geometry, I never felt fully comfortable with it. I feel the flex. Once Bill did some carbon cruiser forks I felt a little more stable, but never as much as being on a carbon frame.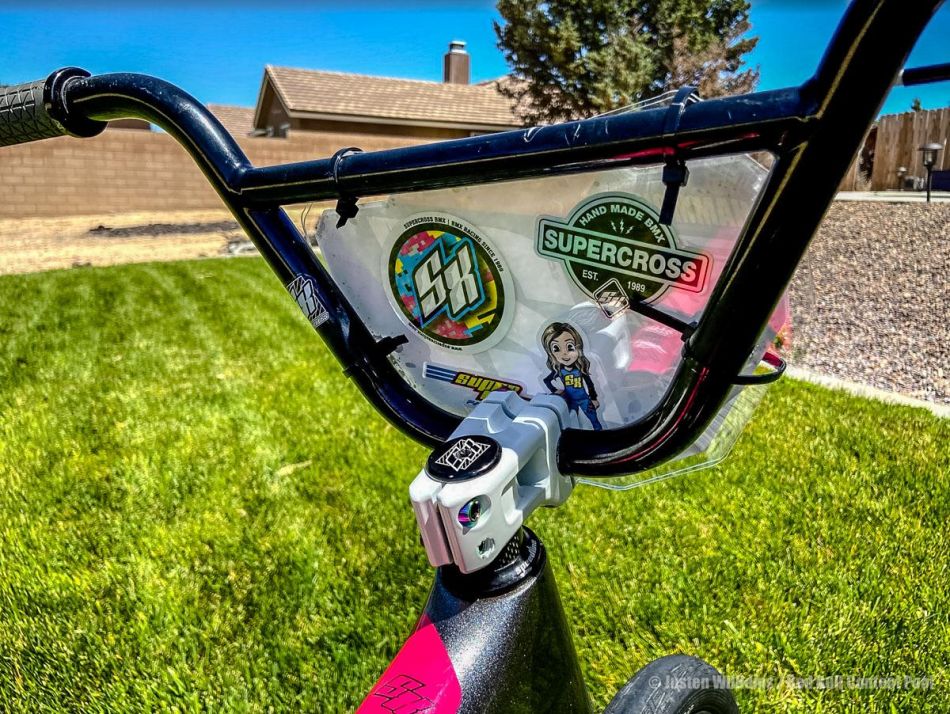 Do you experiment much sizes of your frame, stem, bars to find the right set-up?
Annabella Hammonds: Recently it's been a lot of stem changes and bar moving, but that's pretty common with a new set up. Once I have the feel figured out, I don't like to change things. Occasionally I'll move to a harder gear for training, but I have a sprint bike built up for that.
Do you have something customized to make your bike more personal and perfect for you? The paint job maybe?

Annabella Hammonds: I am so lucky in that way, the paint on this new bike is exactly what I wanted. Bill said, "pick a color" and I looked at the books, picked paint and decal colors, and wrote the codes on Bill's board. There wasn't anymore talk about it. One day my mom said we were going to the shop, and Bill just surprised me with it. Every Supercross frame I have ridden has had a custom color except for the very first one I rode- a hi vis yellow Blur I had before I was apart of the team.
Usual tire pressure?
Annabella Hammonds: Whatever it says on the side of the tire! I like them solid.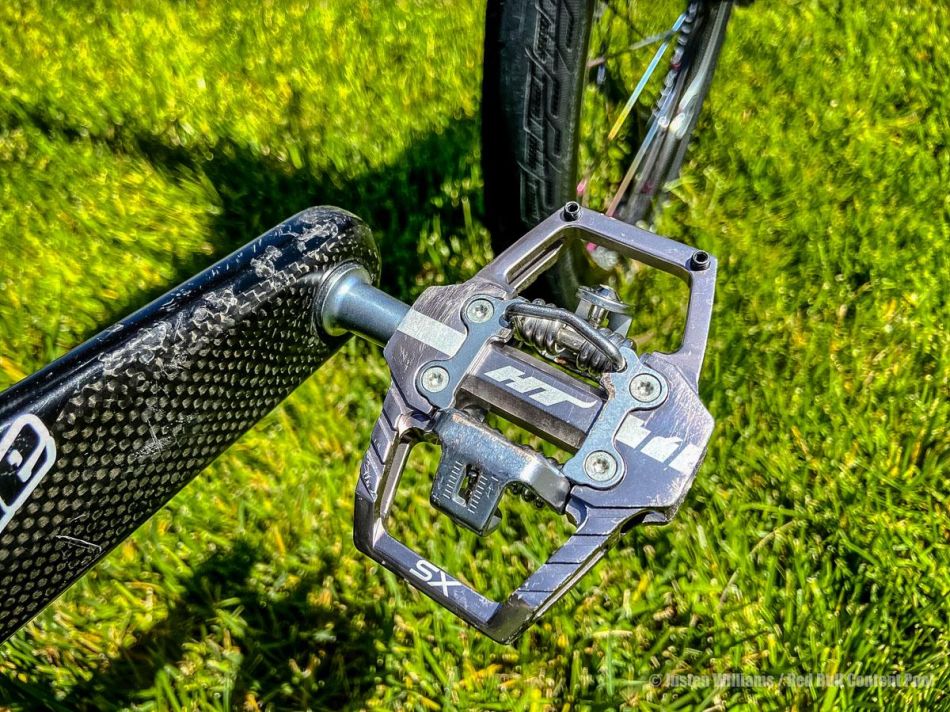 What's a bike part you change on the regular?
Annabella Hammonds: I change my pedals a lot, switch back and forth between flats and my clips, but other than that I don't make that many changes, unless Bill has something new for us to try!
Is the bike anxious for the next track session?
Annabella Hammonds: Always! I try and ride everyday, and now that some tracks are opening in SoCal, it's been on the track a lot. I miss racing, I can't wait to actually get to race the new set up.


Please take us through your parts list:
Frame - Supercross Envy BLK 2, Pro XL in Gunmetal Gray Flake / Hi Vis Pink Graphics
Fork - Supercross BLK Carbon Fiber, Glittery Black, Hi Vis Pink Decals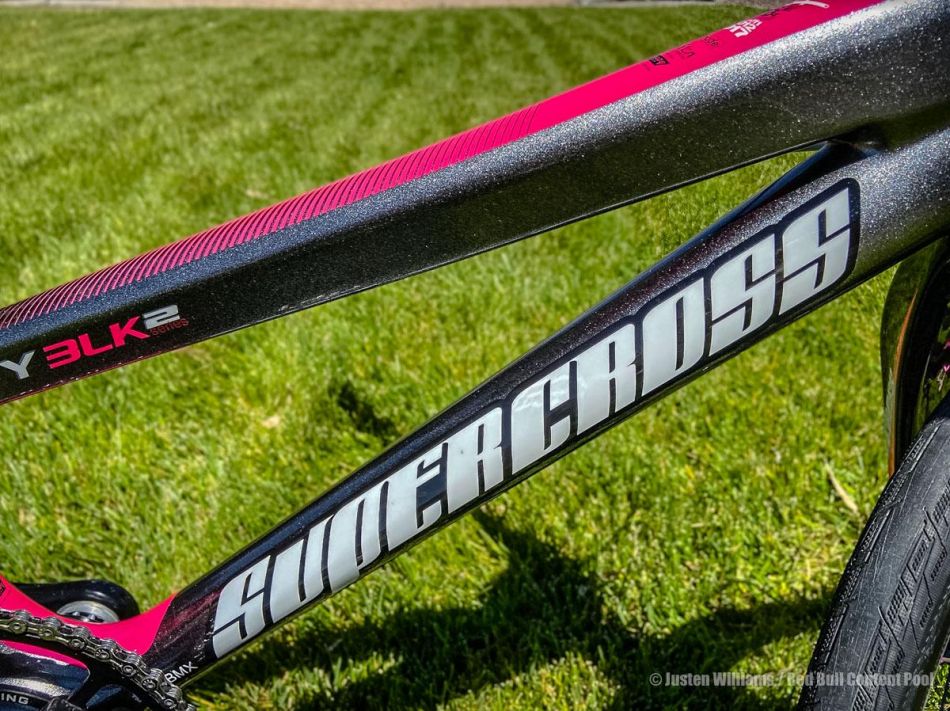 Bars - Supercross Lil' Flattys
Grips - A'ME, Gray
Stem - Supercross Racerhead Front Load Stem, White, Ti Bolts
Headset - Speedline Tapered, Black
Brake lever - Speedline Lever, White
Brake - Speedline V-brakes, White
Cranks - Speedline Elite Carbon
Pedals - HT Components X1
Sprocket - CXP Racing out of New Zealand
BB - included with the Speedline Cranks
Chain - Speedline Full Link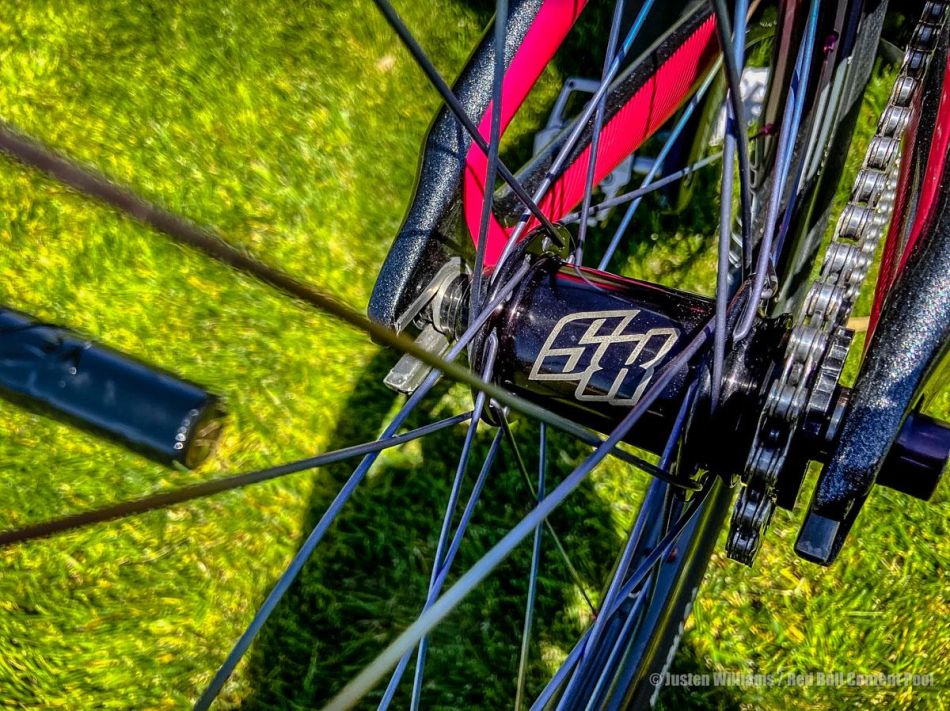 Seat - Supercross Pivotal, Felicia Stancil, 3 star Black
Seatpost - Supercross Alloy Pivotal Seatpost, White
Seatpost clamp - Speedline, Quick Release Pro, white
Front hub - Onyx Pro, Black
Rear hub - Onyx Pro, Black
Front rim - Speedline, RCR Carbon Rims, Black
Rear rim - Speedline, RCR Carbon Rims, Black
Spokes - Rainbow Ti
Tires - Tioga Fastr
Tubes - Q Tubes
Chain tensioners - I am not currently running them, but Speedline, when I do.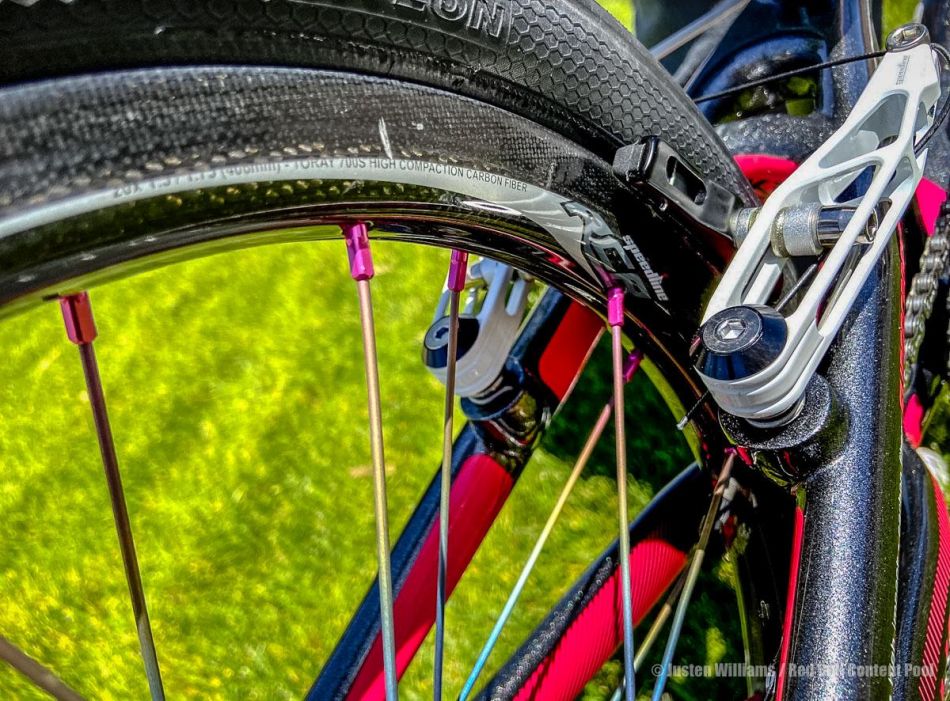 Number plate - Speedline, National 21

Weight - 16 Lbs.

Thanks to: Thanks always to my Parents.
Thank you to Bill Ryan of Supercross BMX, for all the cool bikes and the honor of repping the best products. Thank you to Fly Racing, HT Components, Tioga & A'ME Grips for the gear and great parts!