Did you cut the width of your handlebars?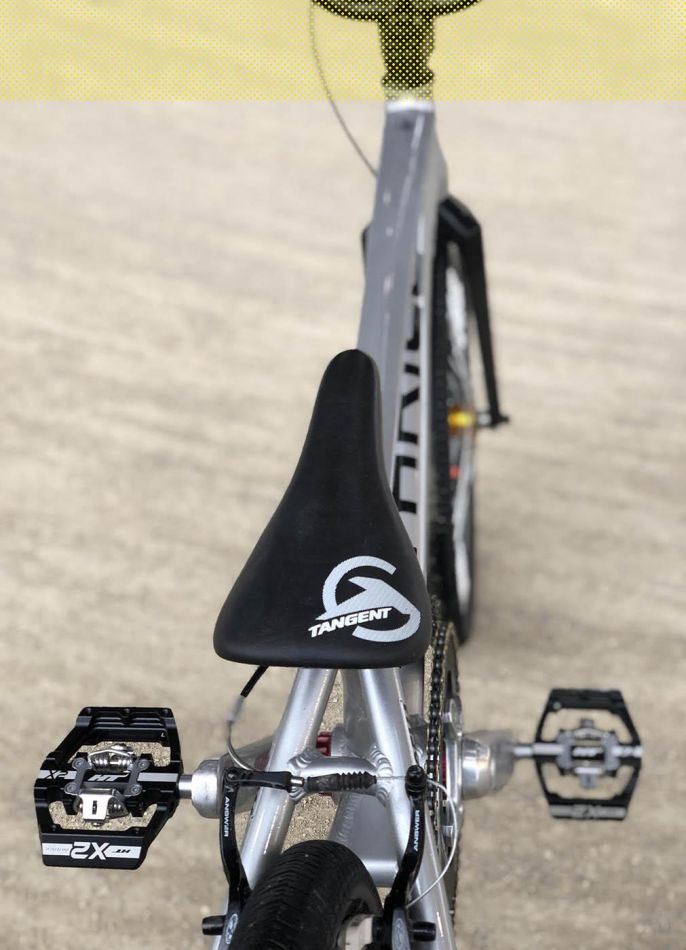 Axelle Etienne: Yes, I remove 2cm
Do you have something customized to make your bike more personal and perfect for you?
Axelle Etienne: No I wanted a new frame color but with the Corona it has become complicated.
Usual tire pressure?
Axelle Etienne: 6bars
What's a bike part you change on a regular basis?
Axelle Etienne: I always change my Chain.
Does one bike last you a full year of riding/racing?
Axelle Etienne: I need two bikes for a full year of riding. But I'm totally open to have a 3rd one


Please take us through your parts list:
Frame - Thrill bmx
Fork - Answer
Bars - Flat Iron Tangente
Grips - ODI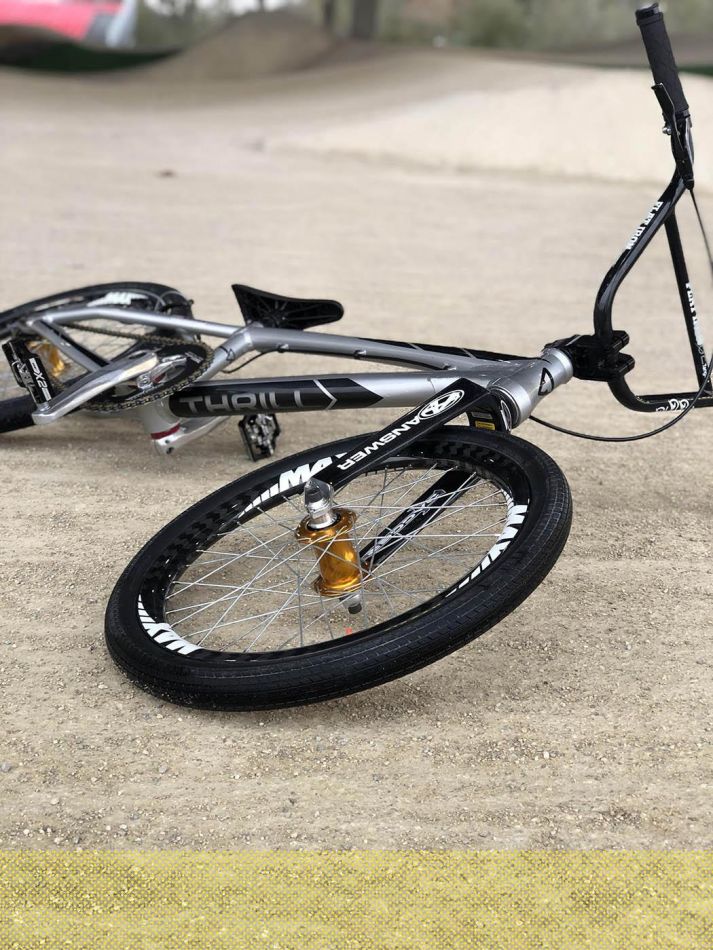 Stem - Tangent
Headset - Tangent
Brake lever - Answer
Brake - Answer
Cranks - Shimano DXR
Pedals - Ht X2
Sprocket - Maikun
BB - Shimano
Chain - KMC
Seat - Tangent
Seatpost - Tangent
Seatpost clamp - Tangent
Front hub - Stealth
Rear hub - Stealth
Front rim - Max
Rear rim - Max
Spokes - Max
Tires - Maxxis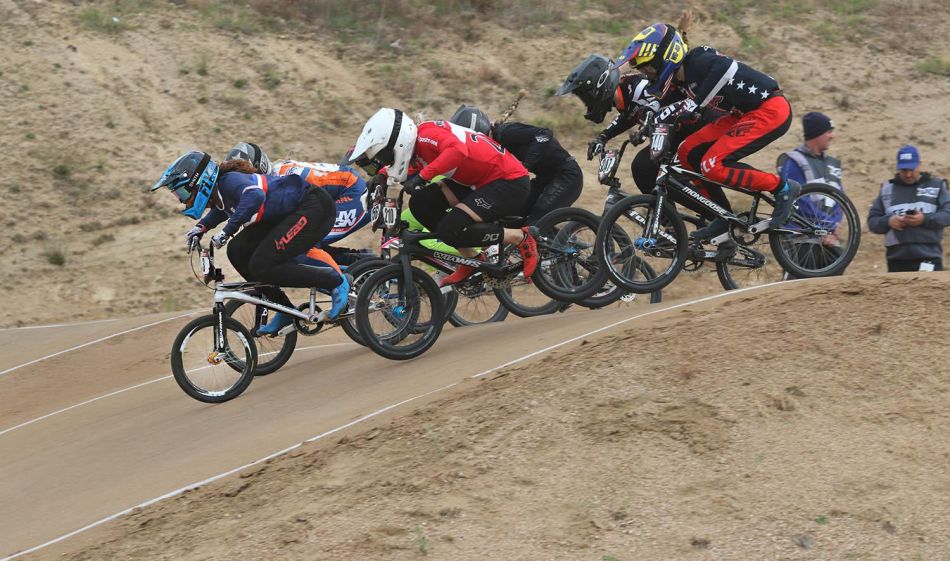 Tubes - Michelin
Number plate - Any plate they give me on the race
Weight - 8,8kg
Thanks to: The Olympic center of SQY and my coach. All my sponsors, family and people who support me at the races or through social media.