Federico Villegas: 22.4 TT, and long rear.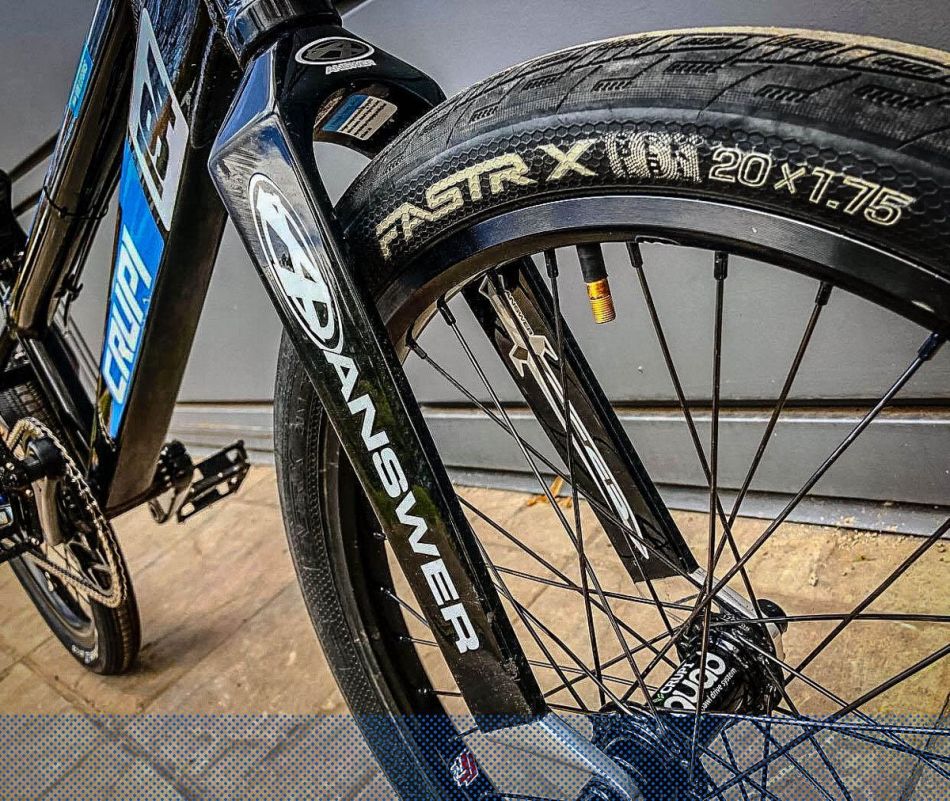 Have you ever tried a carbon frame?
Federico Villegas: Not yet.
Do you experiment much sizes of your frame, stem, bars to find the right set-up?
Federico Villegas: Last year and a half yes.
Do you havesomething customized to make your bike more personal and perfect for you?
Federico Villegas: I designed all the geometry in this frame, redesigning the 2019 Crupi.
Usual tire pressure?
Federico Villegas: 85/90 psi
What's a bike part you change on the regular?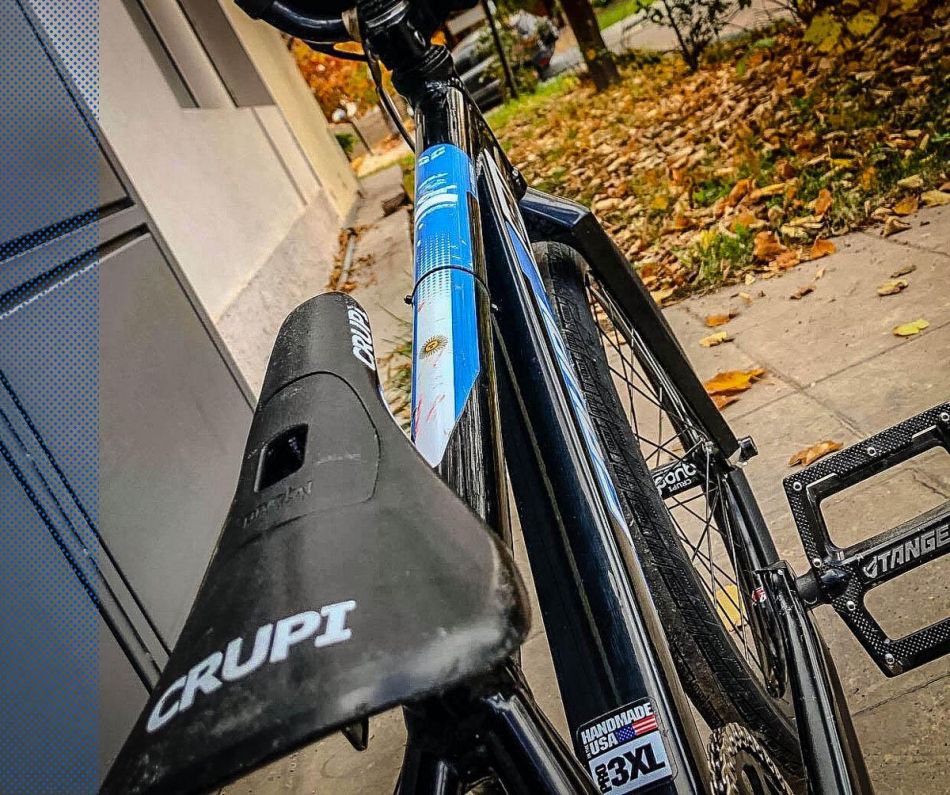 Federico Villegas: Chain
44-16, always?
Federico Villegas: Nope
Please take us through your parts list:
Frame - Crupi Pro XXXL 2020
Fork - Answer Dagger
Bars - Tangent Flat Iron
Grips - Odi
Stem - Tangent Products
Headset - Crupi integrated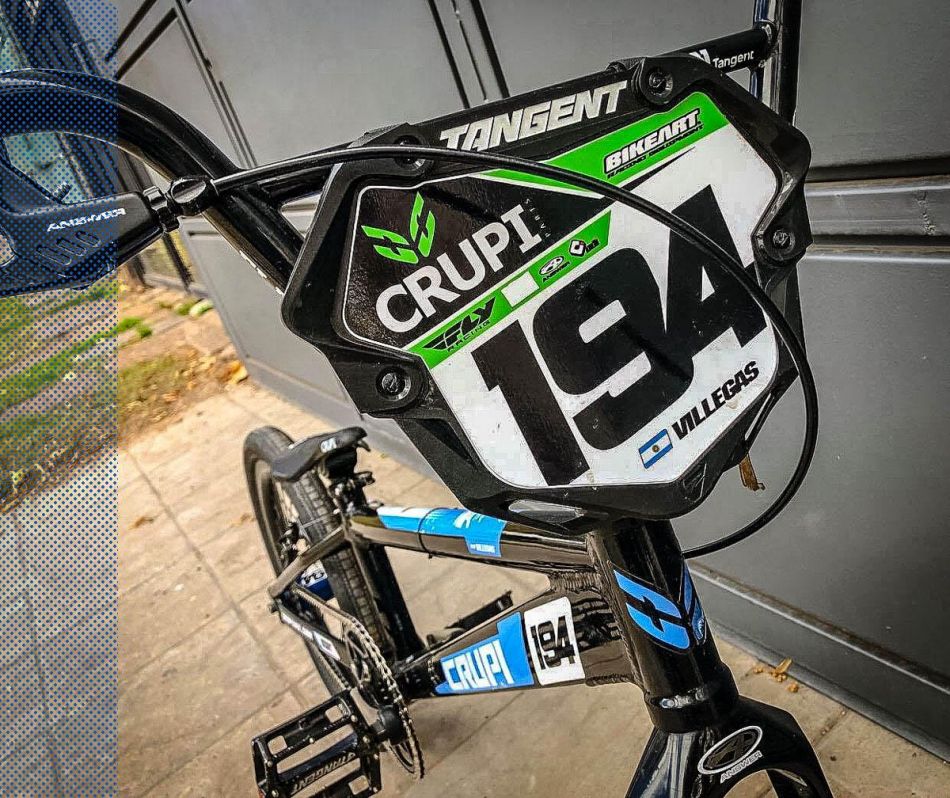 Brake lever - Answer Bmx
Brake - Answer Bmx
Cranks - No sponsor
Pedals - Tangent Products
Sprocket - Tangent Products
BB - Crupi
Chain - Crupi Half Link
Seat - Crupi
Seatpost - Crupi
Seatpost clamp - Crupi
Front hub - Crupi Quad
Rear hub - SS
Front rim - Crupi Rythm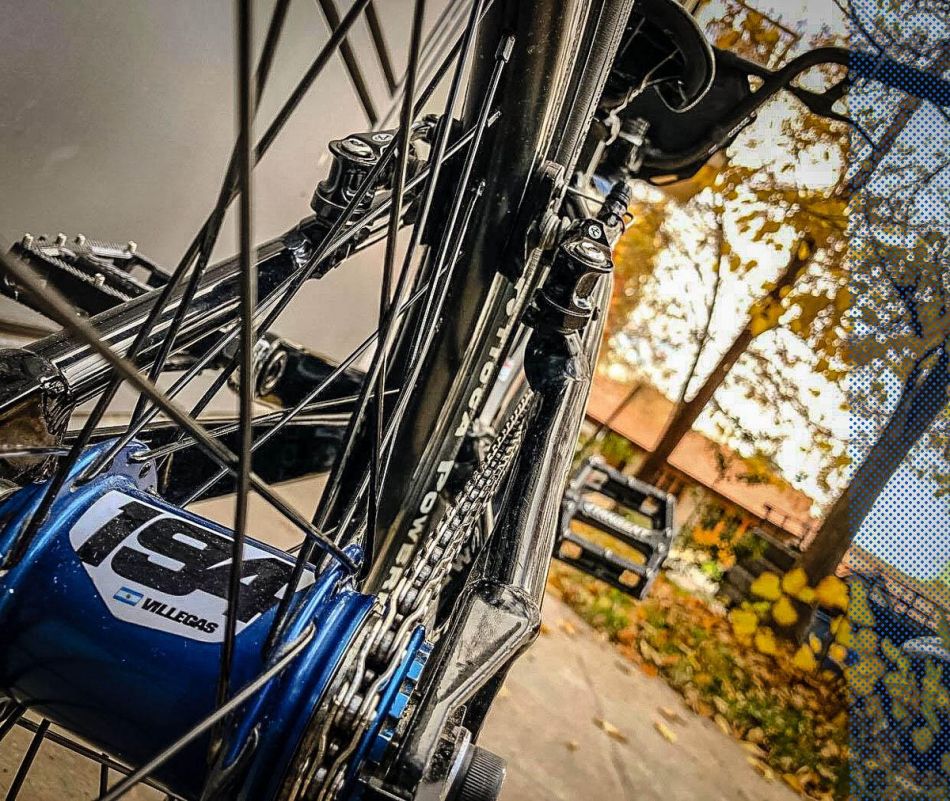 Rear rim - Carbon
Spokes - Crupi
Tires - Tioga BMX
Tubes - No sponsor
Chain tensioners - Crupi
Number plate - Tangent Ventril
Weight - 8,7 kg
Thanks to: Greg from Crupi, Rich and TJ from Tangent, Ray from FlyRacing, Pete from Tioga, John from Answer, Argentina BMX Federation, BikeArt, Enard, UnderFeet, Atlas Brace.