Anthony Dean: I ride 21.75 sizing.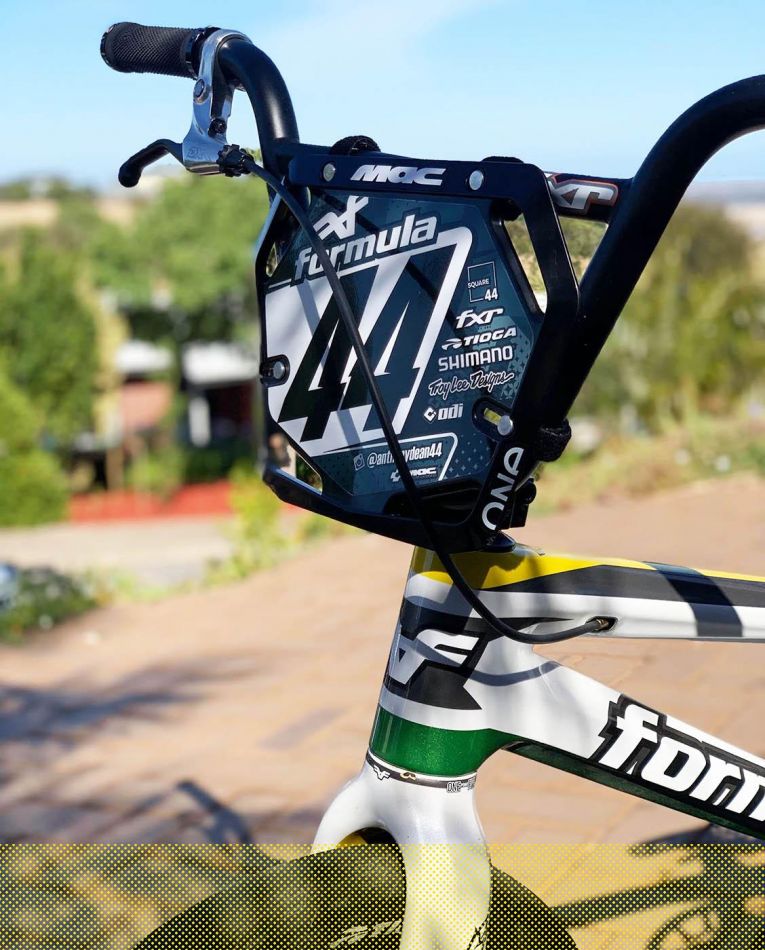 Any Carbon products on your bike?
Anthony Dean: Yes, Frame + Fork + Rims.
How quick can you change a tube (front wheel)?
Anthony Dean: Under 1 minute, easy!
Do you like bike maintenance?
Anthony Dean: Hate it, always blows my back out.
What's a bike part you change on the regular?
Anthony Dean: Tires and chains for sure.
Who's bike is always looking on point?
Anthony Dean: David Graf's
Please take us through your parts list:
Frame - Formula AntiMatter
Fork - Formula Antimatter

Bars - Formula FXR
Grips - ODI Grips
Stem - Formula FXR
Headset - Formula FXR
Brake lever - Shimano DXR
Brake - Shimano DXR
Cranks - Shimano DXR
Pedals - Shimano DXR
Sprocket - Formula FXR
BB - Formula Press Fit
Chain - Shimano
Seat - Tioga
Seatpost - Tioga
Seatpost clamp - Formula FXR
Front hub - Formula
Rear hub - Onyx
Front rim - Formula FXR Carbon
Rear rim - Formula FXR Carbon
Spokes - Unsure
Tires - Tioga FASTR

Tubes - Ultra Lites
Chain tensioners - Inbuilt Formula ones.
Number plate - Mac Components
Weight - I haven't weighed it yet, so this remains a mystery. (Don't have scales)
Thanks to:
Australian Cycling Team
Sam Willoughby
Formula BMX
Troy Lee Designs
Shimano BMX
ODI grips
Tioga BMX
Mac components!