Jeremy Rencurel: I know and check it often, to always be on the same things.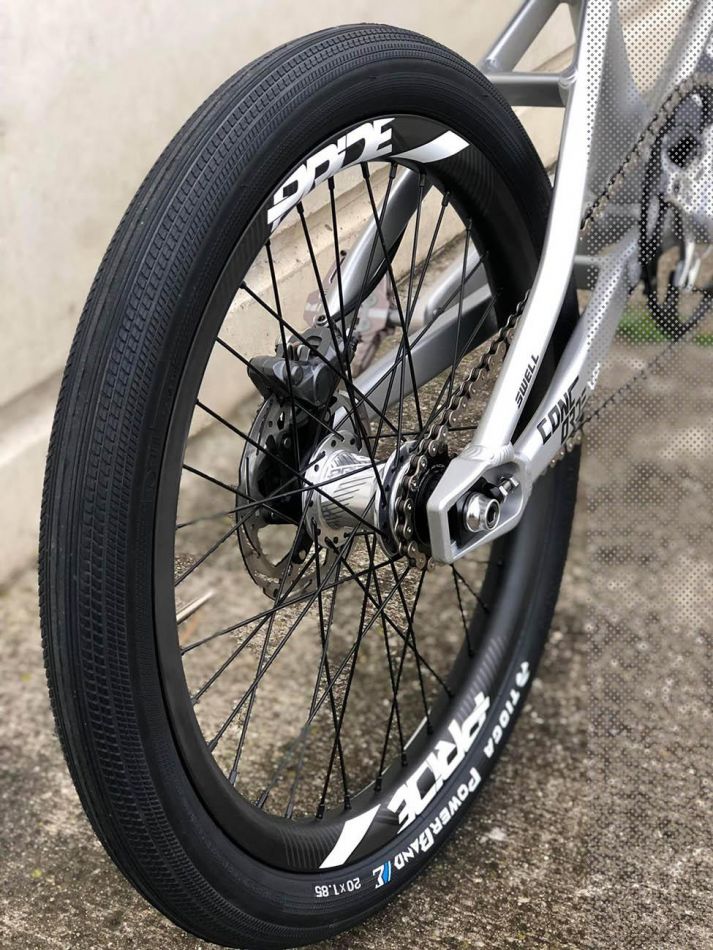 - 22,25 on the top tube
- 40 cm between the crank and the back of the frame.
Do you give feedback to the company often?
Jeremy Rencurel: Yes of course, I like to talk with the guys of Frenchys on their products, this is interesting.
Do you always run the same gearing?
Jeremy Rencurel: I've tested many gearing those past years but I run the same gearing since almost 2 years now!
Do you have a through-axle in the rear or a male/female bolt hub?
Jeremy Rencurel: I have a male/female bolt hub for now!
Do you experimentmuch with sizes of your frame, stem, bars to find the right set-up?
Jeremy Rencurel: Not really, I have my set up and I'm staying with it!
Do you have something customized to make your bike more personal and perfect for you?
Jeremy Rencurel: The products on my bike sound good to me, so I haven't got something customised
really. I really like that my bike looks coordinated and clean, that's it!
Does weight matter much to you?
Jeremy Rencurel: Yes, it does.
Usual tire pressure?
Jeremy Rencurel: 7 bars
Please take us through your parts list:
Frame - Inspyre Concorde V2 XXXL
Fork - Pride Slick Carbon
Bars - Pride
Grips - ODI Stay Strong
Stem - Pride Carbon
Headset - Pride
Brake lever - XTR Shimano
Brake - XTR Shimano
Cranks - DXR Shimano
Pedals - HT SX2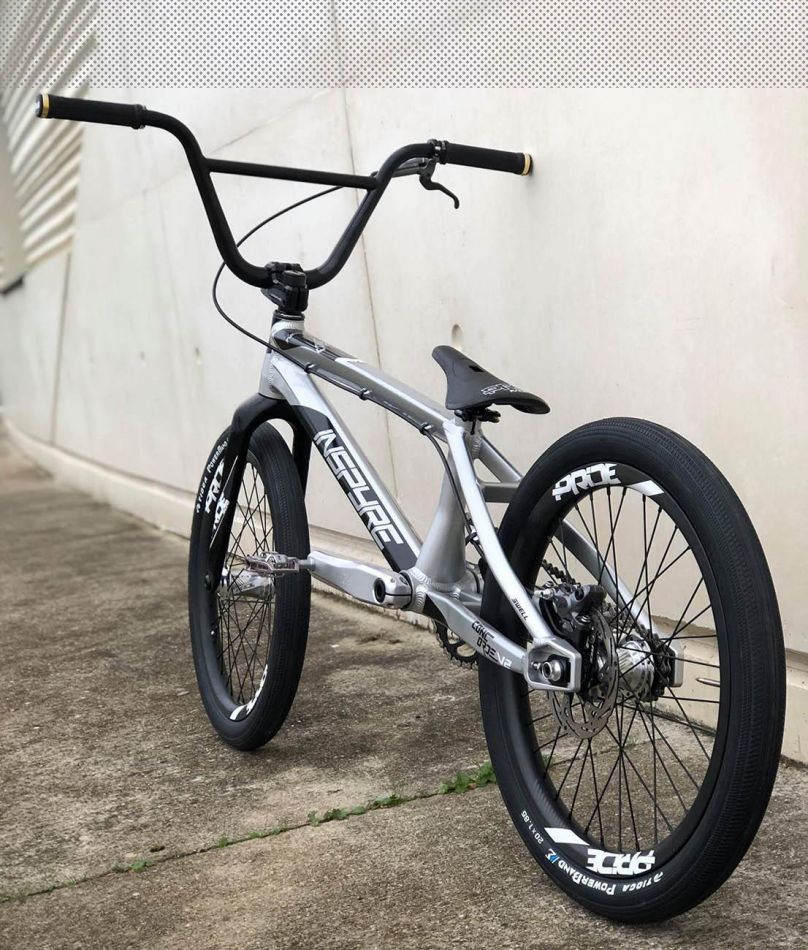 Sprocket - Pride
Chain - Pride
Seat - Pride
Seatpost - Pride Carbon
Seatpost clamp - Forward
Front hub - Pride 20mm
Rear hub - Pride
Front rim - Pride Carbon
Rear rim - Pride Carbon
Tires - Tioga Faster React 1,75
Tubes - Forward
Number plate - #4
Weight - 8,98 kg
Thanks to: Inspyre Bicycles, Pride Racing, Frenchys Distribution, HT, Tioga, Rennen.