Corben Sharrah: The bike has great feel, very comfortable and versatile in all areas making it easy to ride. Top notch look with my good buddy Rickey White that does the finish on it.
What comes first, the colours of your bike and then the matching Daylight gear, or the new gear colours followed by the bike decals?
Corben Sharrah: Honestly Matching is the last thing on my mind when it comes to bike and gear.
What is the geometry and length of your frame?
Corben Sharrah: XXL
Any Carbon products on your bike?
Corben Sharrah: Avian carbon forks and Alienation carbon hoops
Is that Daylight Stars & Stripes bike something you'll be riding?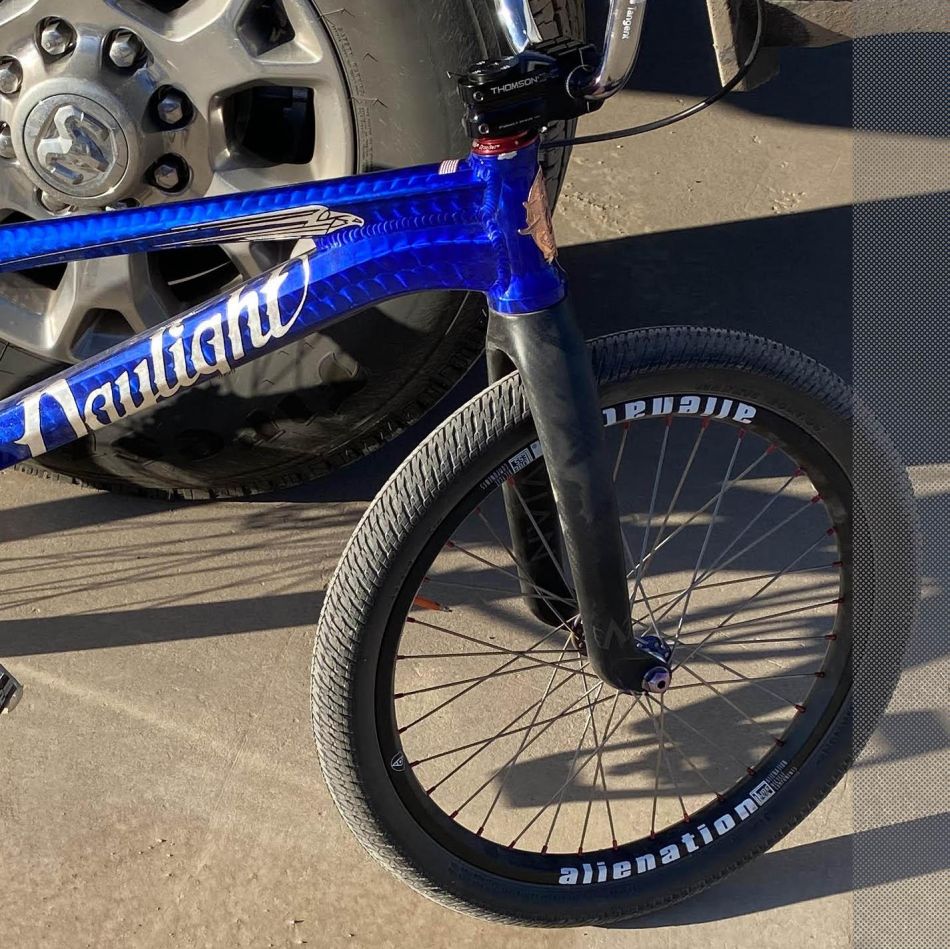 Corben Sharrah: Not in the cards as of now no.
Do you like bike maintenance including the cleaning?
Corben Sharrah: I like maintenance but not cleaning so much.
How do you like disc brakes?
Corben Sharrah: Love them
What's a bike part you change on the regular?
Corben Sharrah: Chain
How much does the baby weigh?
Corben Sharrah: Right under 17lbs
Please take us through your parts list: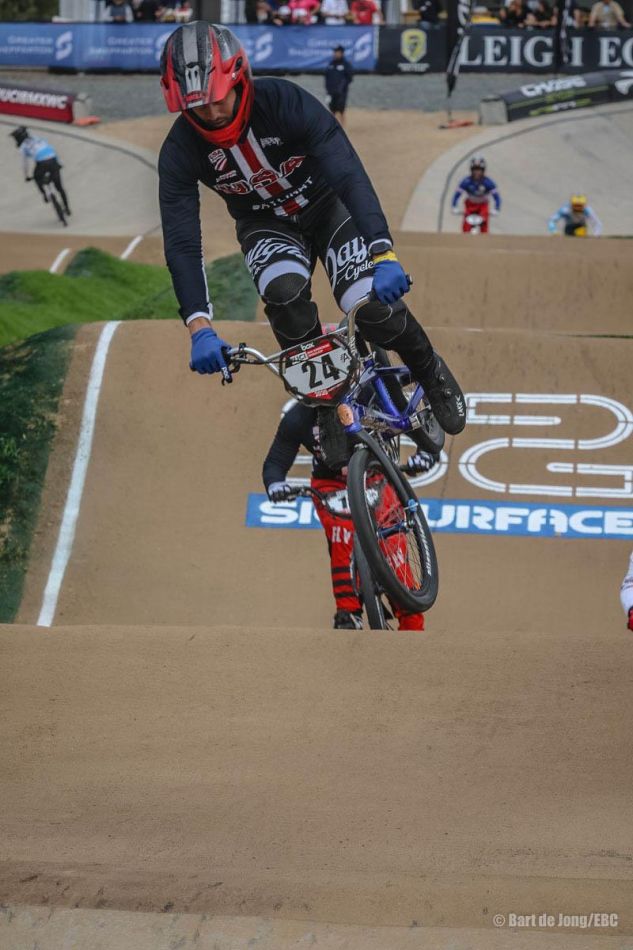 Frame - Daylight XXL
Fork - Avian Versus
Bars - Tangent flat iron
Grips - Ruffian
Stem - Thomson Bmx
Headset - Chris King dropset 2
Brake lever - Shimano XTR
Brake - Shimano XTR
Cranks - Avian
Pedals - HT
Sprocket - Von Sothen racing
Chain - KMC
Seat - Tune speedneedle
Seatpost - Enve carbon
Seatpost clamp - Kcnc
Front hub - Chris King
Rear hub - Chris King
Front rim - Alienation
Rear rim - Alienation
Spokes - Pillar Ti
Tires - Maxxis dth

Tubes - Tubolito
Chain tensioners - Built in
Number plate - Special made carbon
Weight - 16.9-17lbs
Thanks to: Daylight, Maxxis, Bell, Lake, Pillar, AZ milk producers, Avian, Fairwheel bikes, ORP, Alienation, Von Sothen racing, Tangent products.