-Forks: Box X2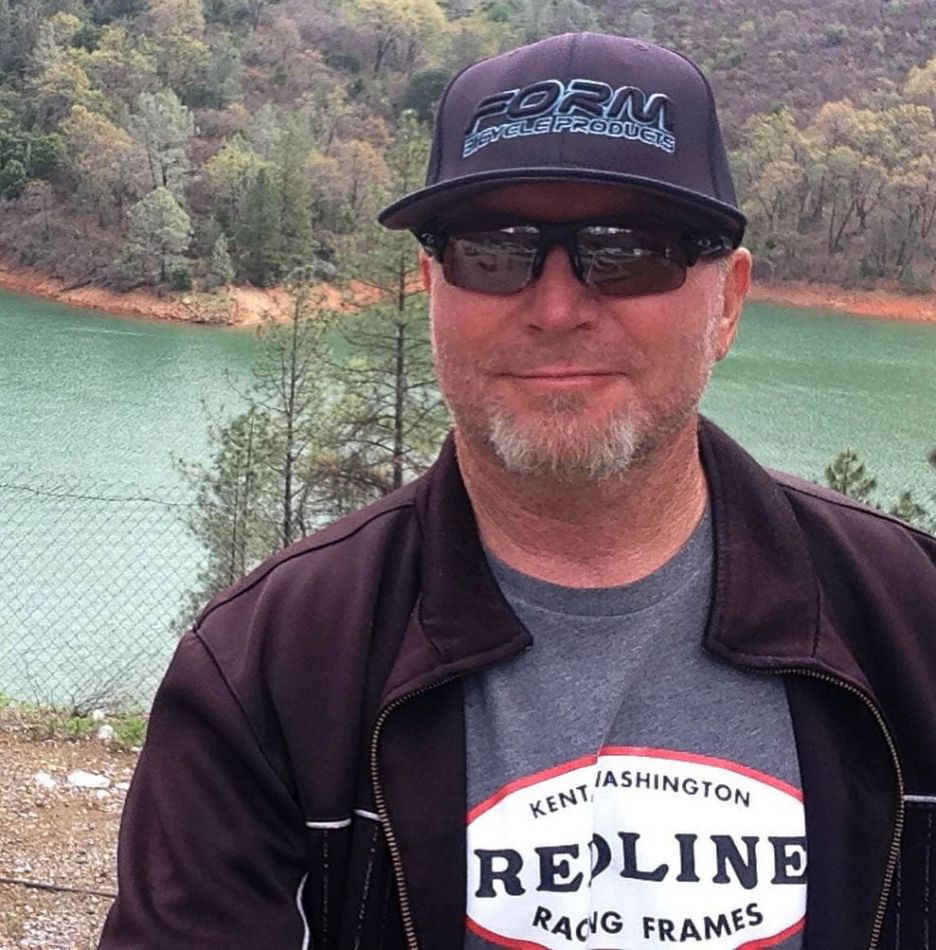 -Headset: FSA ceramic
-Stem: Form 51mm
-Bars: Elevn 8"
-Grips: odi "O"
-Bar ends: odi
-Brake lever: Box one
-Brake cable: Box one
-Brake caliper: Box two
-Brake pads: Box one
-Chain: KMC Z
-Sprocket: FORM 44t
-Cranks: Redline Flight 180mm
-Bottom Bracket: Shimano bb86
-Pedals: Shimano 424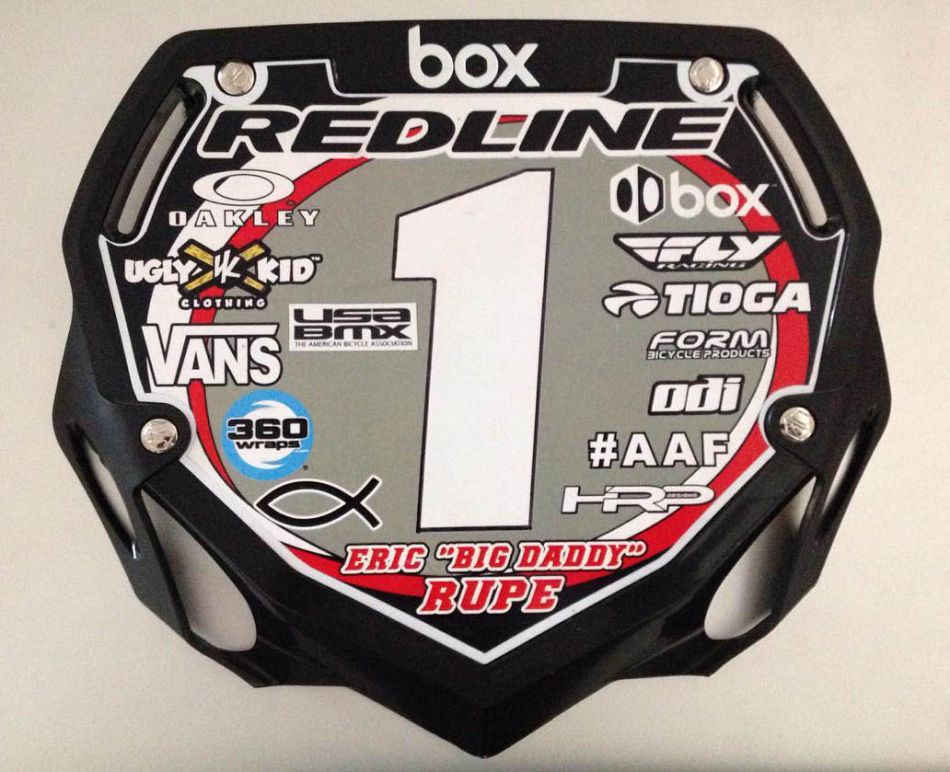 -Seatpost clamp: FORM
-Seatpost: FORM pivotal
-Seat: Tioga spyder pivotal
-Front tire: Tioga Power Block 1.95
-Front rim: Box one
-Front hub: Box three
-Rear rim: Box one
-Rear tire: Tioga Power Block 1.60
-Rear hub: Box three
-Number plate: Box
Modifications: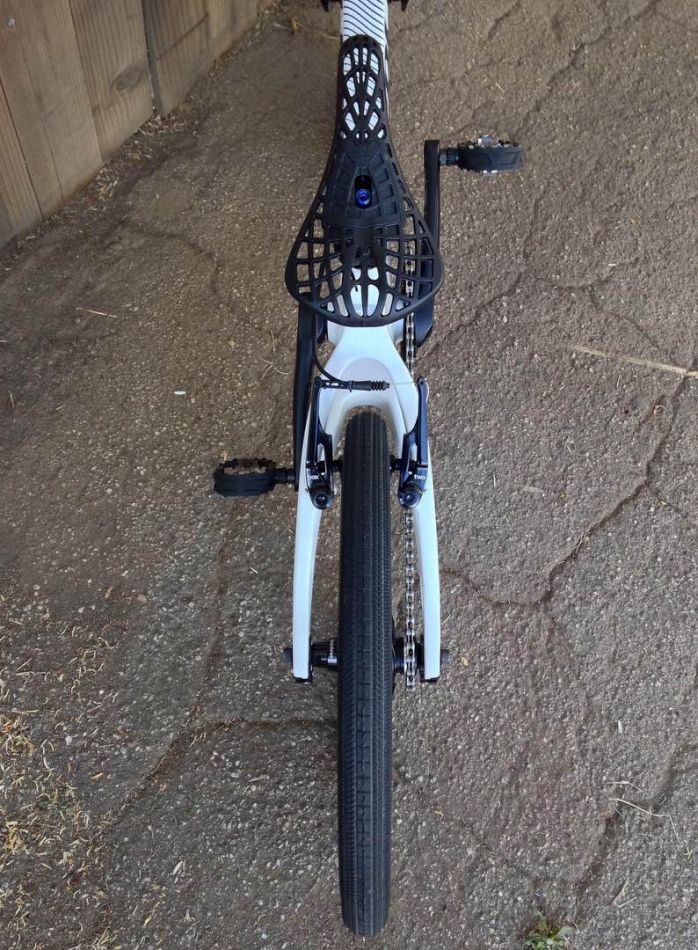 - Box valve caps
- Ti bolts in both hubs
- HRP number plate sticker panel
Weight: 21 lbs
How much does a new bike motivate you?
Eric "Big Daddy" Rupe: "New bike, new psych !" Since I was a kid, getting a new bike has always given me huge motivation.
Do you have a spare bike as a back up?
Eric "Big Daddy" Rupe: Yes. The red bike I rode last year is still 100% in tact & ready to go if I need it.
What parts do you change most often?
Eric "Big Daddy" Rupe: Tires, chain, sprockets & grips. In that order.
Who are some of the people who hook you up with parts when you need them?
Eric "Big Daddy" Rupe:
Steven - REDLINE
Toby & Phil - BOX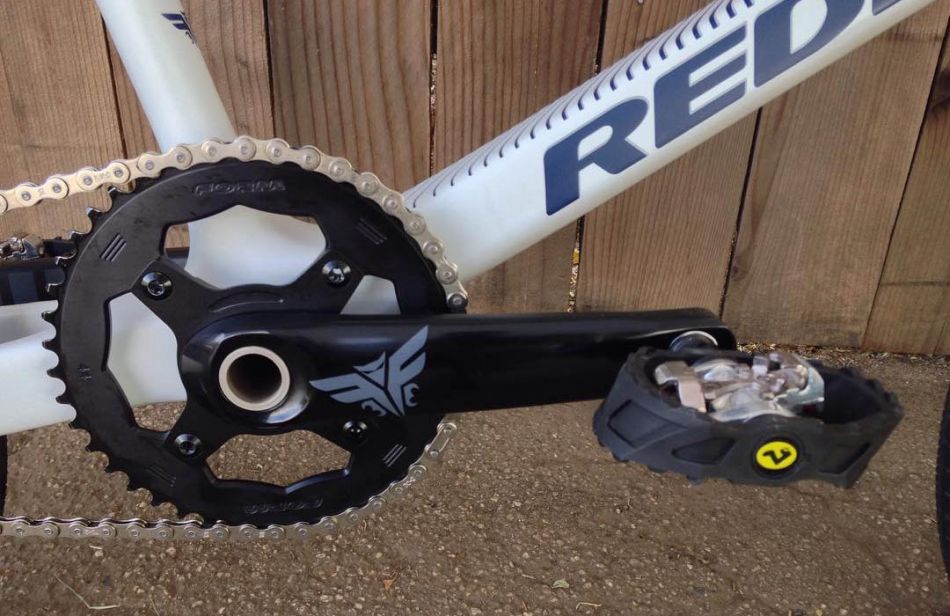 Eric Dyer - FORM
Pete D - ELEVN
Colby - ODi
Do you care about the looks of your bike?
Eric "Big Daddy" Rupe: I've always been kind of obsessed with how my bikes look. Everything's gotta match. Everything's gotta be clean. Everything's gotta look new. The better the bike looks, the faster it goes. The cleaner the bike is, the faster it goes. It's something I've believed in since I was a young boy.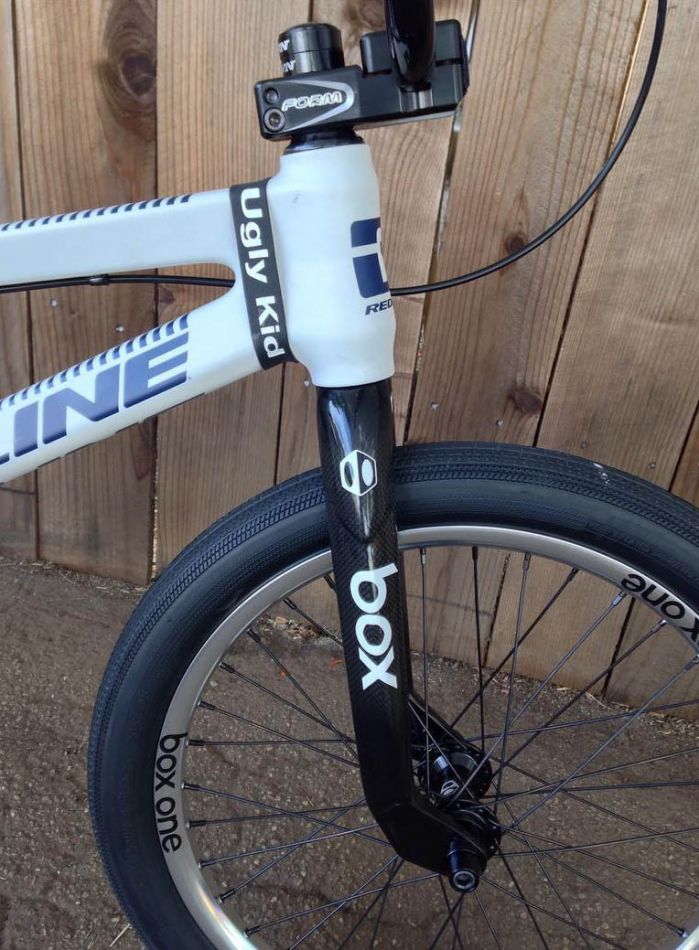 Are you bummed when the new bike gets scratched up?
Eric "Big Daddy" Rupe: That's one of the things that bothers me the most and why I am so anal about trying to never let it happen.
Are you on the disc brake yet?
Eric "Big Daddy" Rupe: No, and I don't plan to ever use one. They are complete overkill, expensive, and unnecessary. You never need brakes that work that well on a BMX race bike.
What are your thoughts on carbon?
Eric "Big Daddy" Rupe: So nice. When they are made correctly, they are fast, light, strong and so smooth. I love my Redline Flight Carbon XXL!
What tire pressure do you run?
Eric "Big Daddy" Rupe: 70psi front, 65psi rear (if the conditions are ideal, but I make adjustments as needed).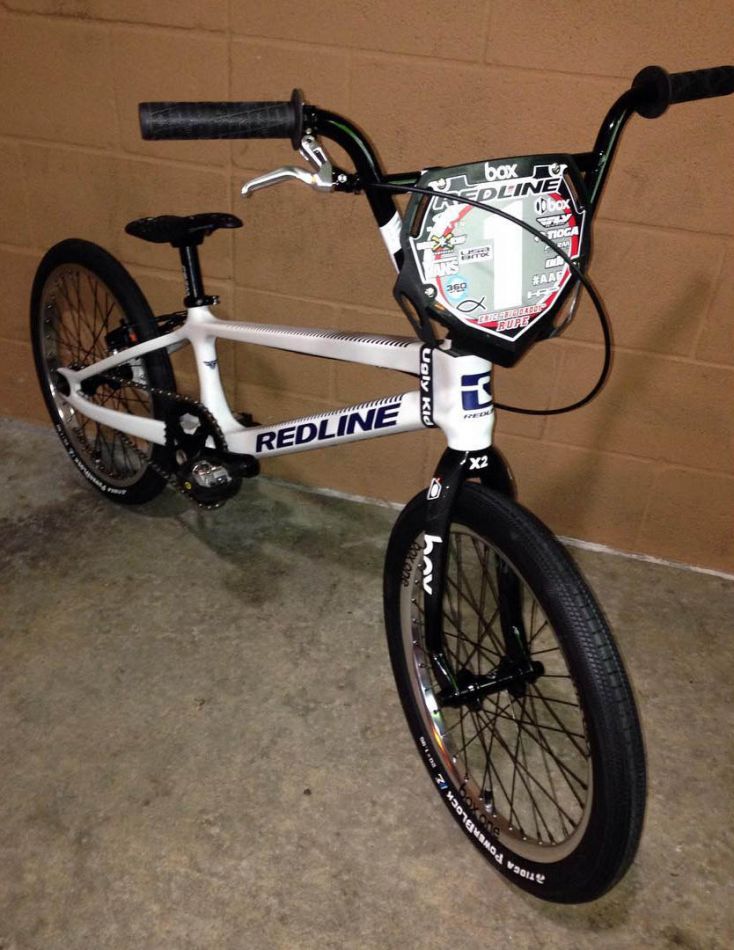 Who do you trust working on your bike to get it ready for the race?
Eric "Big Daddy" Rupe: Mike Ninteman
Thanks to:
-My Parents
-My kids - Rocky, John, Kevin
-My siblings - Rob, Laura, Jonna
-Newman
-My Exes (they've helped make me who I am)
-My Christian Faith
- My Sponsors, past and present
Thank you all for being so good to me for over 45 years now.
#bmx4life #oldsCool
#blessed #aa


Pics by Eric Rupe