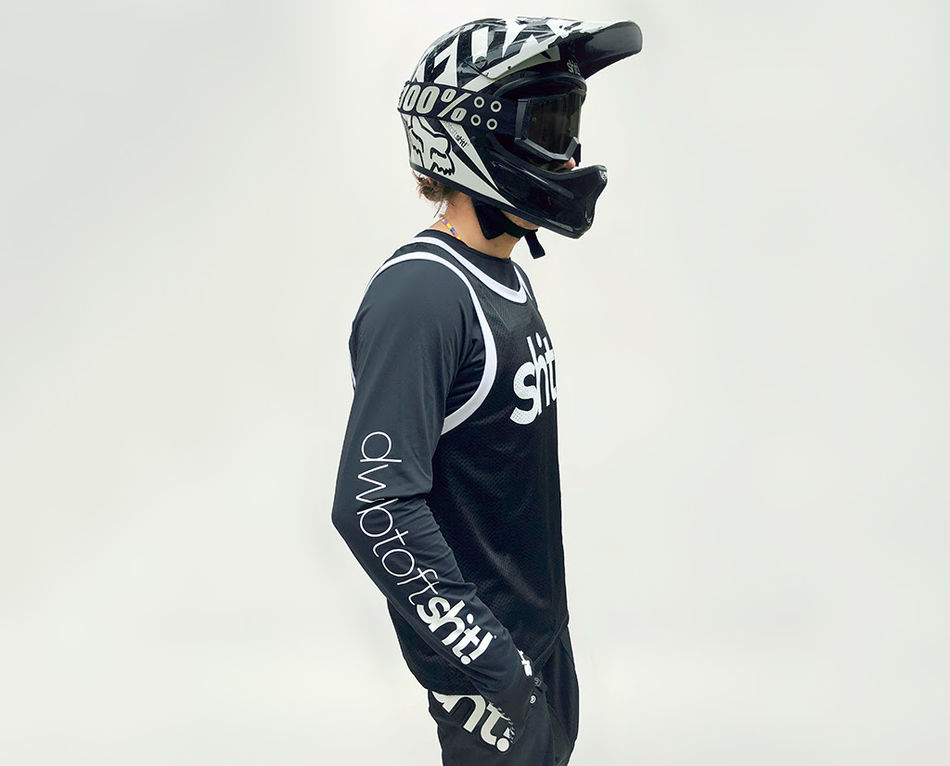 THE BASKETBALL TANK TOP MX JERSEY – THE GAME CHANGER COLLECTION
We wanted a riding jersey that reflects freedom, away from all the traditional thinking when it comes to mx jersey and a pair of riding pants that a parkour or free runner could wear without any problem. With influences from the American motocross and bmx scene we merged the design of a mx jersey with a basketball tank top, all in one-piece.
TANK TOP - CRASH AND CONVERT
One awesome detail is that the mx jersey can be changed into a basketball tank top if you cut off the arms and collar of the jersey. This makes the jersey perfect for saving our planet by reuse and recycling. Lets face it, a problem many riders have after a hard crash is that the scratch their arms on the jersey. Now, instead of throwing the jersey away you can just cut off the arms and collar of the jersey and bam, you have an awesome basketball tank top to wear at the summer party.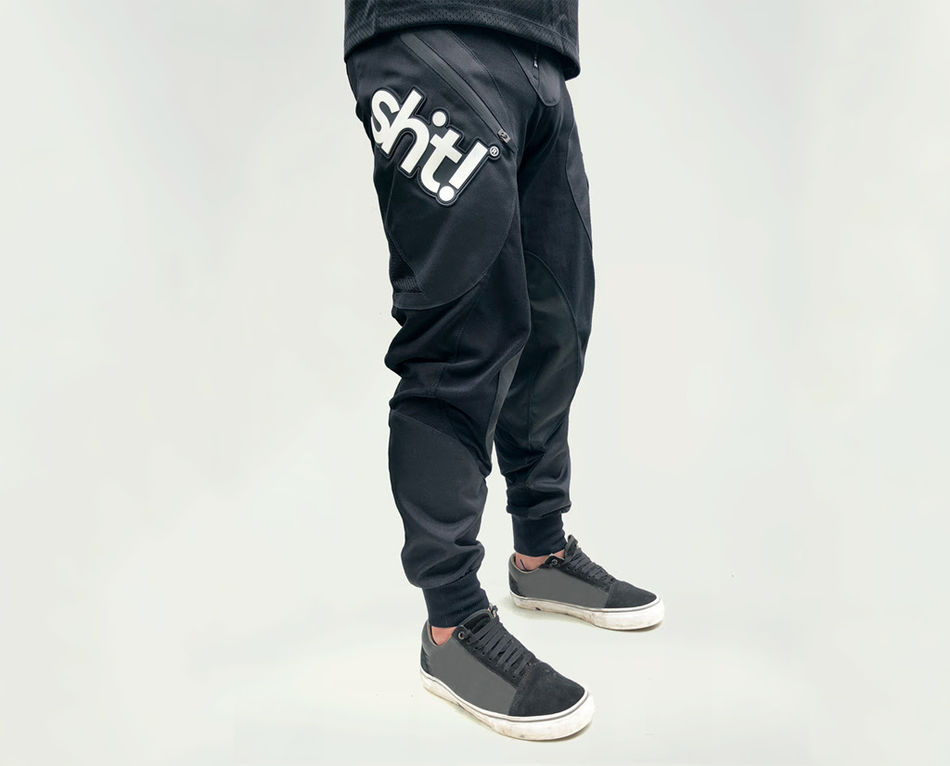 STRETCHY MX PANTS – THE GAME CHANGER COLLECTION
A rad pair of rad stretchable motocross pants that we chose to call Stretchy. With these mx pants you can add some extra movement during your air time and if your are doing your sprint you can now bring you phone or wallet in our oversized zip pocket.
ALL BLACK MX GLOVES – THE GAME CHANGER COLLECTION
Without a new pair of all black mx gloves the collection wouldn't be complete! These new riding gloves are based on our previous model but we added some more strength to them. These gloves are slim and tight and has a strong pattern on the palm that provides you with a strong grip.
dwbtoftshit!
Kungsladugårdsgatan 10A
Göteborg 41469
Sweden