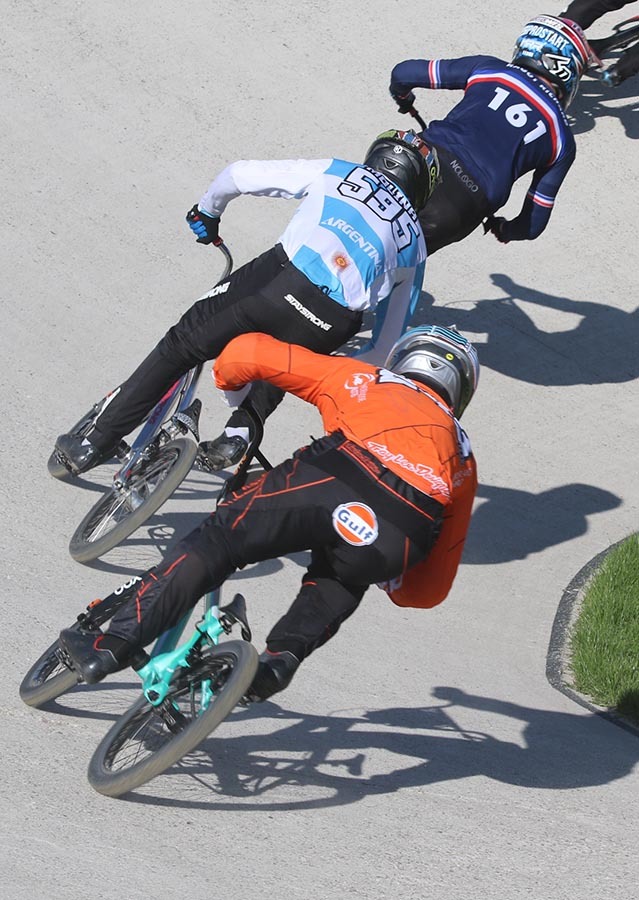 Are you looking for races where you can score more points?
Mathis Ragot Richard: Not really, I'll race the most important race: World Cup, French, Euro and World champ (if I get selected) and some euro rounds, and other c1 like saint etienne indoor, some ABA races.. as I did this year

Has peaking after 1 September been something you aimed for?
Mathis Ragot Richard: Yes it's important to be ready for it, but the season is long and my main goal is to be competitive at each race. But yeah it's important to do well for olympic qualification.

How badly do you want to go to Tokyo for the Olympic Games in 2020?
Mathis Ragot Richard: It's a dream which can become reality in 2 years. Still a lot of work to do, You've to be one of the best of the world if you wanna be part of the French team for Olympic. I'll work for, and see what can happen. 2020 is still far, but it's also near, everything can happen, and I'll give my best.
What are some of the sacrifices you have to make to get there?
Mathis Ragot Richard: No sacrifices when you're doing what you love but it's More work, more everything to give the best version of me. But it's not only about olympic, about every races. I finished university in June 2019, so I'll focus on BMX from June 2019 to Olympic before get back to school on September 2020.
Do you enjoy traveling to BMX races all over the world?
Mathis Ragot Richard: Of course, It's one of the best part, riding our bike all over the world against the fastest guys on earth. Who doesn't love it?

Are you satisfied with the World Cup position you're in at the moment?

Mathis Ragot Richard: Yes but never enough hahaha, I made some mistakes during the World Cup this year, but overall I'm stoked.

How many places do you think you can move up in this year's UCI World Cup ranking after the last two rounds in Argentina?
Mathis Ragot Richard: My aim is to reach the top 8 but first I need to focus on my riding, and doing my best and I'll see where I am after the week end.

What bike are you taking to Argentina?
Mathis Ragot Richard: I'm taking my Wiawis carbon 4xl equipped with pride racing parts

Who have been supportive of getting you where you are today in BMX racing?
Mathis Ragot Richard: Family first then my coach, my club, my city, French federation and of course my sponsors. Without all of them I would not be where I am today.

Thanks to: Everybody who follows me and helps me the way they can.

Pics by Philip de Jong