Force (or Freestyle Freddies as Carlo Griggs used to say) and a FAT sticker. Please note that these stickers were handmade by Paul and myself. The time we were watching TV at night was shared with making stickers.
Issue 00 had the following content:
-Streetstyle skate contest Nuenen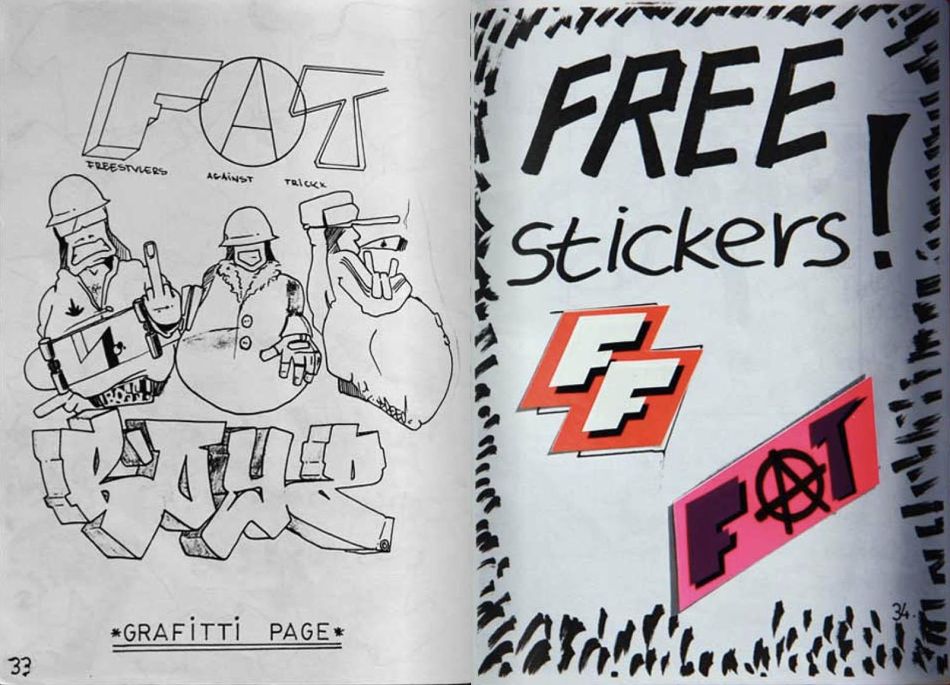 -Hit the street (Paul and I in skate mode)
-World BMX Freestyle Championship England
-RAD-LAME list (in 1987!)
-We got a little aggressive on page 16
-Hulsbeek, Oldenzaal check. The spot is still there.
-Muenster, Germany spot check. The Titus Ramp
-Believe it, or not!? news section
-Graffiti page
-Street style
+ tons of misspellings, stolen photos, more skateboarding and other bullcrap. Hit this link to flip through the issue.
FAT-'zine continued where TrickX folded. More of these 'zines will pop up on FATBMX.com in the next months. One per week. Enjoy the read.
BdJ