"Since opening our HQ, we have seen more than 40,000 visitors, hosted the first Foundation mentoring program, welcomed hundreds of middle school youth for spring and summer camps, hosted the first Hall of Fame Induction Ceremony at its new home, hosted several national races, and most recently offered a mountain bike clinic. We are beyond grateful to Tulsa for supporting USA BMX's vision of growing the sport of BMX while using education, bikes, and mentoring programs to reach those who need it most. We are excited to share all the events and opportunities available to the Tulsa community for 2023."
USA BMX has many opportunities for riders of all ages to try BMX Racing. The organization is offering a "Free Open House & Beginners League" on Tuesday May 9th 5:30 pm-7:30 pm at the Hardesty National BMX Stadium. Riders can tour the facility, test out the new track, all with no obligation to become a member. More info here.
BMX Racing League
Skip the tryouts, grab a bicycle and pedal with the BMX Racing League - a new field-of-play designed for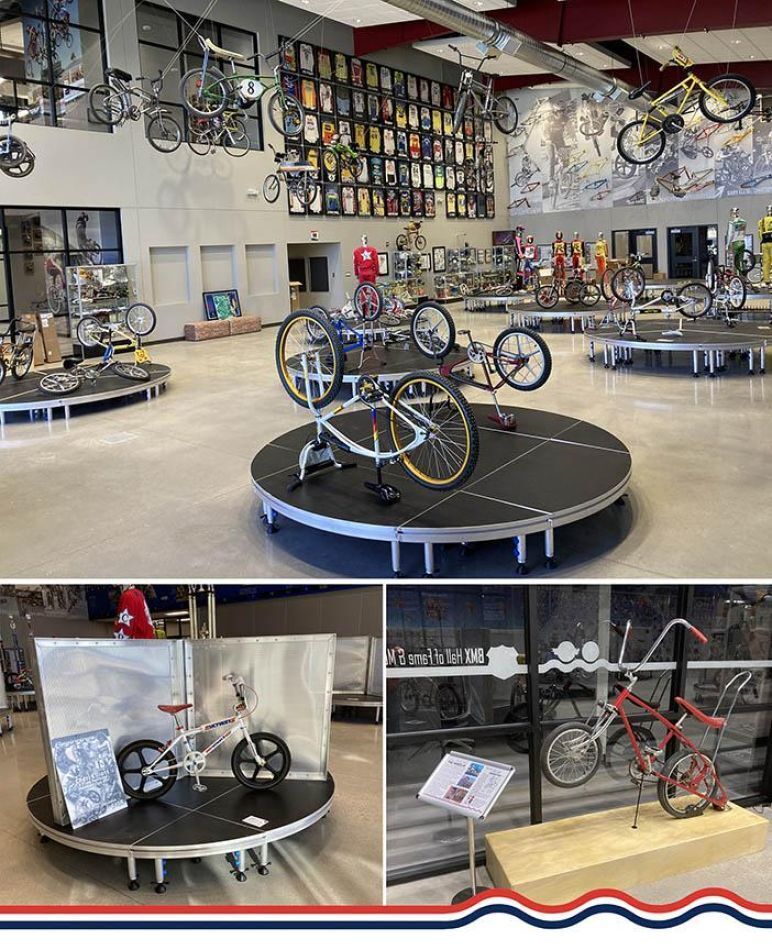 kids ages 4-15 (and parents!) where no on sits on the bench. Loaner bikes and helmets are included in the program at no additional cost. Learn more here.
Weekly Training Programs
USA BMX offers two chances per week to work with Coach Kate Wahl. Kate has more than 20 years of racing experience and a background as a Certified Personal Trainer to coaching to take your ride to the next level. Details here.
Tuesdays: Skills Clinics, 6 pm - 8 pm. $20/week.
Wednesdays: Track Speed and Conditioning, 6 pm - 8 pm. $30/week.


2023 USA BMX National Series
For the 2023 season, Tulsa will welcome two national events that are part of the 29-stop series - The Legacy Nationals to be held May 5-7, and the Grand Nationals will conclude the 2023 season Nov 22-26 at SageNet Center with additional events at the Hardesty Stadium.
USA BMX Foundation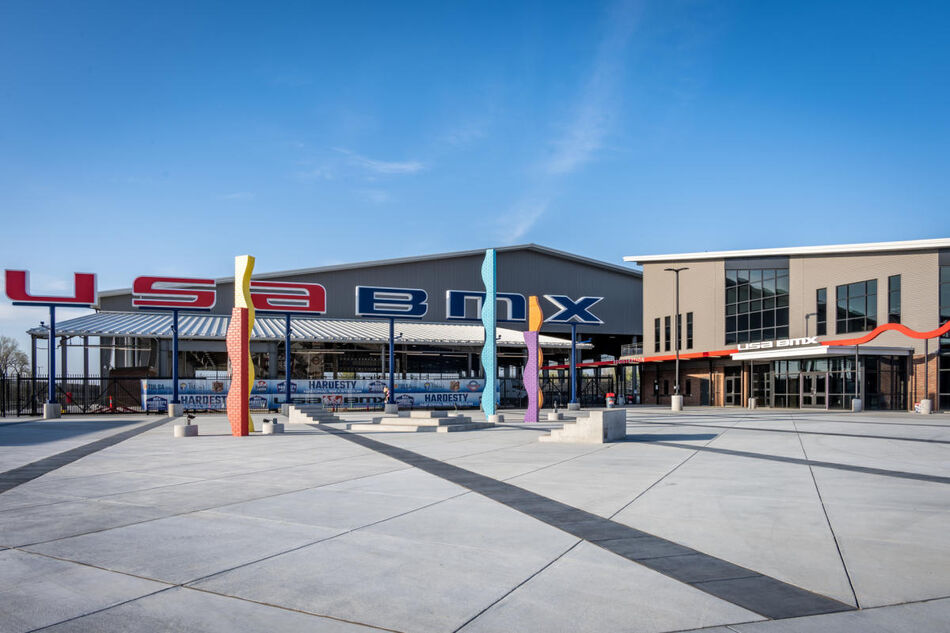 USA BMX Foundation is preparing for Summer Day Camp. Registration is now open for Grades 4-8, June 5th-August 4th. Attendees can engage with a USA BMX Olympian and USA BMX World Champion and ride the new Hardesty National BMX Stadium track. Mongoose loaner bikes and helmets are provided, or you can bring your own. There are eight weeks offered for camp from June 5 through July 31. All skill levels are welcome for 4th-8th graders. Lunch is provided daily. All campers will leave camp with a T-shirt, water bottle, and a one-year USA BMX membership. Register for summer camp here.
USA BMX Foundation will be in attendance at the Bentonville Bike Fest May 25-28, and planning has started for the 2nd annual Gala Fundraiser. Save the date for September 29.
Field trips are welcome at our new USA BMX Headquarters.
USA BMX Foundation has partnered with TIES (Teaching Institute for Excellence in STEM) to advance STEM learning opportunities for all. A women-owned company, staffed with consultants who possess a deep and wide range of STEM-related and specialized marketing skills, TIES applies an engineering-design methodology to build, strengthen, and sustain STEM ecosystems.
USA BMX Freestyle
The inaugural series launched in 2020 as a grassroots initiative with video submissions and virtual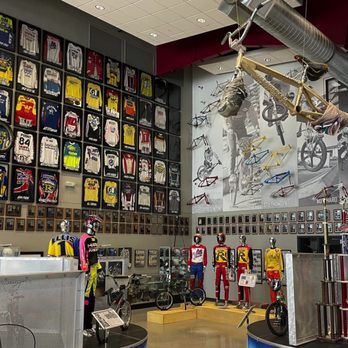 judging to showcase the up-and-coming and artistic talent representing BMX Freestyle. In 2023, USA BMX Freestyle will organize an eight-stop series where Round Three was held in Tulsa at the headquarters in April.
USA BMX Hall of Fame & Museum
Since the birth of Bicycle Motocross in 1969, the sport of BMX has evolved into today's popular Olympic sport. At Tulsa's BMX Hall of Fame & Museum, visitors experience more than five decades of growth and changes in bicycle technology. Whether you grew up as a BMXer of the '70s, '80s, or '90s, you'll recognize many of the legendary jerseys of our 150 Hall of Fame inductees. But, even if you have never experienced this sport created by kids for kids, there are plenty of pop culture and BMX artifacts to look at and learn from.
The museum is open daily from 9 to 5 pm- Monday through Friday. Admission is $5 for Adults. Kids under 12 are free.

USABMX.com