with every pair of shoes sold and every "I planted a tree" sticker on etnies.com during the month of April.
The etnies x TFTF collection includes the Jameson 2 Eco, Joslin, Marana Michelin and Scout. This footwear collection features sustainable fabrics and recycled rubber with each model being vegan and with earthy, neutral colorways inspired by the Moringa Tree. Referred to as the "tree of life" due to its nutrient dense properties, many Forest Garden farmers grow Moringa trees for the fast benefits it offers them, their families and their land.
TREES FOR THE FUTURE
e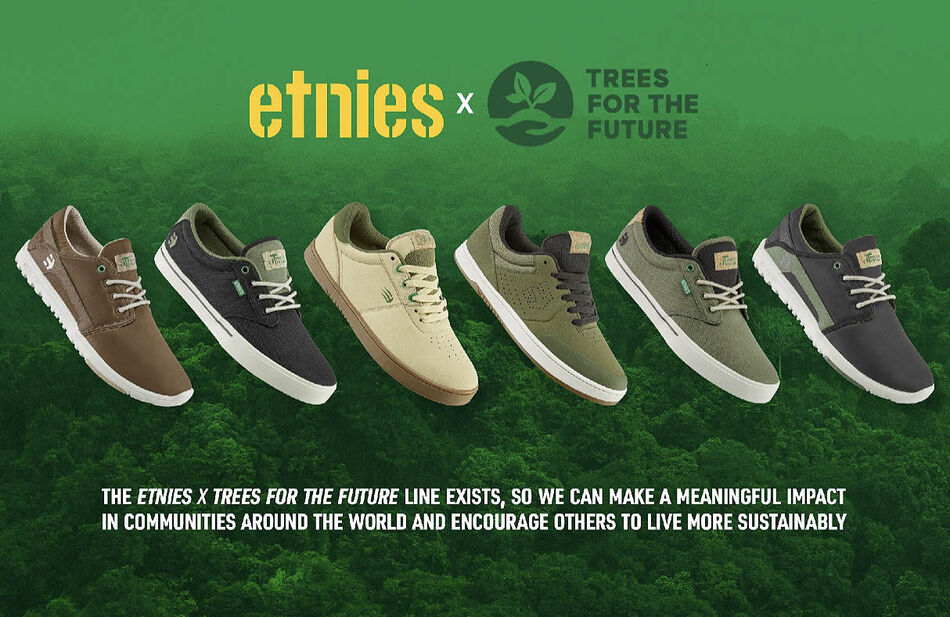 tnies teamed up with Trees for the Future in 2012, and aligning BASPAT with them plants trees, feeds thousands and helps abate hunger. Trees for the Future is an agroforestry non-profit company that trains farmers through a 4-year training program, called the Forest Garden Approach. Farmers plant thousands of trees that restore their soil.
HOW IT WORKS
Each purchase from the etnies x TFTF collection contributes to the following initiatives:
-Protecting the planet: The Forest Garden Approach restores degraded land, captures carbon, improves biodiversity and prevents future unsustainable land use practices.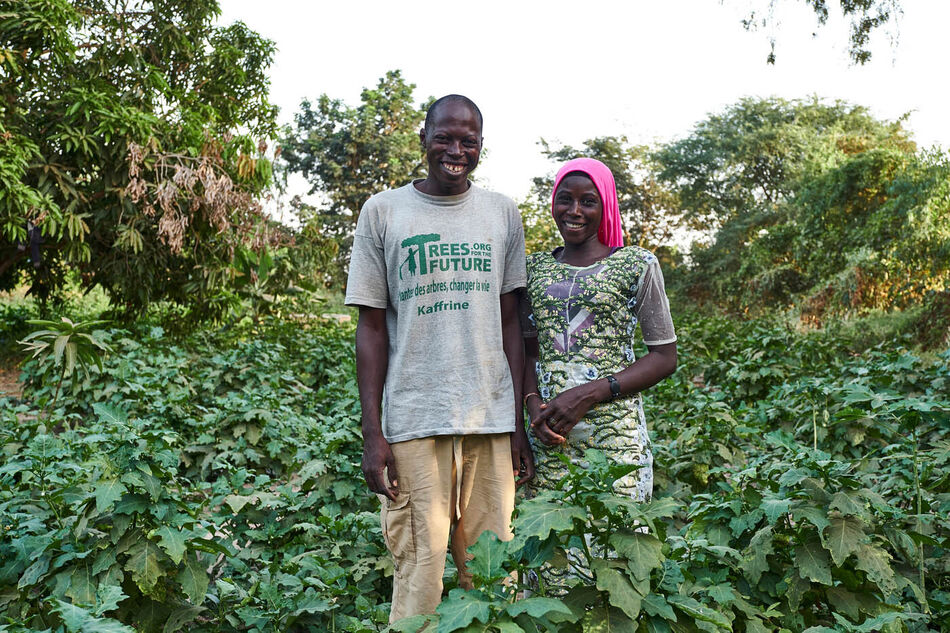 -Ending hunger: The average forest garden is home to dozens of food crops, producing access to diverse, nutrient-rich meals year-round.
-Ending poverty: Not only are you supporting farmers' crops of producing fruits and veggies, but farmers also start businesses selling seeds and seedlings, honey, syrup, soap, timber and more.
-Empowering women: Farmer Groups in TFTF's program are required to be composed of 30% women. Most exceed the benchmark with many led by or composed entirely of women farmers.