Vans, Forne, and Courage were laser-focused on capturing never-done-before tricks at extreme heights, including at one specific location in Lyon, France. Despite several fearless attempts, the trick ultimately evaded Courage, forcing the team to rework the edit. Not one to be deterred, Courage heads back to Lyon, France, later this summer and plans to capture the trick in an upcoming full-length film.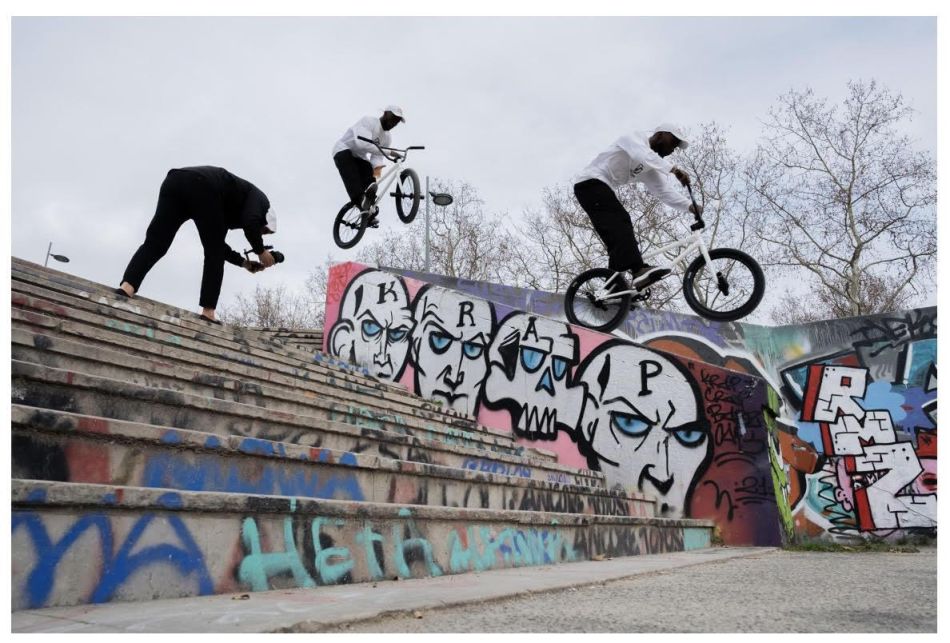 "While it's not the video part we were planning due to some unexpected challenges, I'm still happy we were able to pull it all together," Courage said. "I understand that it's part of the game and you have to keep moving forward without giving up. I will be back with an even stronger one."
In addition to his video part, Courage recently worked with Vans to create a signature take on the Old Skool BMX and a supporting apparel collection. The design was inspired by his Nigerian roots and symbolizes balance and patience – principles at the core of his riding. Check out the full collection at vans.eu.
As the first-ever Nigerian pro BMX rider, Courage Adams was inspired at age 12 by local BMXers in Pamplona, Spain, after witnessing a BMX "wheelie" for the first time. Since then, his dedication to riding has motivated him to become one of the best at what he does, producing some of the most inspiring video parts in BMX. He is recognized globally as the master of manuals—be it front or back wheel, forwards or fakie.


Watch Courage Adams: Balanced now at Vans BMX YouTube channel. Learn more at vans.eu/bmx.