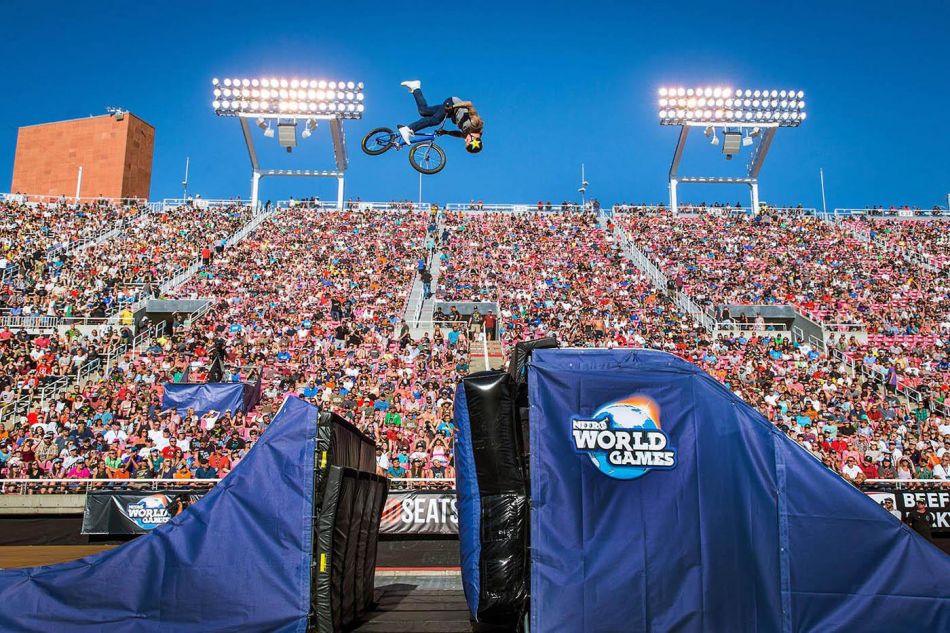 Travis Pastrana, action sports icon and the driving force behind Nitro World Games, says, "Nitro World Games is all about the innovation, big air and the progression of action sports. We've brought in the best in the business to give athletes a platform to their skills to the next level – safely – and attempt tricks never seen before. Now we can't wait to bring Nitro World Games to Australia, where action sports is such an important part of the culture and some of its biggest legends call home."
Joe Carr, CEO of Thrill One Sports & Entertainment – Nitro Circus' parent company – says, "We are thrilled to bring Nitro World Games to Australia, a country that is a mecca for action sports. Progress is forged in the heat of competition and we look forward to seeing what the best athletes in the world can accomplish on what is now a truly global stage."

Andy Edwards, President of Asia Pacific for Thrill One Sports & Entertainment adds, "After the disappointment following the disruption of our first planned international outing of Nitro World Games in Wales earlier this year by COVID-19, I couldn't be more thrilled than for us to announce that that honor will now go to Queensland and especially to Brisbane, the city in which Nitro Circus made its explosive live global debut over 10 years ago."

Brisbane Lord Mayor Adrian Schrinner says securing the Nitro World Games for Brisbane was a huge deal. "Staging exclusive major events such as the Nitro World Games is a key part of our plan to drive Brisbane's economic recovery," Cr Schrinner explains. "The event will broadcast Brisbane to global audiences and attract thousands of visitors to support local jobs across our tourism, accommodation, hospitality, retail and service sectors. We can't wait for world's action sport athletes and fans to discover why Brisbane is the urban adventure capital of Australia."

Alan Graham, General Manager of Suncorp Stadium, says, "It's great to welcome the Nitro Circus team back to Suncorp Stadium following the success of their 2019 show and host Nitro World Games in Australia for the first time. This premier world-class competition highlights the versatility and global nature of Suncorp Stadium in being able to showcase a whole range of exciting events like this, in addition to its traditional sporting and concert products."

Conceived by Nitro Circus and action sports icon Travis Pastrana, Nitro World Games represents the next evolution of action sports competition. Featuring new big air formats, breakthrough ramp technology and innovative judging criteria, Nitro World Games shifted the landscape for both athletes and the industry alike in its 2016 debut. No less than 30 world's firsts were the result and fans can expect to see similar progression in Brisbane next year. In
fact, the Nitro production team is already working with a handful of select athletes on new course designs to further push the boundaries of what has been seen before in global competition.

The introduction of Nitro World Games Brisbane also exemplifies the property's growth. Soon established as a premium brand in the United States, in 2020 Nitro World Games was poised to expand internationally for the first time with the announcement of Nitro World Games Wales. Anticipation soared at the news, with Reuters saying, "Extreme competition goes global."

While the arrival of COVID-19 unfortunately precluded Nitro World Games Wales from taking place, it did not dim athletes' excitement for the groundbreaking advances it offers. Now as live events begin to return, Nitro World Games Brisbane is set to elevate action sports once again.

For the latest on Nitro World Games Brisbane, including on sale details and updates regarding the elite athletes who will compete, go to nitroworldgames.com.