riders within that region, while the regional qualifiers preceding each Pro Tour Stop will be open to all registrants. The registration link is available here. The top three podium winners from each Regional Qualifier will advance to the Vans BMX Pro Cup Pro Tour, and secure their invite to the Vans BMX Pro Cup World Championships.
2019 VANS BMX PRO CUP SERIES WORLD TOUR SCHEDULE
Nationals
*Open to region-based registrants
Singapore
EAST COAST PARK / XTREME PARK
April 6
Woodward East, Pennsylvania
CAMP WOODWARD EAST
June TBA
Regional Qualifiers + Pro Tour
*Every Pro Tour is preceded by a regional qualifier open to all registrants globally
*Open Registration Link Here
Sydney, Australia
FIVE DOCK SKATEPARK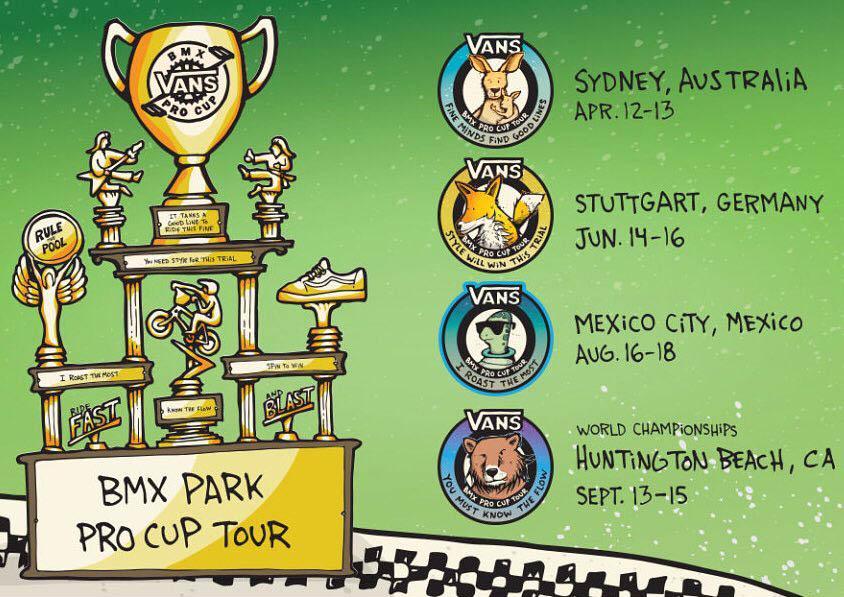 April 12-13
Stuttgart, Germany
WAIBLINGEN BMX PARK
June 14-16
Mexico City, Mexico
SKATEPARK CIUDAD DEPORTIVA METRO PUEBLA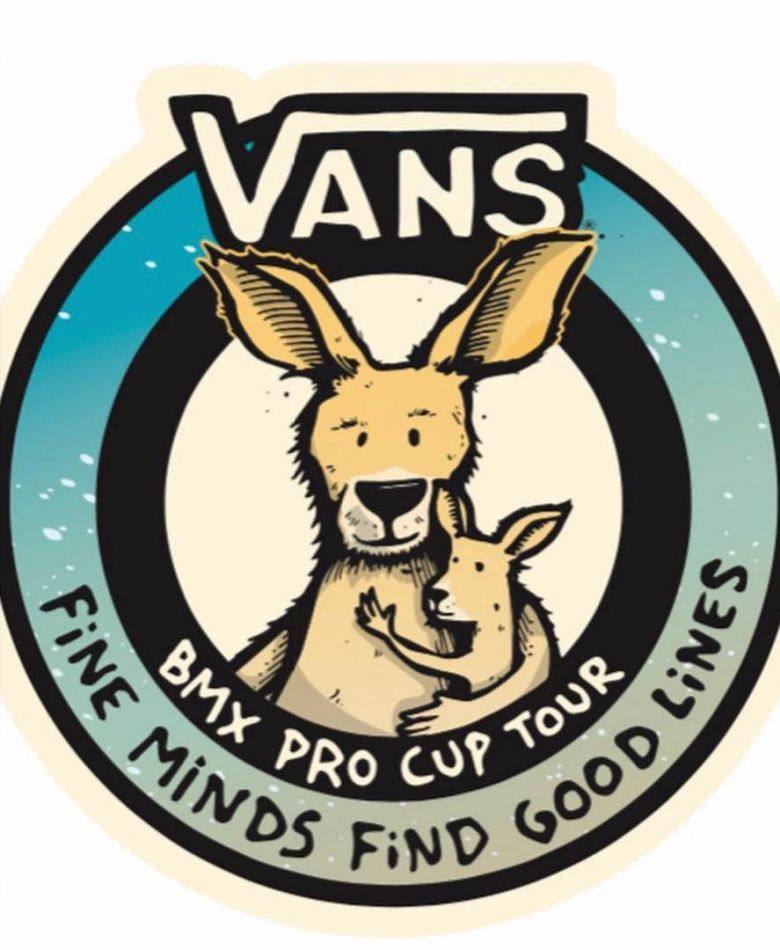 August 16 – 18
World Championships
*This regional qualifier is the last chance to advance to Championships
Huntington Beach, CA
VANS OFF THE WALL SKATEPARK
September 13 – 15
The Vans BMX Pro Cup Series World Championships will take place in Huntington Beach, CA, United States on September 15 to crown the official 2019 Vans BMX Pro Cup World Champions. For updates and more information on competition format, locations, athletes and more, please visit www.vansbmxprocup.com.