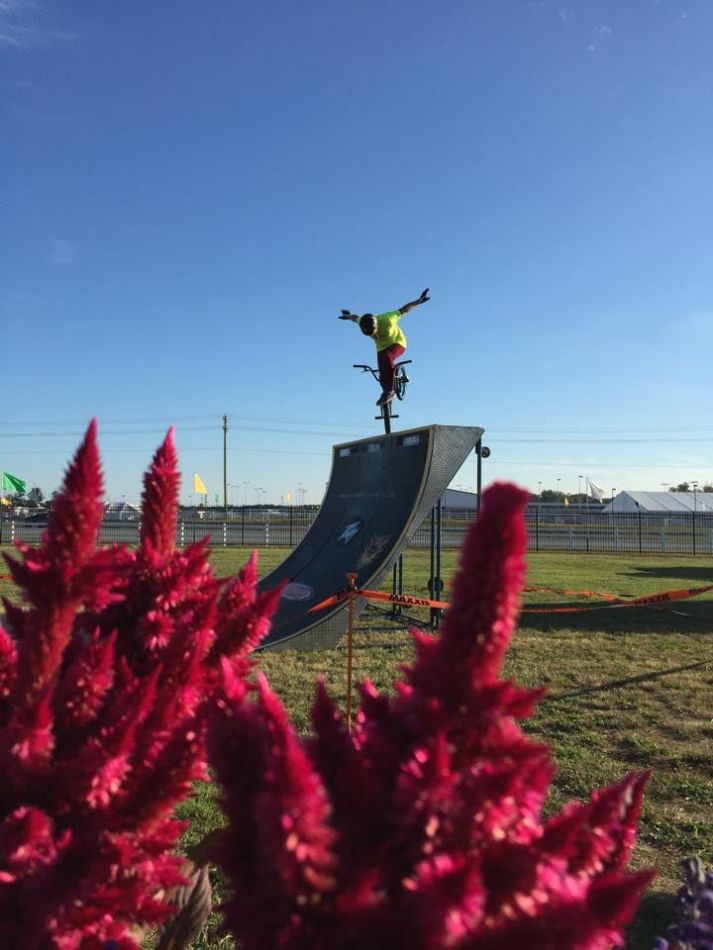 his technical progression and park line creativity. He was gaining recognition too; picking up sponsorships, and recently scoring a signature frame by Pedal Driven Cycle, the "SuperBoost". Jordan was even considering a re-entry into the contest circuit for a chance at the Olympic qualifiers. He had the backing of the local park scene combined with a fully supportive fan-base who fell in love with Jordan's mischievous smile, infectious laughter and encouraging cries of "SEND IT" and "YEAHBO" rising over the quarters and coping. He always had time to offer constructive advice, or coaxing confidence from the anxiety ridden to commit.
Sadly, while visiting a concrete park in-between shows in TX, his hand slipped while throwing a seemingly simple table over a transfer. He couldn't get back to the grip and came down - hard. Jordan was out for ~1 minute and began to seize before regaining consciousness. He continued struggling that week to stay on the job, helping with announcing and loading/unloading ramps– with the hopes that he might be able to recover just enough to ride the next show. After all, bills are due, the holidays are fast approaching… and times are always tight on a show rider salary.
Six days later, Jordan began the trek back to NC and while driving began to lose consciousness. Jordan had the foresight to call his sister, quickly navigate to a parking lot and cry for help before collapsing. He woke up in a South Carolina hospital with no knowledge of where he was, alone, in excruciating pain and no idea how to get home.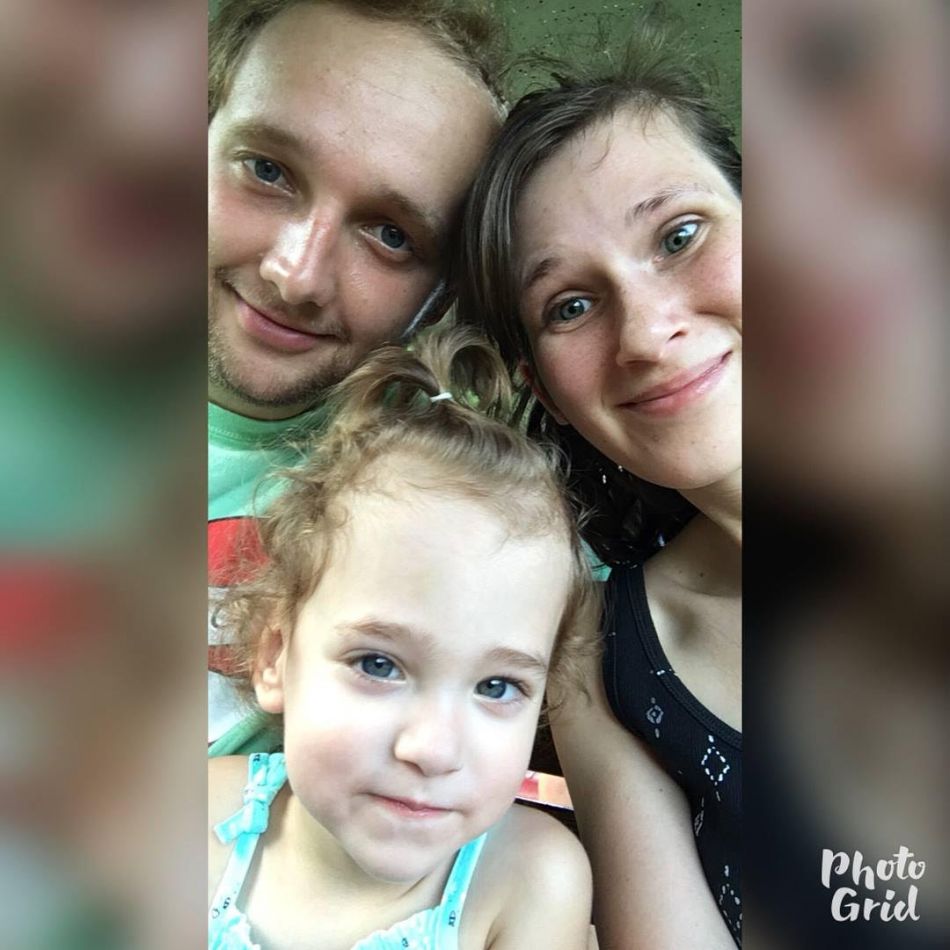 Jordan's sister heeded the call and, although he is now safe in Raleigh under the care of Duke neurologists, he is struggling both physically and mentally with chronic migraines and emotional instability. He oscillates between depression, loneliness, disconnection – those feelings that come when you realize you need to decide to give up something you love because the risk is too much, combined with the resignation to rely on others because you need the help.
This is Jordan's reality now: him, his wife and young daughter need support. Please consider sharing or donating to his GFM set up by his sister, or purchase a shirt through our local bike shop, Downtown BMX where 80% of sales go towards his family. It goes without saying, but every little bit helps.
Jordan put out this edit recently and, as a rider, it is simultaneously bittersweet and heartbreaking. How quickly perspective and life paths can change.
Get better friend, we are still on the deck cheering for you.
Thanks again for taking the time to read through. I sincerely appreciate everything you guys/gals do for the riding community and in promoting BMX in all disciplines.
Best Regards,
Erin Laskowich