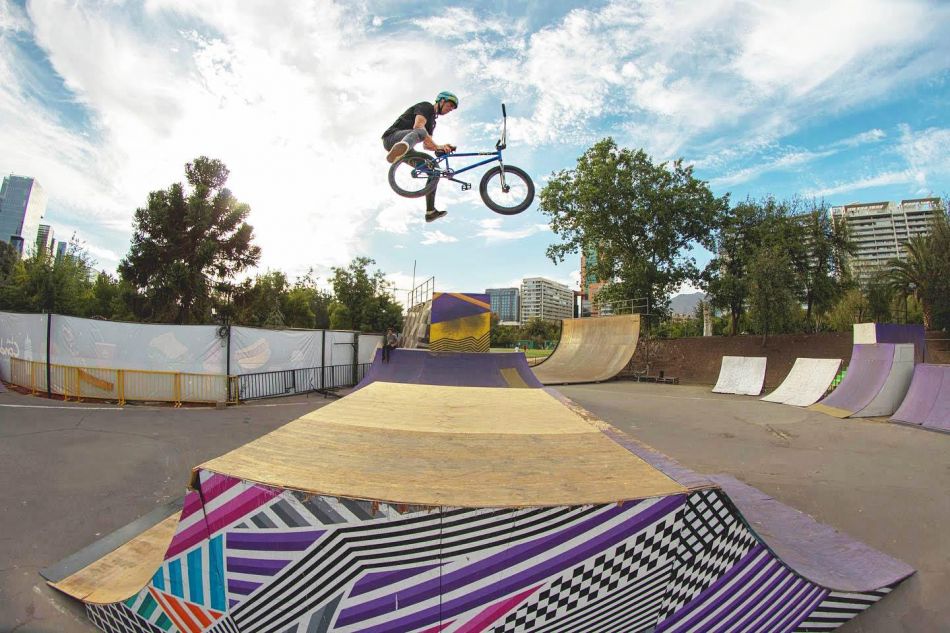 -Person on Instagram: Alex Hiam or Josh Dovey, they´ve been killing it lately. Organic BMX memes too haha.
-Travel destination: I don't have a favourite spot yet. I've been lucky enough to meet some really amazing places, people and different cultures. I'd say that just traveling with my bike it's one of my favourite things to do. Actually, a few days ago I got the tickets and visa to go to Canada next month for a year hehe.
-Riders to ride with: I've been riding here in Chile and I'm loving it…People here are sick! Nothing more than good vibes, laughs and not taking it too seriously.
-Movie: My fav would be "Live like a Jay" but "The Interview" was pretty good too.
-Colour: All black haha.
-Shoes: Vans Bucky Lasek! but now I'd say "Half cabs"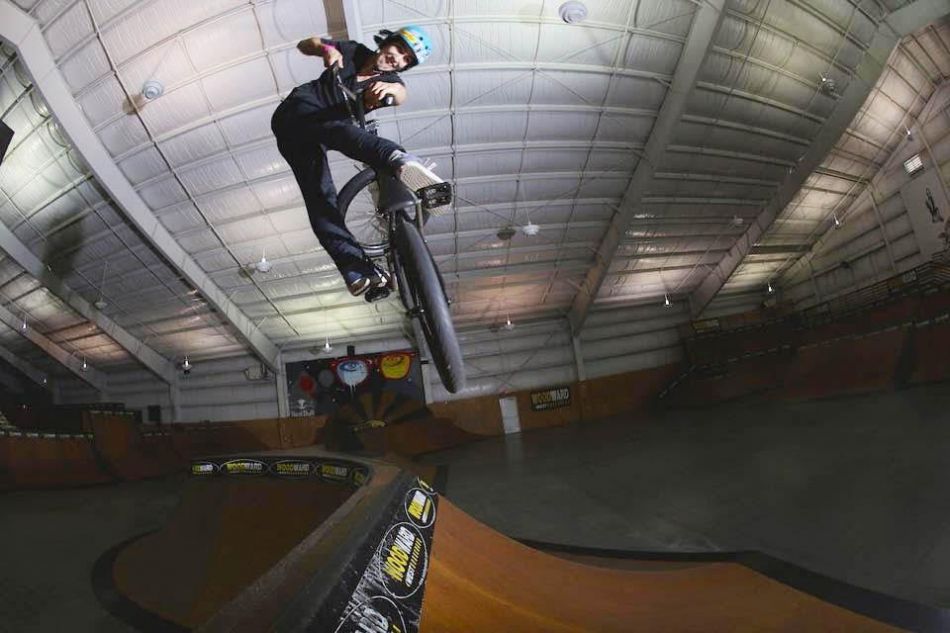 -Bike company: Odyssey or S&M.
-BMX contest: Texas Toast! Or the old ones in Araucano Park.
-Restaurant chain: I'd say In-'n-Out buuut they don't do chicken nuggets so that's a hard one.
-Phone: I have the iPhone XS and I love it.
-Music: Rage Against the Machine or some Mac Miller.
-Ramp rider: Logan Martin or Kris Fox in bowl. I'd go for Kris though.
-Street rider: Garrett.
-Dirt rider: Clint Reynolds.
-Flatland rider: Matthias Dandois
-Old school rider: Dave Mirra forever.
-Drink: A nice cold beer.

-BMX Magazine: The old Ride BMX Magazines.
-BMX MC: Darryl Nau?
-Video game: Tony Hawk pro skater 2. Still playing that playlist.
-Trick: I don't do much, but Cannonballs always has been the best feeling for me. Same with moto whips.
-BMX photographer: My buddy Gonzalo Rieutord! Best guy to hang around!
-Party: Gold Coast and their hostels parties in Australia… or 6th street in Austin, TX!