-BMX video: Deadline is burned into my TV. Fat-Trax 'sultans of salt' always brings back great memories as well.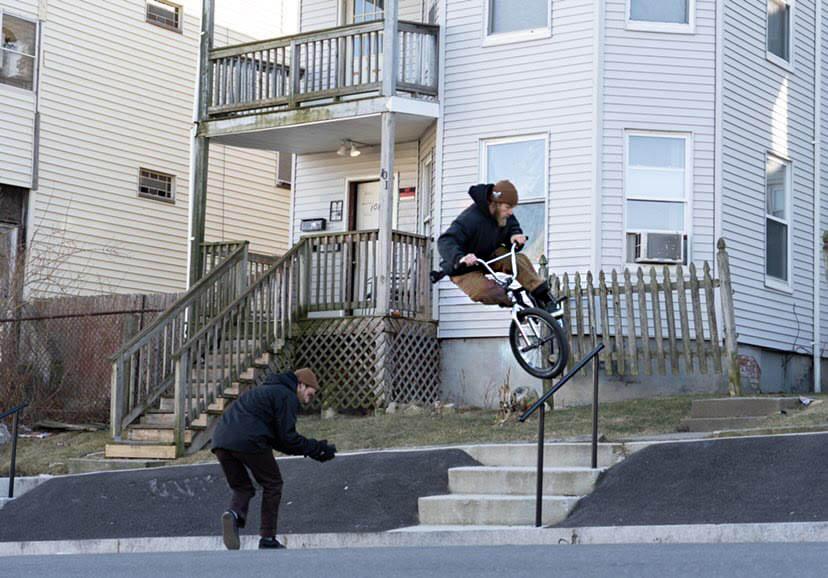 -Website: Fcpeuro.com for keeping my car alive and getting everything shipped to me the next day.
-Web video: Dwok promo always gets my gassed up, Eli Taylor fiend 2015, 20 a g.
-Food: Chicken and broccoli pasta keeps me firing on all cylinders, rigatoni bolognese, salad with Italian dressing.
-Person on Instagram: @bmxenthusiast
-Travel destination: End of an enduro stage, Wherever the boys decide we're gonna explore for the day, up the hills in Springfield is always on the itinerary.
-Riders to ride with: Andy Redbears, Jpow, Gideon, Mongo rider David Lafreniere , Matt Horak, Seth Bernard, Colby Brouillard, James Nelson, Cam Gerace, Nate Plumb, Friday night Springfield squad with the chicks, Shred Zone Power Plant Boys, Big Al of the New York Van, Bcave crew, GMT and Bych Affiliates.
-Car: e30 Bimmer 4 seater any day of the week. 4 bikes and a passenger with ease? Say less, practicality at its best.
-Movie: The Matrix, Lost Boys, Initial D live action.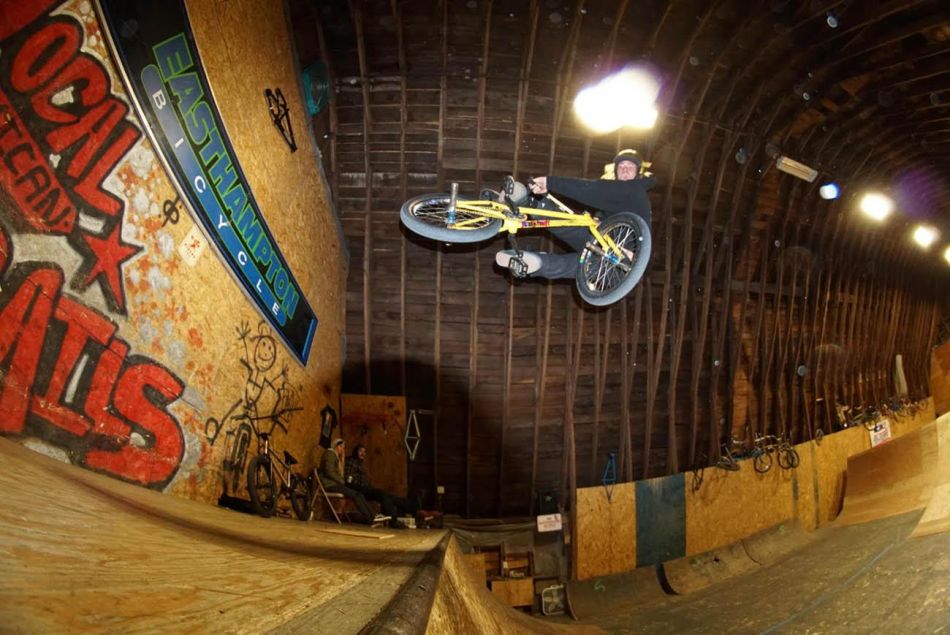 -Colour: Flames, followed by Green.
-Shoes: Vans slip-on pro goth
-Bike company: Profile Racing USA baby
-BMX contest: Footdown with @mongo_rider, high air and sideways jumping contest with James.
-Bike shop: Fat-Trax/Comp Edge for the mountain bike.
-Restaurant chain: Chick-Fil-A if I can make it through the drive through.
-Clothing company: 90east, Celladoors, TLD blue Dickies kit.
-Phone: iPhone with a case please.
-Music: Anything on SoundCloud, daveyboy413. Large variety, from '70s experimental disco romance pop to nu metal alternative rap hop.
-Ramp rider: Corey Walsh for the bike wiggles.
-Street rider: Chris Childs is an ape in these streets.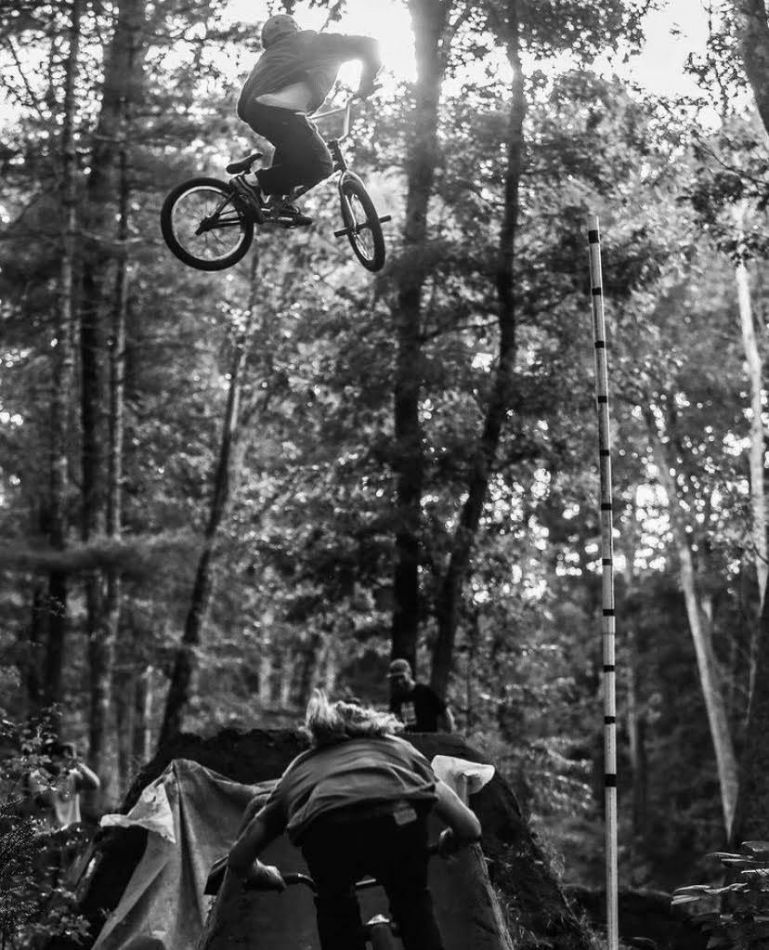 -Dirt rider: Clint Reynolds with that buttery smooth, timeless style that just makes you want to pull up and go sideways.
-Flatland rider: Flatland Dave
-Old school rider: Mat Hoffman
-Drink: Water easily.. but twisted tea or riot juice for those long days out.
-Trick: Turndown or a table is usually where you will find me, but sliding my rear tire on things makes me happy.
-BMX Magazine: Challenger is awesome.
-BMX MC: Steve Crandall
-Video game: Initial D stage 8 arcade game takes all me chips.
-BMX photographer: Scott Marceau @pushitastop, Frko always paints the best picture.
-BMX Filmer: Toothhand, always down to put the hours in and do whatever it takes to get the boys where they need to be for the clip. Gotta shout @javaunlovesbangers too, he matches my energy anytime we're together and always gasses me up.
-Girl: My Mom has always been my biggest support group without a doubt so that's a given. After her, it goes to my girlfriend Lauren, because she is nice and smart and funny and bombs stairs and isn't scared to go fast.
-Sport besides BMX: Mountain bike racing has taken over my summer the past 2 seasons. You can be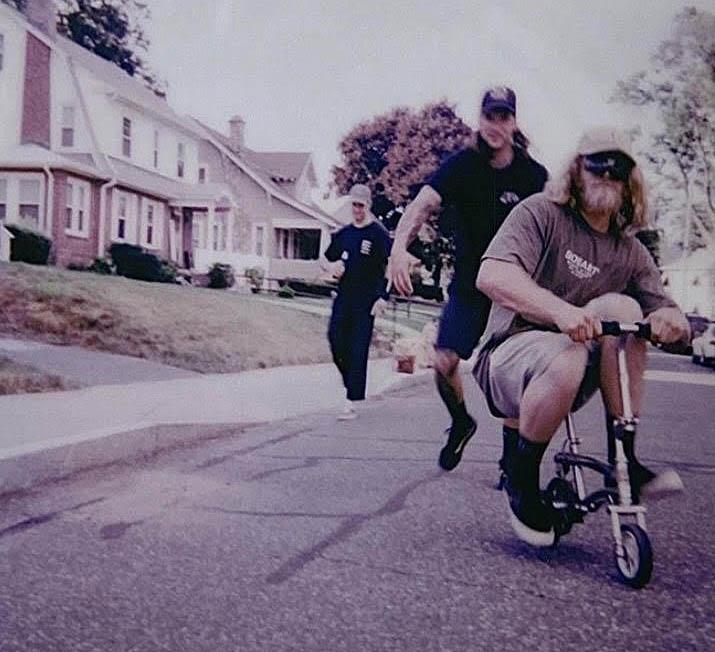 a crusty street dawg or a flowy trails rider and still be able to adapt to the big bike, it's amazing and a good time all the way to the bottom of the hill. Skateboarding and ice hockey count too.
-Party: Friday nights at the shop or downtown is always a good time, winter shred zone gatherings have been pretty good so far.

Photo: Murphy Moschetta
Photo: Andy Redbears
Photo: Javaun Crane-Bonnell
Photo: Nick Steben
Photo:Alyssa Ryan