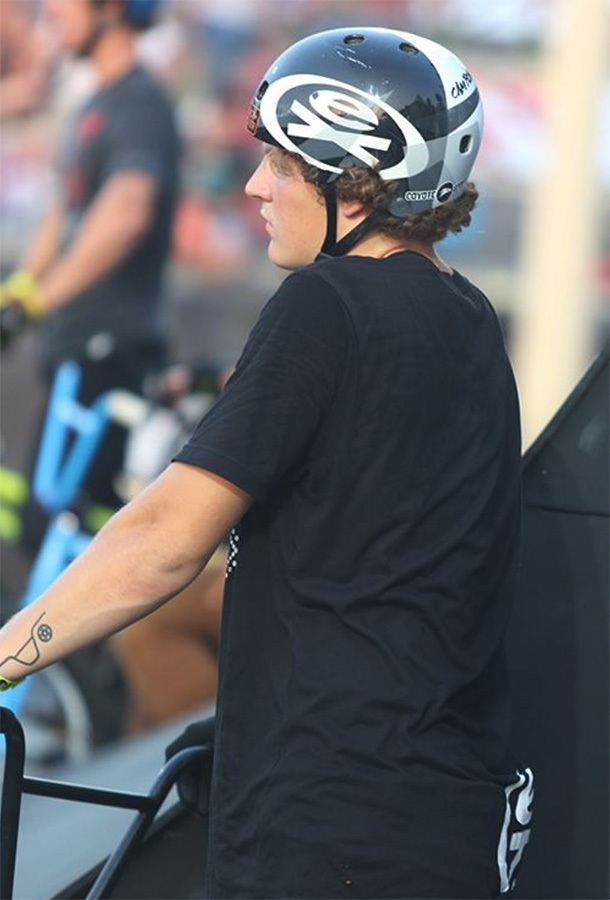 more than others but it's always fun. The event I was most impressed with apart from all the FISE's would have to be Amsterdam Sports week. The way it's all set up in the middle of the city was awesome and I hope it grows into a bigger thing, the contest I enjoyed the most would have to be NL Contest in Strasbourg, as well as getting the double podium of the weekend in park and spine, the atmosphere from the crowds is unreal, the people are awesome and it's just a sikkk event to go to, I had such a good time there with everyone. I also got to be a demo rider for FISE in Paris for their World Olympics day and the bid for Paris to get to host the 2024 Olympics and that was such an awesome trip and one to remember.

What contest placing were you stoked on this year?
Cam Peake: 2017 has been my best year yet for results and there are 2 I was most stoked with this year. The first was getting 1st place at FISE Xperience in Reims. That contest means a lot to me as it is one of the first contests I did in my first year of competing back when I was 16/ 17, I have been back every year since getting better results year on year and then this year, my 4th time competing in Reims I g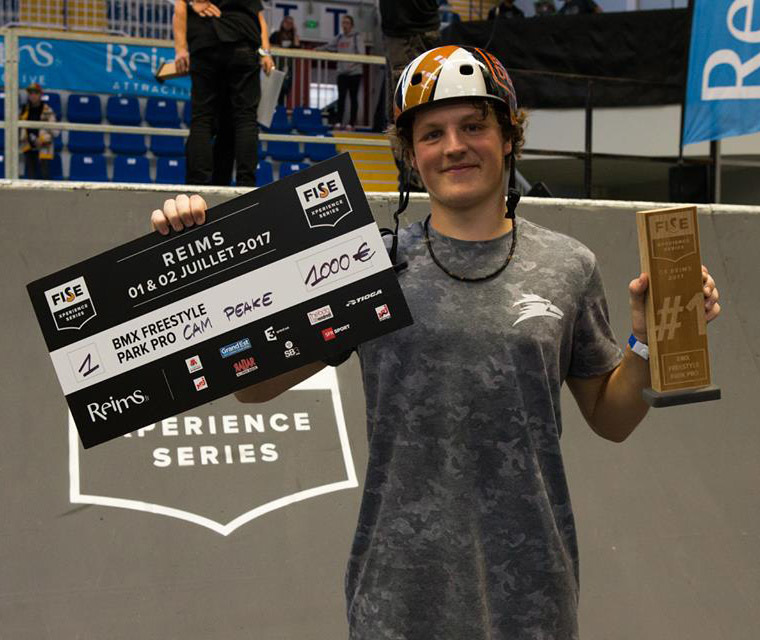 ot the win and was so happy haha! The second one was the last stop of the UCI BMX Freestyle World Cup/FISE World Series in Chengdu, China where I finished in 8th place. The level of riding at the FISE World events is insane, it's the best park riders in the world and to be up there with them meant a lot to me.

What trick/move were you happy to pull for the first time this year?
Cam Peake: 360 tailwhip to can can. I have been doing it for about a year but only in contests this year and I just love the feeling of it.
What BMX move stands out the most to you that somebody did this year?
Cam Peake: I always like watching everyone pull mad stuff but Jack Clark's 540 table looks so good, stylish and unique.

Who had the best looking bike in 2017?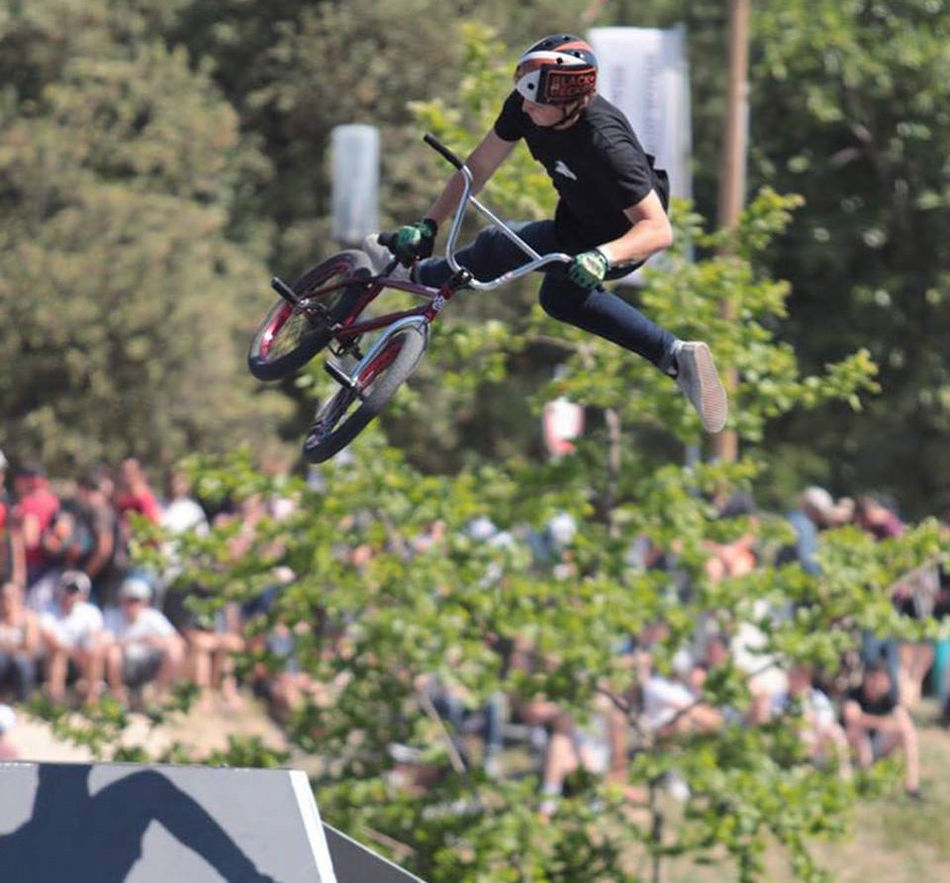 Cam Peake: I'm not going to say mine because I don't think it is haha! I liked Pat Casey's with the purple tyres.
Who had the best video/video-part that stuck out to you?
Cam Peake: I watch loads of BMX videos everyday so can't really pick one part but I'm always blown away by anything that Courage Adams does.
What was your worst injury in 2017?
Cam Peake: I have been pretty lucky this year and not really had any major injuries (in 2016 I had 2, broken collarbone and smashed my face up, broken teeth, nose etc) I finished the contest season healthy but just before christmas I was filming for a new action sports TV show and had a couple of minor injuries, cut to my head and bruised ribs which only kept me off my bike for a week :). Hopefully 2018 will be a healthy one too!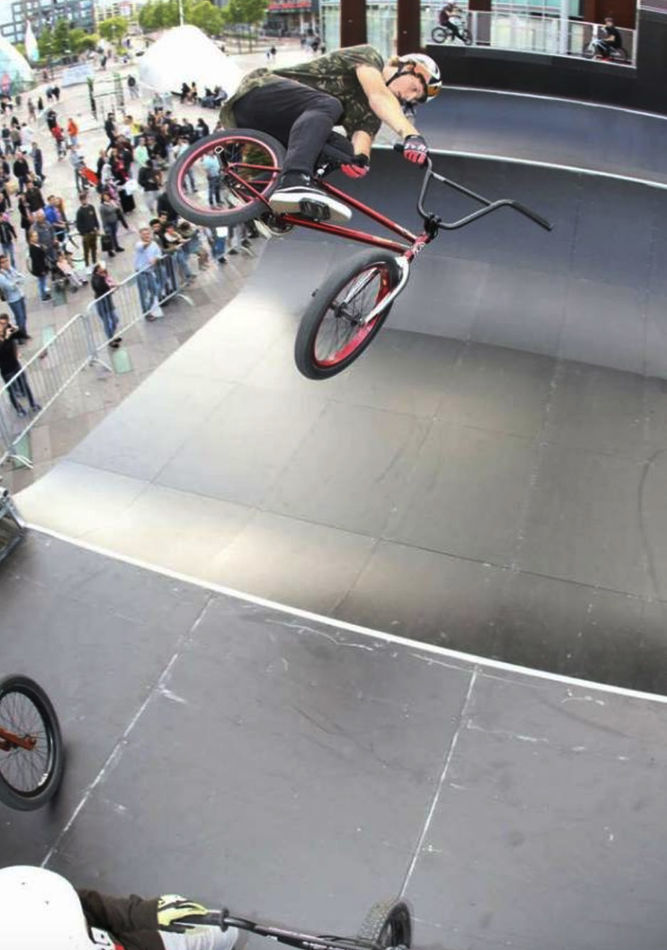 Worst thing that happened while you're on the road?
Cam Peake: Being pulled by immigration in Canada and because of it missing my connecting flight to Edmonton. Luckily my airline sorted me a new flight for free haha!
How many flat tires did you have the past 12 months?
Cam Peake: Only 1, that I can remember was in China.
Best meal you had?
Cam Peake: I love a good maccies, doesn't matter where you are in the world you know what you're getting and trust me being in China for 2 weeks it was my saviour!
Best party you visited in 2017?
Cam Peake: Simple Session and Montpellier are probably the best for me
Raddest person you got to hang out with this year?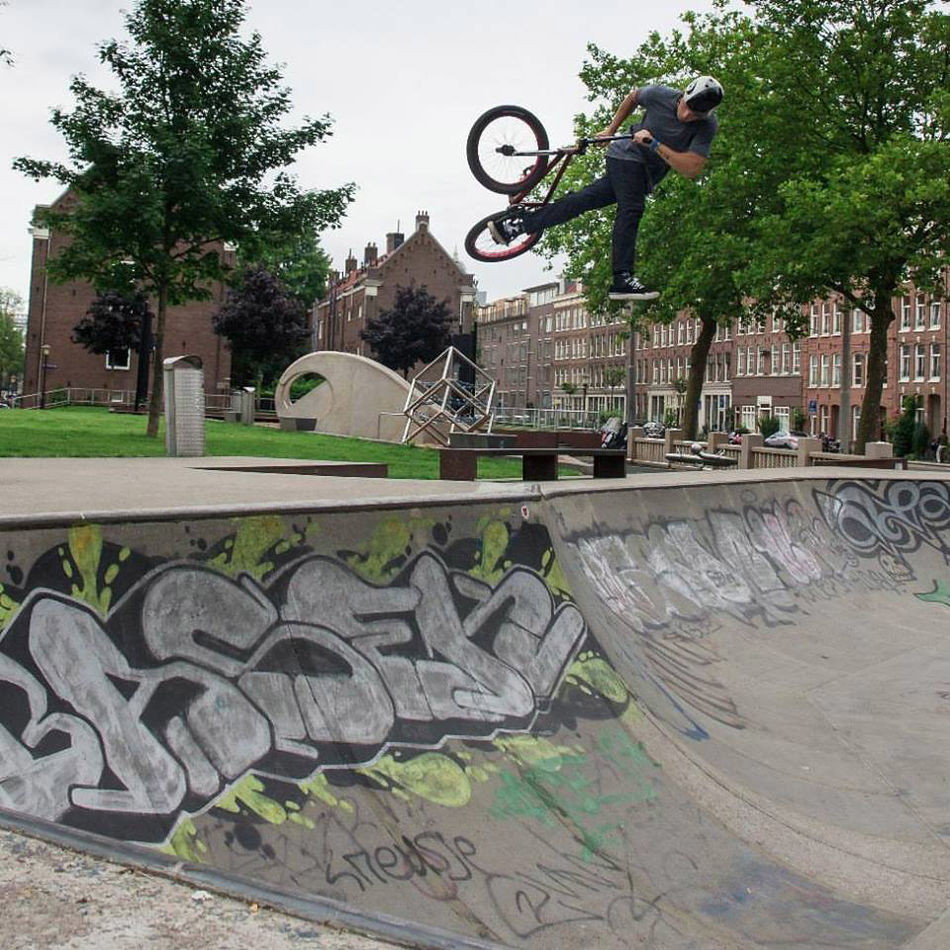 Cam Peake: Everyone I get to hang out with on trips are rad! but Catfish is on another level, if he's around you know you're in for a good time!
Best thing you saw in 2017?
Cam Peake: The official email from UCI to say that BMX Freestyle Park was in the Olympics for TOKYO 2020......best news for us riders and BMX as a whole in my opinion.
Plans for 2018?
Cam Peake: SAME AGAIN and to just keep progressing on my bike
Just want to say a MASSIVE thank you to all my sponsors, my family, my girlfriend and everyone else that supports my riding! If you want to find out more about me then check out my website www.campeakebmx.com or my social media @campeakebmx. Cheers and catch you in 2018.