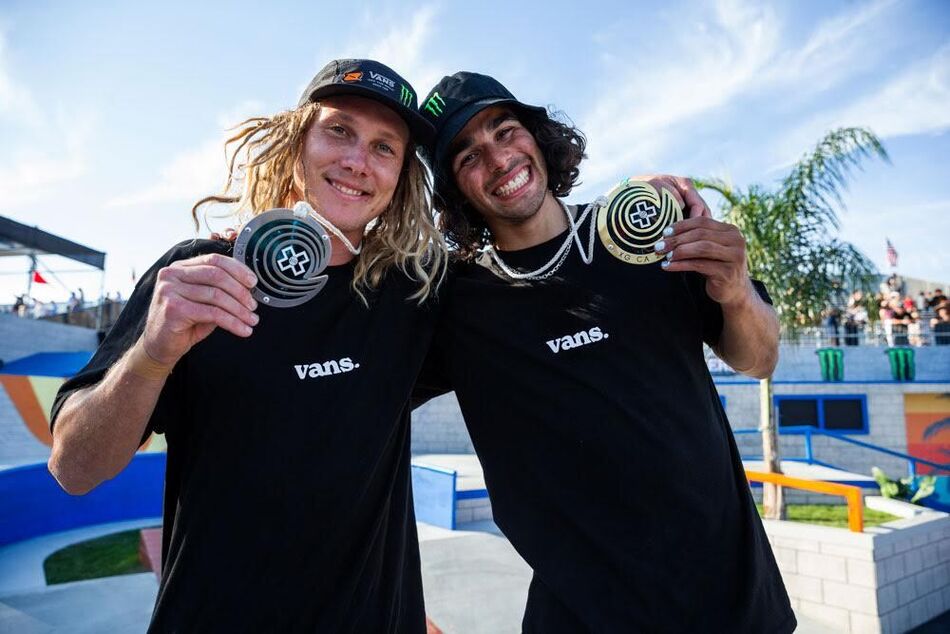 The complex street course challenged riders with a large variety of obstacles, including quarter pipes, rails, banks, and a centerpiece volcano featuring a grind box. Arranged across several levels, the course allowed for gnarly transfers from high to low and vice versa.
Speaking of gnarly transfers, the rider with the perfect bag of tricks for the course turned out to be 28-year-old Kevin Peraza from Tucson, Arizona. Although the renowned BMX Dirt specialist had never earned a medal in the Street discipline, he took home the gold medal with a dominant performance in his very first run.
In his highest-scoring run, Peraza put down Icepick 180 back into wedge, 360 into the quarter, switch toothhanger on the rail, wallride on the front of the bell tower, nosewheelie bar spin the grind box, 180 bar spin the gap, switch tailwhip drop off the stage, 270 tire bonk into the pole (highlight #2) straight into switch feeble soft 180, nose 180 on the picnic table both ways and a massive flair over the volcano for 87.00 points and the gold medal.
"I grew up riding everything. There was never a right way or wrong way to ride BMX. All of my heroes and these amazing riders I got to ride with today have inspired me to flow through what BMX is. It's always been my goal to ride all the disciplines. To walk away not only healthy but with a gold medal, it's a dream," said Peraza upon winning BMX Street gold in Ventura. "My best friend Pat Casey told me, 'Dream big! You can do anything you want!' This one's for him and all the kids out there. There's no wrong way or right way to do it!"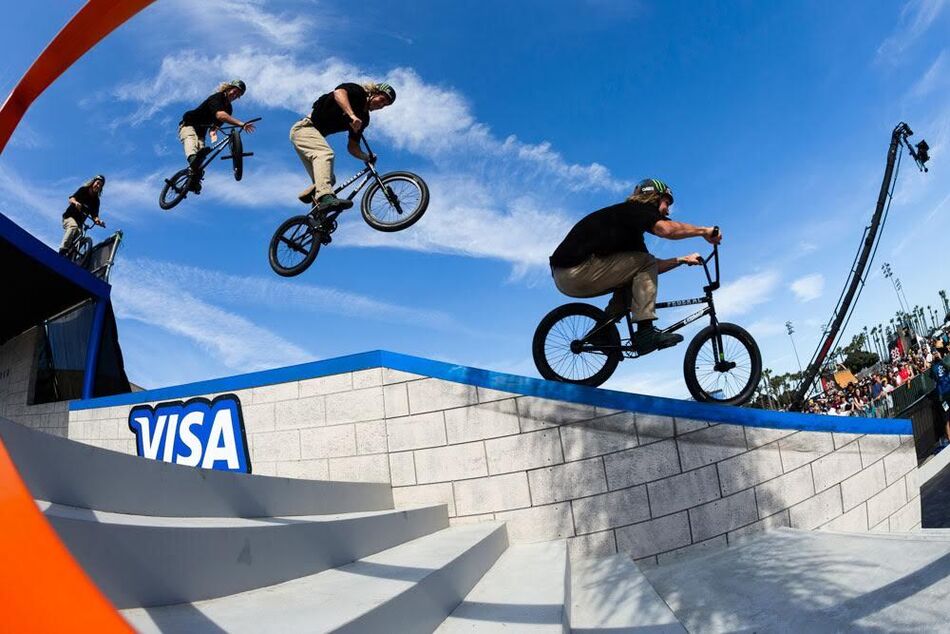 Having earned his career-first BMX Street medal, Peraza now owns six X Games medals (four gold, one silver, and one bronze). He also makes history as the first BMX athlete to claim gold in three disciplines (BMX Park, Street, and Dirt). Talk about a historic day at X Games California!
Also rising to the podium, 27-year-old Boyd Hilder from Queensland, Australia, dropped into the competition as a favorite after earning a surprise gold medal in the discipline at the recent X Games Japan 2023.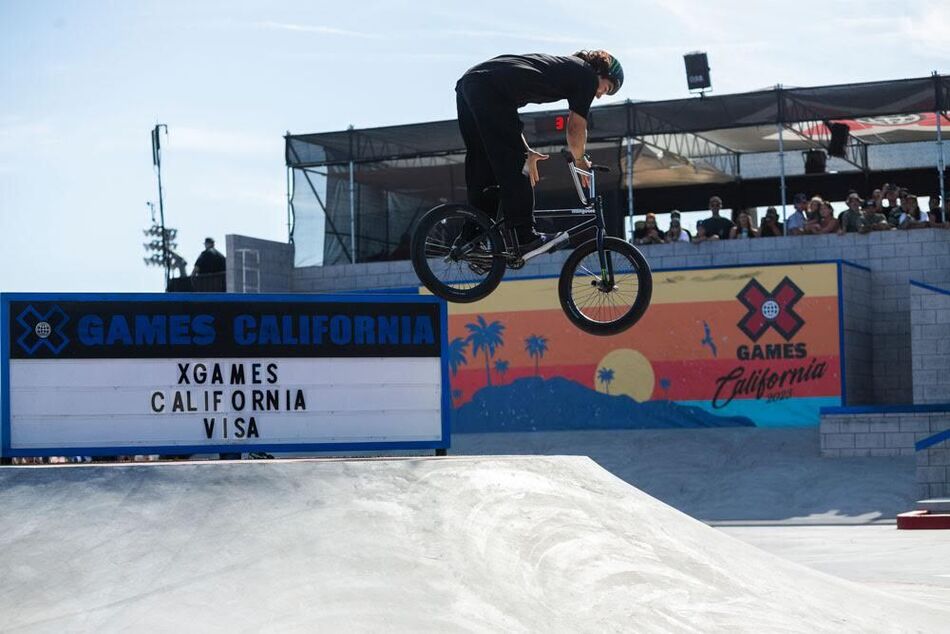 In his second run, Hilder opened with a huge bar spin the roof gap onto the Hubba ledge, 180 fakie up a wedge to half-Cab over curved wall ride, tooth over and back on the fence, feeble to Smith to barspin the wall into bank, and down tooth on quarter below bell tower for 86.33 points and the silver medal.
"It's unreal mate, I thought the first medal was a dream, but now I'm just adding to it. In the second run, I got exactly what I dreamed of doing," said Hilder on taking silver at X Games California 2023. The newly minted Monster Energy team rider also said: "So stoked to be part of the Monster family, it's been a dream of mine for years, and I feel the love!"
Hilder now owns 2 X Games medals (one gold, one silver). The Australian also took first place in the Simple Session 2022 contest in Tallinn, Estonia.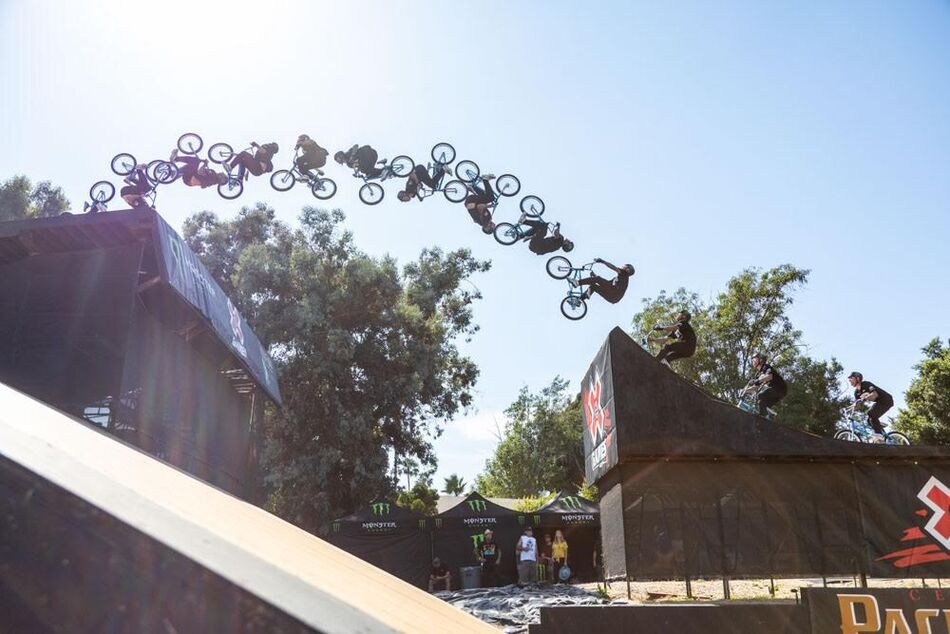 Monster Energy BMX MegaPark: Australia's Jaie Toohey Rises to Podium with Bronze Medal Finish
The Sloanyard facility in Vista also hosted the Monster Energy BMX MegaPark discipline on Monday. Contested for the second time at X Games, the event featured eight of the world's best BMX riders in a 30-minute jam session with winners decided on the best complete run.
Rising all the way to the podium, 32-year-old Jaie Toohey from Lake Munmorah, Australia, put together a perfect run for a strong bronze-medal finish. On his first attempt of the night, Toohey put together a huge double backflip over the gap, tuck no-hander on the tall quarter pipe, nothing bikeflip the second gap, and triple tailwhip the final quarter for 89.33 points. He added a front bikeflip on Run three but could not get a flawless routine, taking home the bronze medal.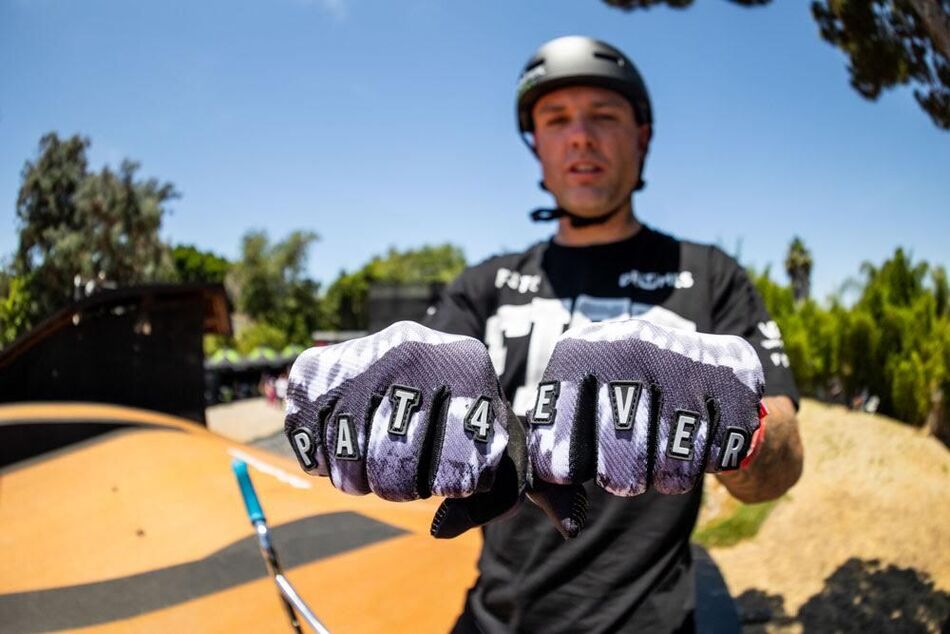 Toohey now owns four X Games medals (two silver, two bronze). Known for landing the world's first backflip triple tail whip, the Australian will also compete in BMX Dirt and BMX Dirt Best Trick at X Games California 2023. Stay tuned!
Don't miss the action from X Games California 2023 on Saturday, with competitions in BMX, Skate, and Moto X disciplines inside Ventura County Fairgrounds & Events Center.
Here's how to watch: ESPN, ESPN2, and ABC will televise a combined 15.5 hours of live X Games California 2023. In addition, @XGames YouTube serves as the premium streaming channel for all X Games events, supplemented by interactive content and a watch-a-long hosted by Jack Mitrani and athlete guests on Twitch.
Visit monsterenergy.com for exclusive updates from X Games California 2023 including photos, videos, and contest results as they happen. Follow Monster Energy on YouTube, Facebook, Instagram, Twitter and TikTok.