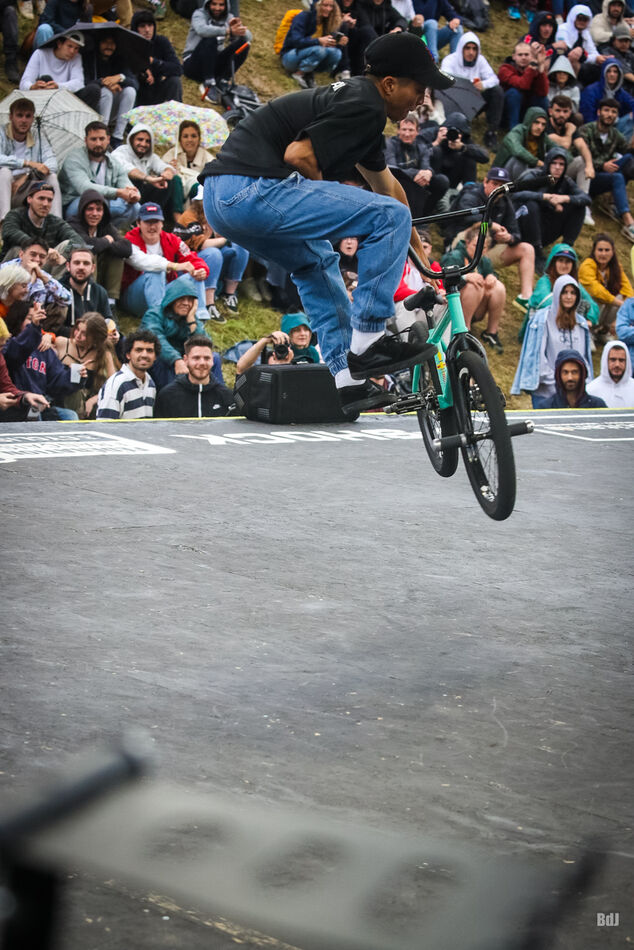 Chilly weather turned the men's UCI BMX Freestyle Park World Cup semi-finals into finals late Saturday morning. 24 riders battled not only to win this flagship event of the season, but also to accumulate points for the FISE World Series, the World Championships, and a potential place at the Olympic Games next year. With so much at stake and such a high level of riders, the show was obviously on the line today on the banks of the Lez!
Divided into 4 groups of six riders, with 2 runs of 60 seconds and the best of two to establish their final score, there were no questions asked today. After 3 stratospheric tricks to start his first run, the American Marcus Christopher fell and took all the pressure on his shoulders when it came to his second and last run of the finals: he hit a huge 720 on the step up and followed it up with a 900 flair, stayed on the pedals until the end this time, and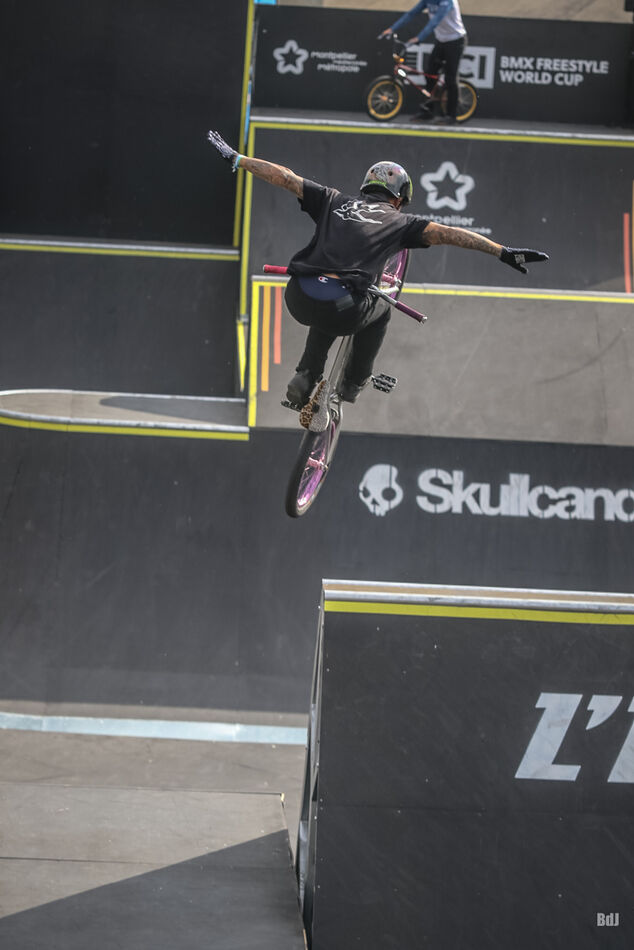 boosted by the pressure, took the third place with 90 points!
The final duel was between the Frenchman Anthony Jeanjean and the Australian Logan Martin. The public amassed on the banks of the Lez, was blown away at each of the 2 passages of the local boy. Big amplitude, beautiful control, and huge tricks like his 720 on the step down at the beginning, or a 360 triple whip while going up the step up, he gives everything on his second run to dislodge the Australian and gets a score of 91,80 points. Enough to deserve a standing ovation from the public, but today, the experience of the Olympic champion will make the difference again. 92 points on a first run in safety mode, the machine accelerates on the second run with a triple whip on the table and incredible transfers all along. The verdict: 94.20 points, an impeccable smile and an unquestionable victory for the Australian!
Words: FISE
Pics: FATBMX