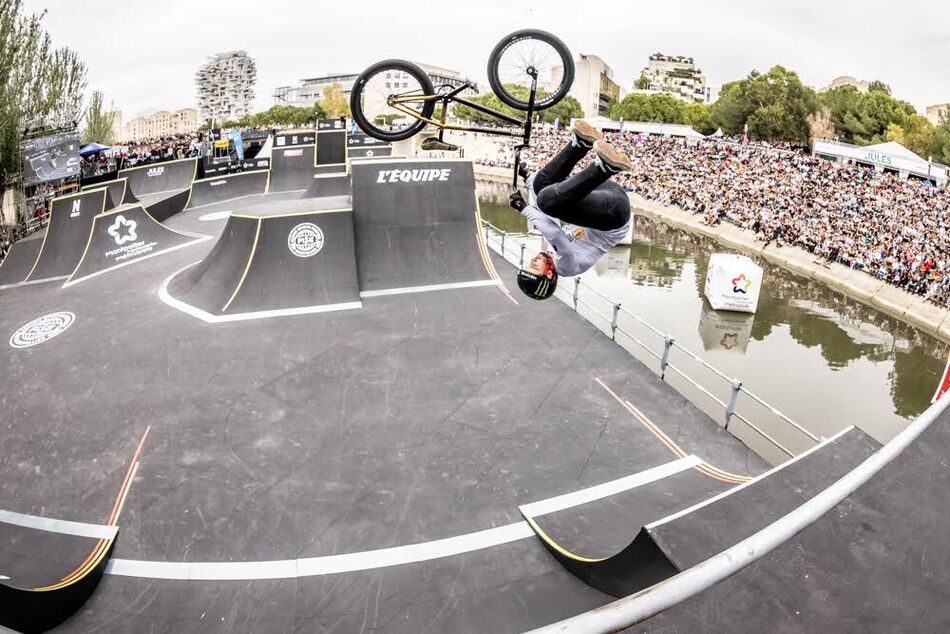 Monster Energy's Jeanjean dropped into the competition as a strong contender after recently finishing the BMX World Championships in third place. Facing heat from Australia's Logan Martin, Jeanjean unleashed a perfect run cheered on by the vibrant hometown crowd.
On his second run, Jeanjean put together huge tricks such as a huge 720 over the spine, triple tailwhip transfer, no-hander on the quarterpipe, barspin to no-hander transfer, flair over the channel, massive double tailwhip transfer, and 360 triple whip on the step-up. The judges awarded the crowd favorite a score of 91.80 points for a strong second-place finish.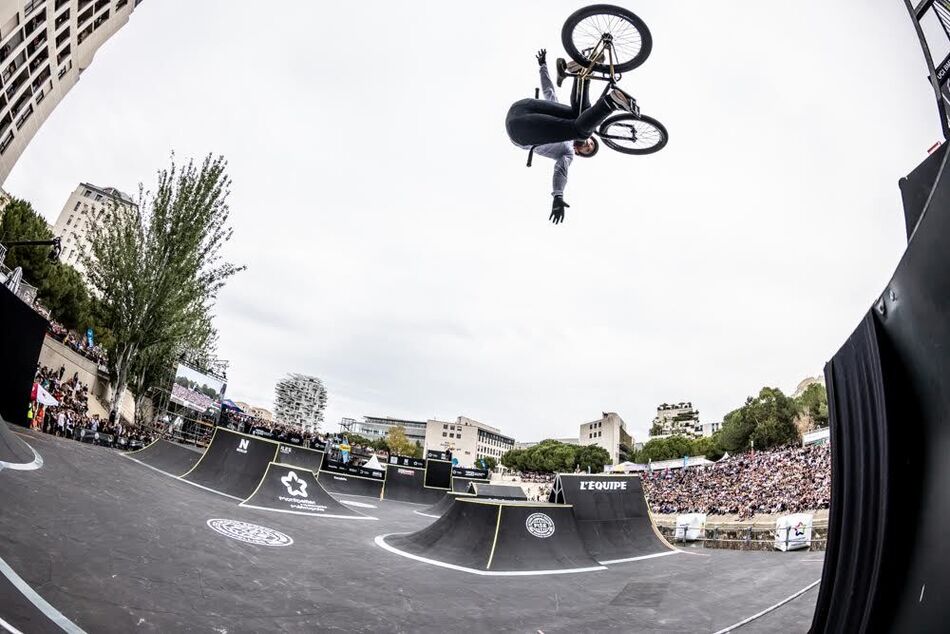 Jeanjean started riding BMX in Montpellier at the young age of 10 and has evolved into one of the most competitive riders on the circuit: He is a three-time BMX European Champion and also won the French national BMX Championships four times. In 2021, he represented France in the Tokyo Olympics.
Sunday's BMX Park Best Trick contest was the time to shine for 28-year-old Kevin Peraza from Tucson, Arizona. After finishing the BMX Park competition outside a podium spot, the five-time X Games medalist saved the best for last.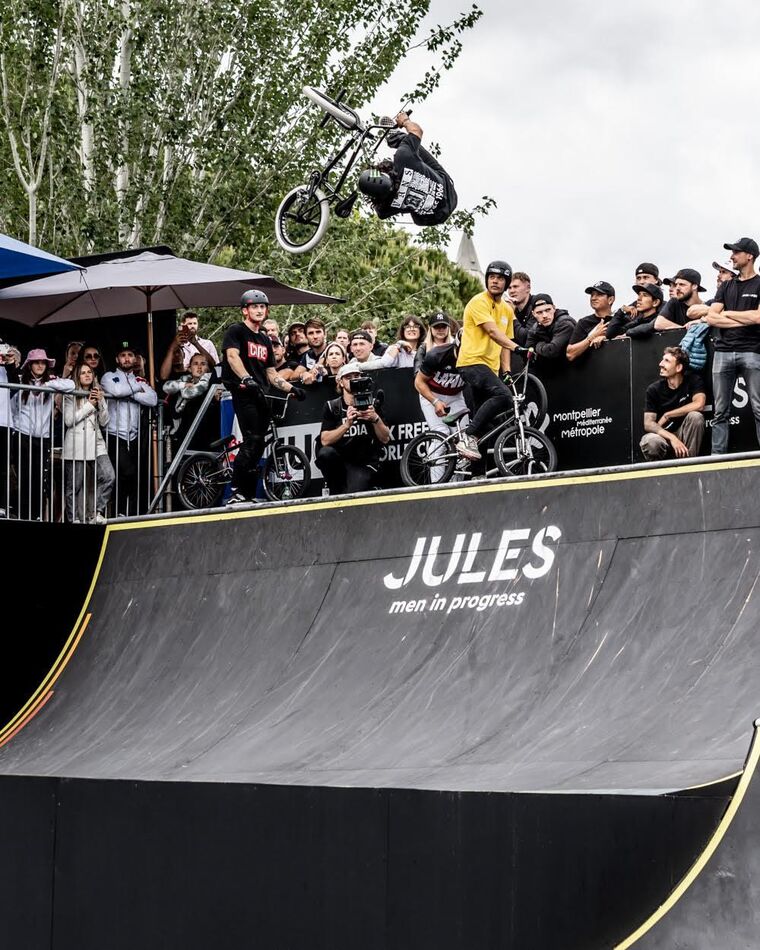 In front of a hyped crowd, Peraza unleashed an absolute beast of a trick: Hitting the massive centerpiece kicker at full speed, Peraza sent a sideways spinning 540 aerial to fakie all the way over the obstacle and into a perfect landing on flat. The crowd went wild, and the judges awarded Peraza second place in the highly competitive field.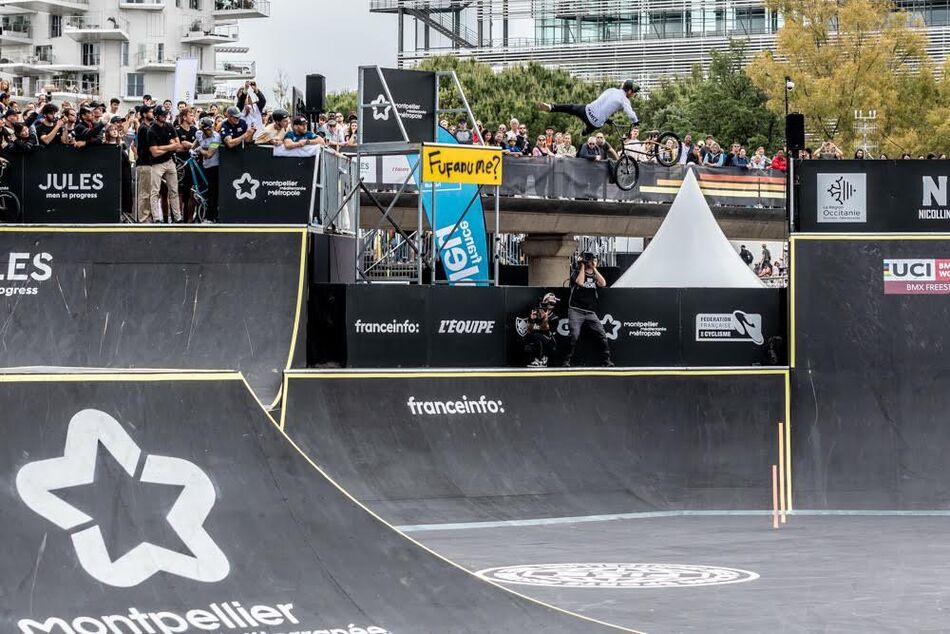 By Monster Energy