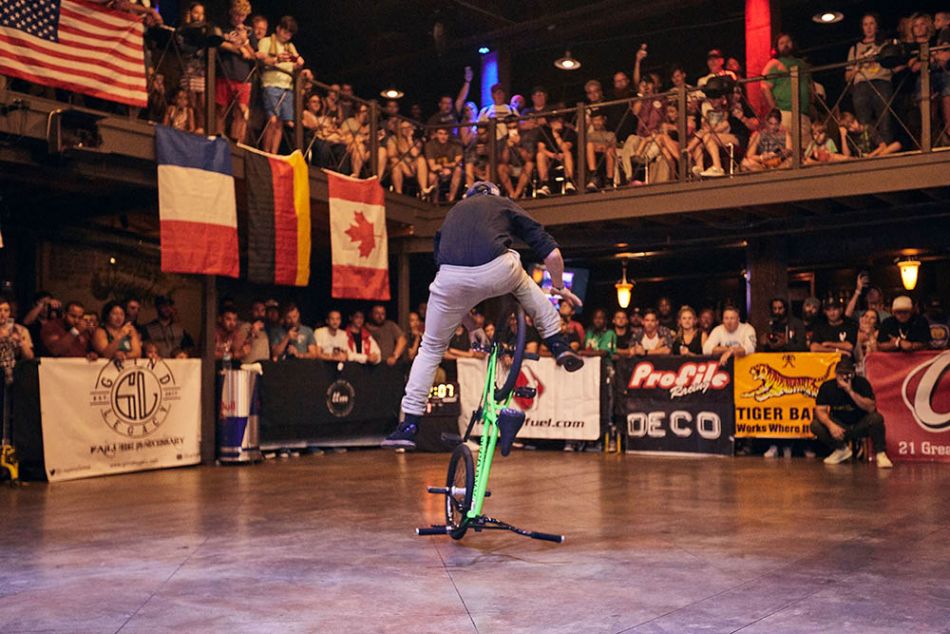 his bike in New Orleans since he was 12 years old, and has made a tremendous impact on the local BMX scene. He looks forward to Voodoo Jam year after year. "There's lots of other contests, huge purses, crazy titles and all that, but those same guys vying for those World Championships are here tonight trying to win just for the respect and to feel the energy of the crowd." Terry felt the energy by making the Finals and finishing 8th overall.
France's Matthias Dandois is one of those riders in the mix for every world title, and on Saturday he stood out among his peers and won Voodoo Jam 2019. The Frenchman is a dominant force in flatland, racking up a variety of accolades and championships over the years. Voodoo Jam holds a special place in his heart though, and he showed it Saturday night when he addressed the crowd.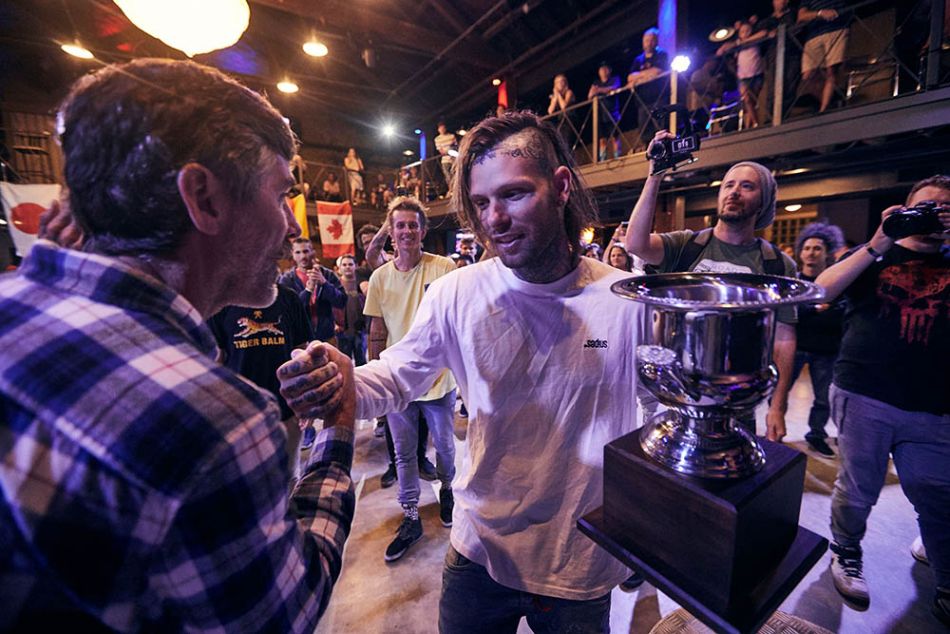 "I grew up with Voodoo Jam. It was the first pro win I ever had in 2007. I feel like I grew up with you all and wouldn't be here without you guys. Thank you so much!"
The 2019 NORA Cup, an award given to the flatland rider of the year and voted on by the riders themselves, was also given out at this year's Voodoo Jam. Czech's Dominik Nekolny took home the trophy and was almost left speechless.
"I'm so happy. To be honest, winning this is one of my dreams. So I can say one of my dreams just came true."
Voodoo Jam once again proved why it's a can't miss event year after year for BMX fans in New Orleans.

Pics: Red Bull Content Pool/Robby Klein