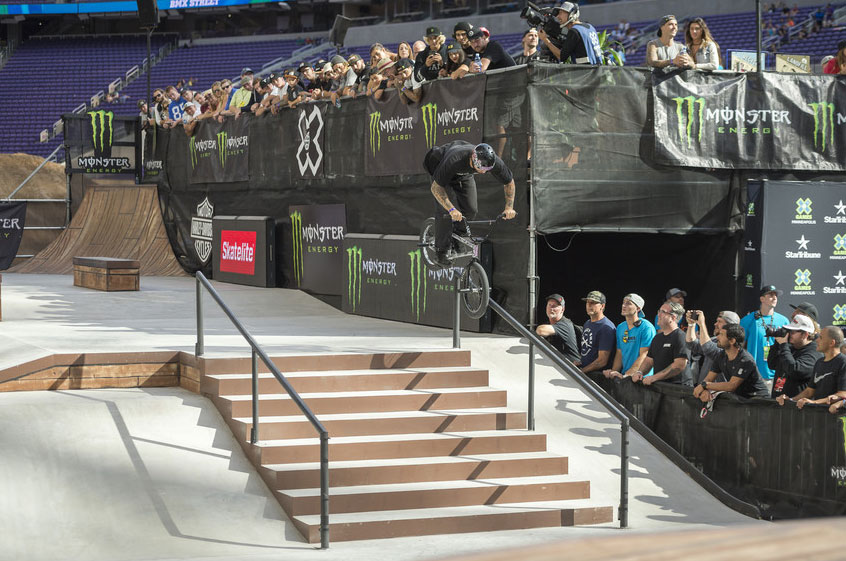 succession of tricks including an opposite tail whip followed by another huge tail whip over the Viking ship before finishing with a double truck diver up the hip, scoring a 89.33 on his first run. Devon Smillie meanwhile put in a valiant effort bringing out technical tricks like a cab 540 out of a double peg grind to 180 earning the 28-year-old his first silver with a score of 87.00. Rounding out the podium was Italy's Simone Baracco who grabbed a bronze with a score of 85.66.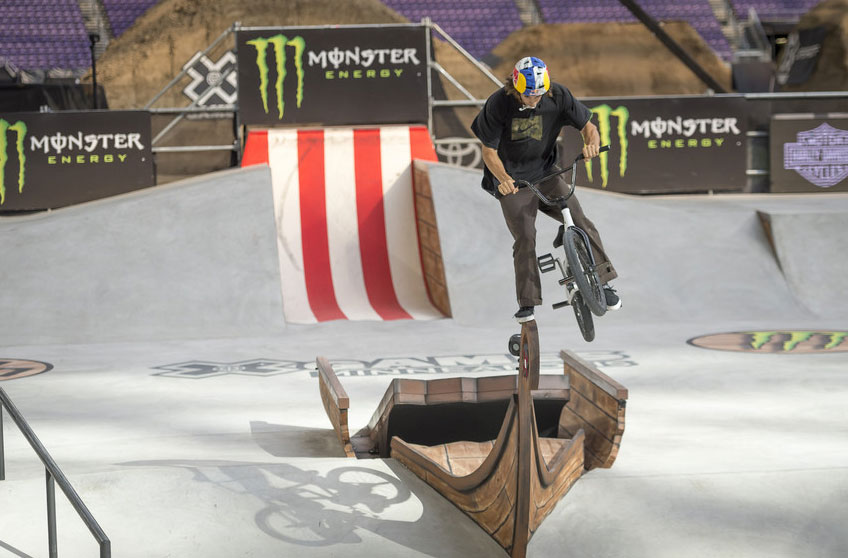 As the sun began to set, the men took to the Big Air ramp for The Real Cost BMX Big Air Final. Taking the gold was California's James Foster, who after two tough falls sent the crown into a frenzy with his winning run which consisted of a backflip triple whip followed by a 17-foot 10-inch bar spin downside triple tailwhip on the 27-foot quarterpipe. This run scored 94.33, enough to beat BMX Vert gold medalist Vince Byron's final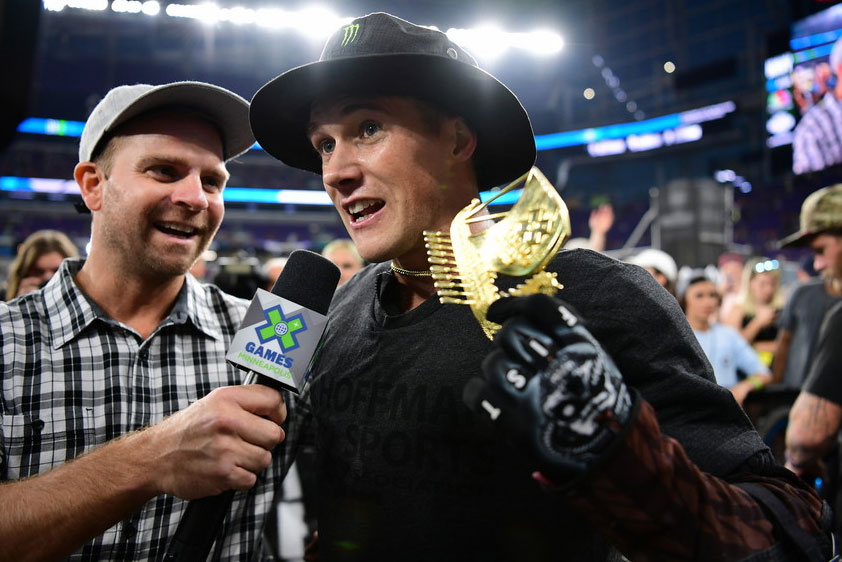 run score of 92.33. Kurtis Downs took third with an 88.33. This was Foster's first gold in the discipline, previously taking bronze in his two prior attempts.
With adrenaline still high, crowd's then moved outside to the Commons stage to enjoy indie rockers A Day to Remember play a blistering set to end the action filled day.
Action continues on Saturday with the weekend's busiest day of competition including finals for the Toyota Men's BMX Park, Lifeproof Moto X Step Up, Women's Skateboard Park, Moto X Best Whip, Monster Energy Moto X Best Trick, and finally, the Monster Energy Men's Skateboard Street competition.