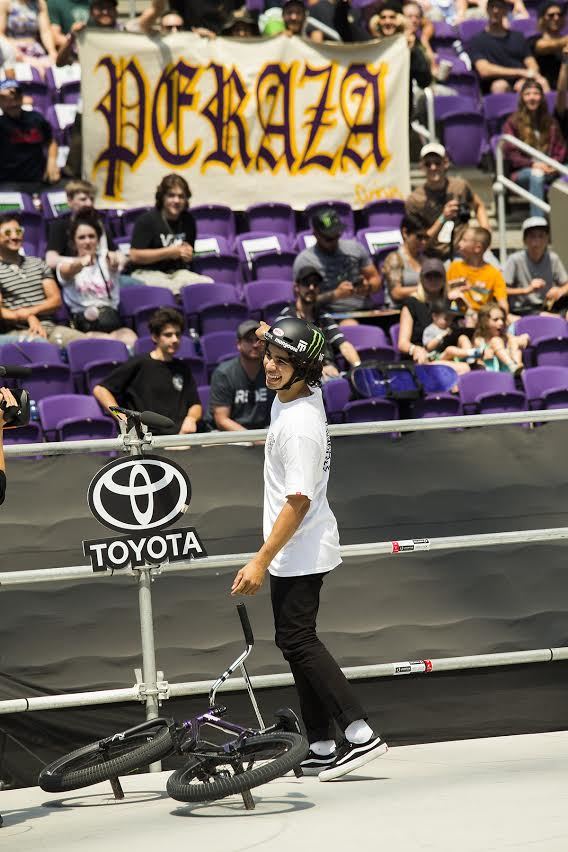 course. Scoring a 81.66 on his first go, the Tucson native sat in the middle of the pack before his second run.
"It's always a little nerve-wracking going into your first run," said Peraza. "Especially up against all of these heavy hitters."
What Peraza failed to mention is that today he was the heaviest hitter of them all.
In his second and winning run his onslaught of tricks read like a wish list for any professional BMX rider. Beginning with a massive 360 whip to table top, admittedly one of his favorite tricks, he landed and sent it around the pocket into another 360 downside tail-whip, this time in opposite direction. He continued to pump though the course picking up speed and floating though the transitions with signature airs like a superman seat grab Indian air and smooth style before breaking out some of his tech street tricks at the end of his run like a nose manual to 360 on top of the quarterpipe and a 180 nose bonk bar spin to half cab tailwhip back into the bowl.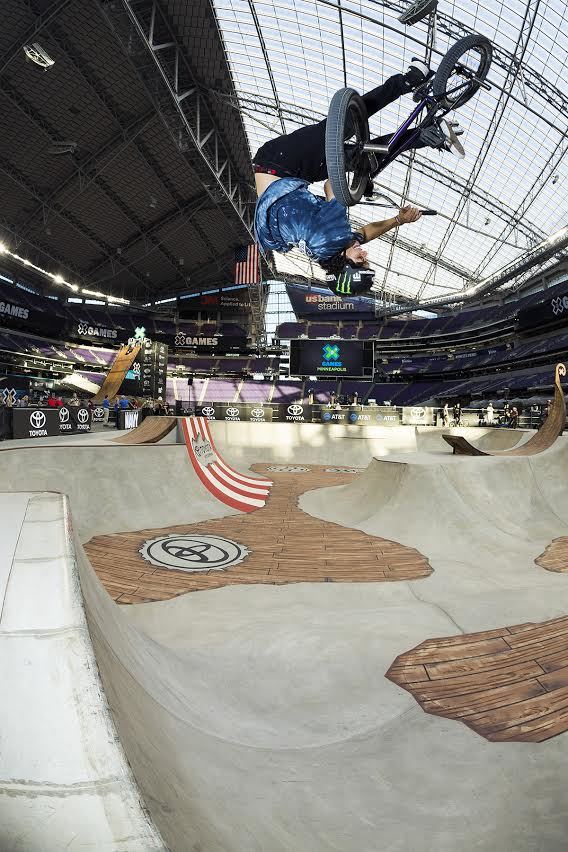 "On that second run I felt good, my bike felt good and I don't know… I just did me," said Peraza. "You know I have never done better than 7th in a park comp, so to come here and pull this off – I'm speechless!"
Awarded a 90.33 he held off the competition for the last round winning the event by a full three points.
"For me, the most important thing is that we all had fun out here and that no one got hurt," said Peraza. "This is what it's all about — coming together at events like this and supporting each other."
This win comes after Peraza took his first X Games gold last year in BMX Dirt, a competition he is set to compete in again on Sunday.
ESPN and ABC will televise a combined 18.5 hours of live X Games Minneapolis 2017 coverage, which will also be accessible via the ESPN App to viewers who receive their video subscription from an affiliated provider.