known as Vans' Duracap technology, adds unrivaled durability and prolongs the life of the shoe.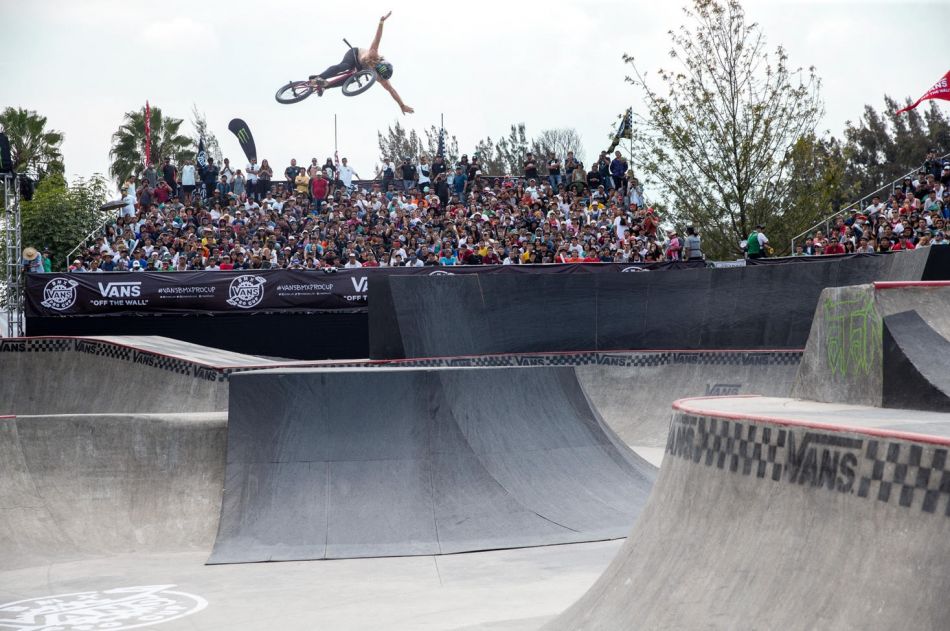 Inspired by a hand-drawn graphic of WWII bomber plane nose art, Larry's signature LS tee and snapback hat were designed side-by-side the Old Skool Pro BMX with a lightning bolt icon meant to embody the rider's motto: "Live Fast, Land Flat."
A Corona, California native, Larry has been leading the way in progression since he started riding more than a decade ago at 13 years old, and shows no sign of letting up. His powerful riding and deep bag of tricks translates across the board: from a crazy ground game – including bunny hop 180 whips, overclick'd bunny hop turndown, and even a triple whip or 360 whip-o-fakie — to his ability to air higher than anyone else. This has allowed him (no pun intended) to stand above the rest.
To put it into perspective, Larry has won every high air event at every Vans BMX Pro Cup—he is literally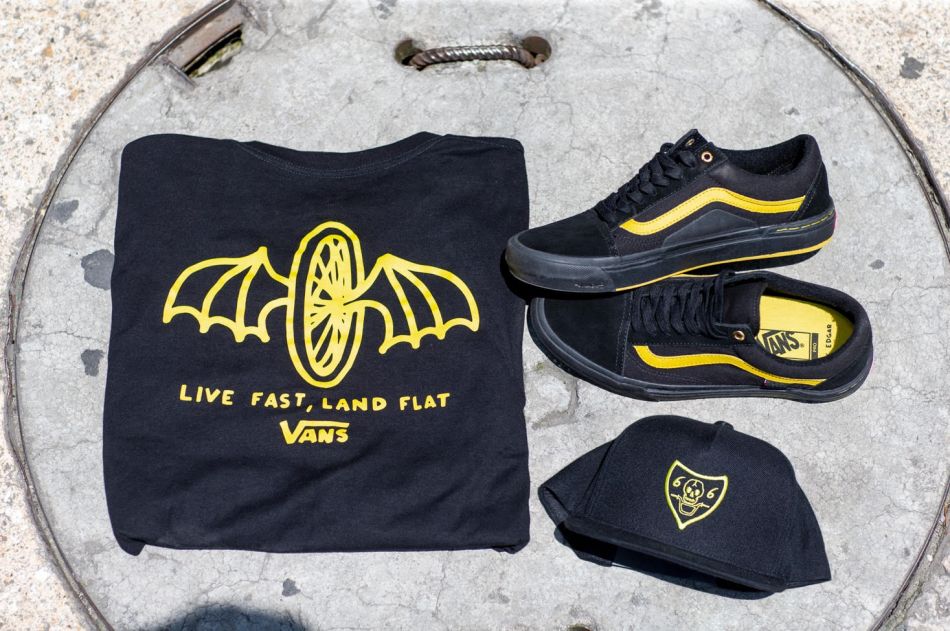 untouchable. He's secured the Pro Cup overall champion title not once, but twice, and has a NORA Cup for Reader's Choice Rider of The Year.
Larry knows the value and importance of a shoe that can perform under gnarly conditions, and still look good. Live fast, land flat. That's all there is to it.
The Larry Edgar Old Skool Pro BMX and signature apparel collection is available now at select Vans' retailers and online at vans.com/bmx.