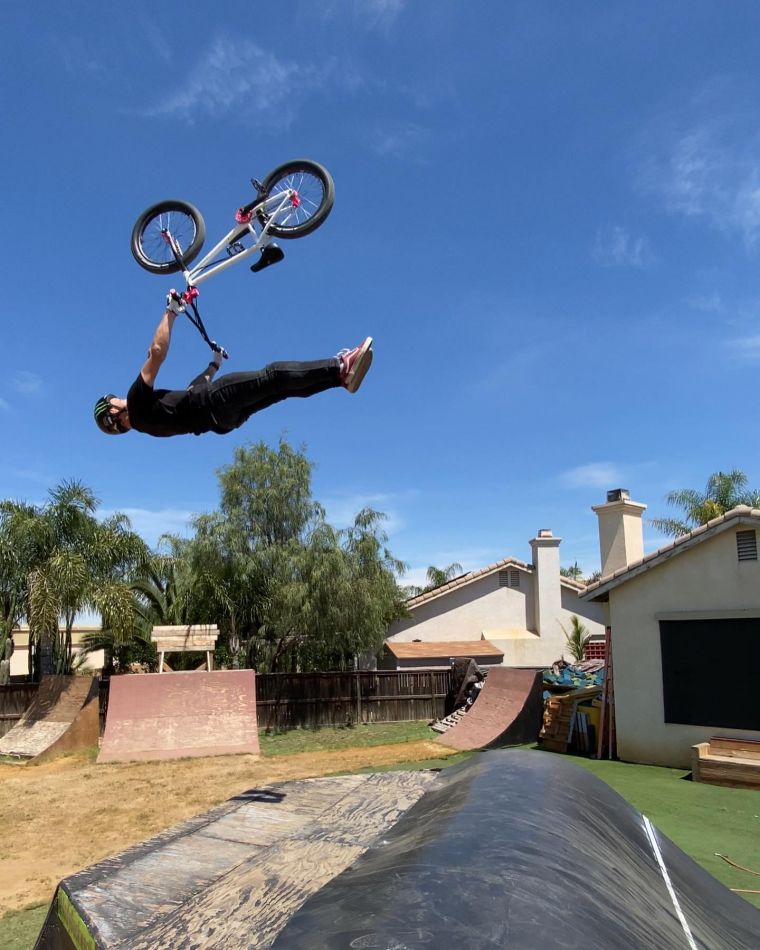 Andy Buckworth: My ramp is made of plywood and it has a layer of skate lite.

Who helped with the design of the new stuff?
Andy Buckworth: As of now the ramp is still the same as it was when Barry Nobles and Caroline Buchanan lived here apart from replacing the spine with a more user friendly spine.

How long did it take to build the ramps you've added and who offered help to put it together?
Andy Buckworth: It only took a week or two in between rain showers for Randy Lawrence and I to build the new spine.

Who comes over on the regular to ride the ramp with you?
Andy Buckworth: Lately I've been getting sessions with Shane Davies, Daniel Sandoval and Jeremy Malott.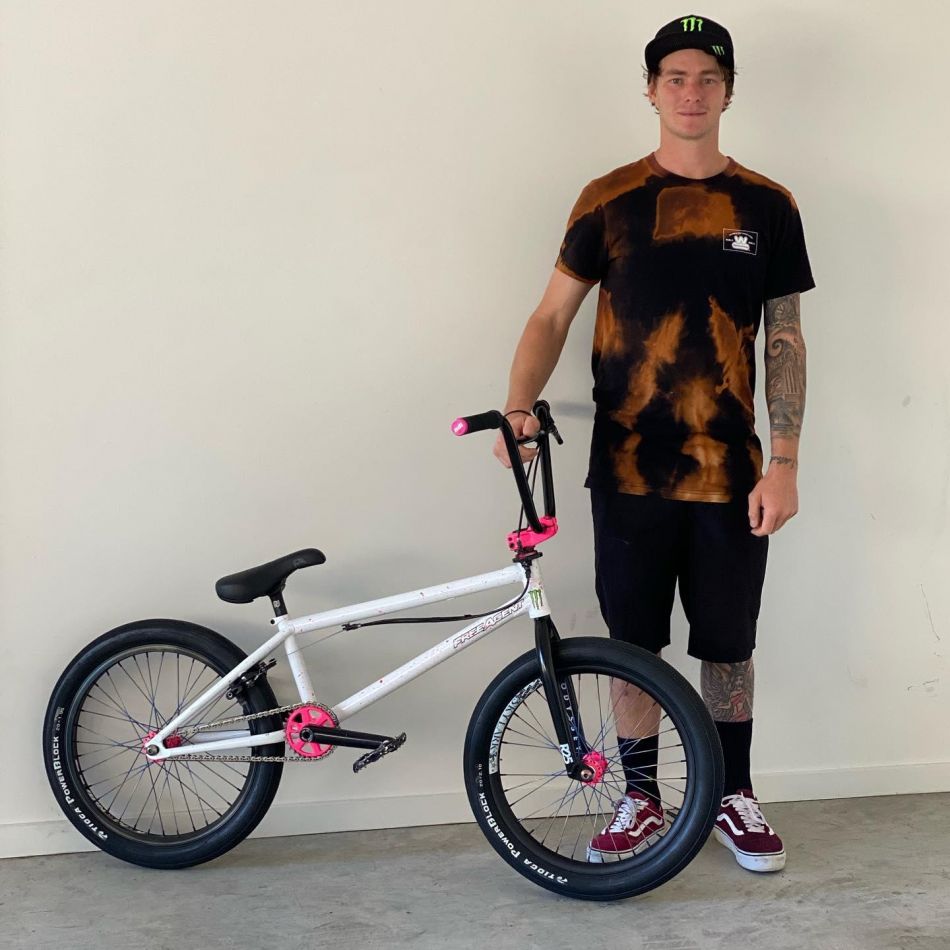 If you need something re-built or moved, who are you gonna call?
Andy Buckworth: I've been in discussions with Anthony Napolitan about building some new things in the yard. I'm making the yard more like a skate park.

How fortunate do you feel to have access to the ramp whenever you feel like riding in these times?
Andy Buckworth: Especially in this time where restrictions are high and skate parks are closed I couldn't think of a better situation than having a backyard set up to flow around every day.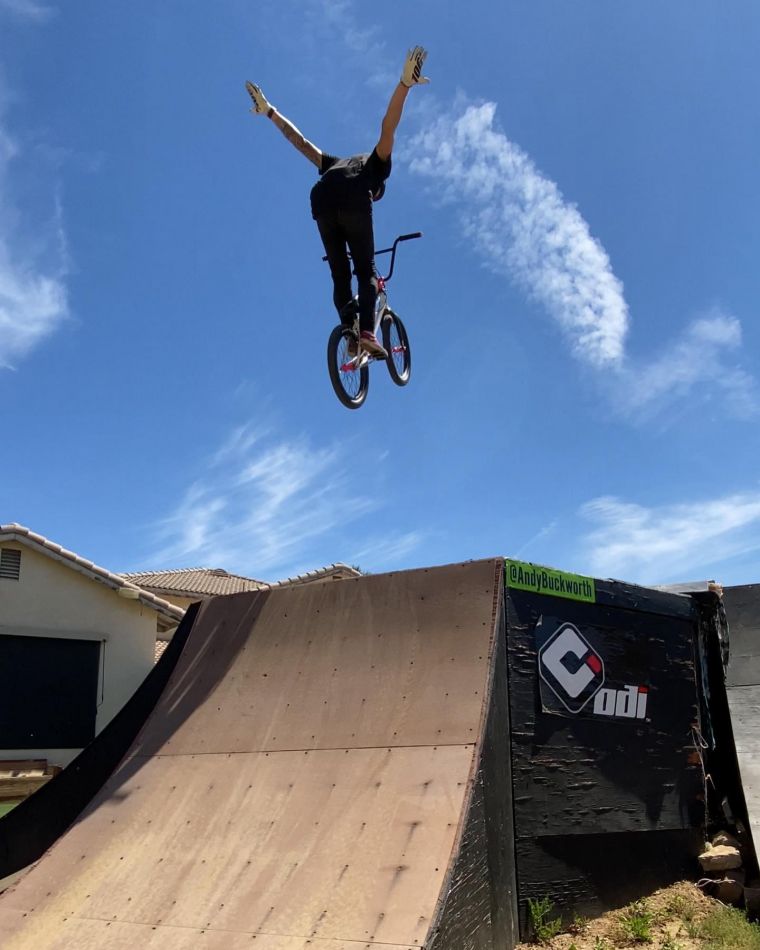 Are the surrounding public parks still closed off?
Andy Buckworth: At the moment yes. Public skate parks are closed but there are rumors of them opening back up soon.

Are there any plans for further ramp expansions?
Andy Buckworth: Yes I've been in discussions with Anthony Napolitan about changing things up in the yard.

Are the neighbours cool with the ramps?
Andy Buckworth: Yeah I've been super lucky with my neighbors. Our community is built up with a lot of action sports people past and present.

Thanks to: Barry Nobles, Monster energy, Wienerschnizel, ODI BMX, Vans, Ethika, One day wraps, Ride 100%.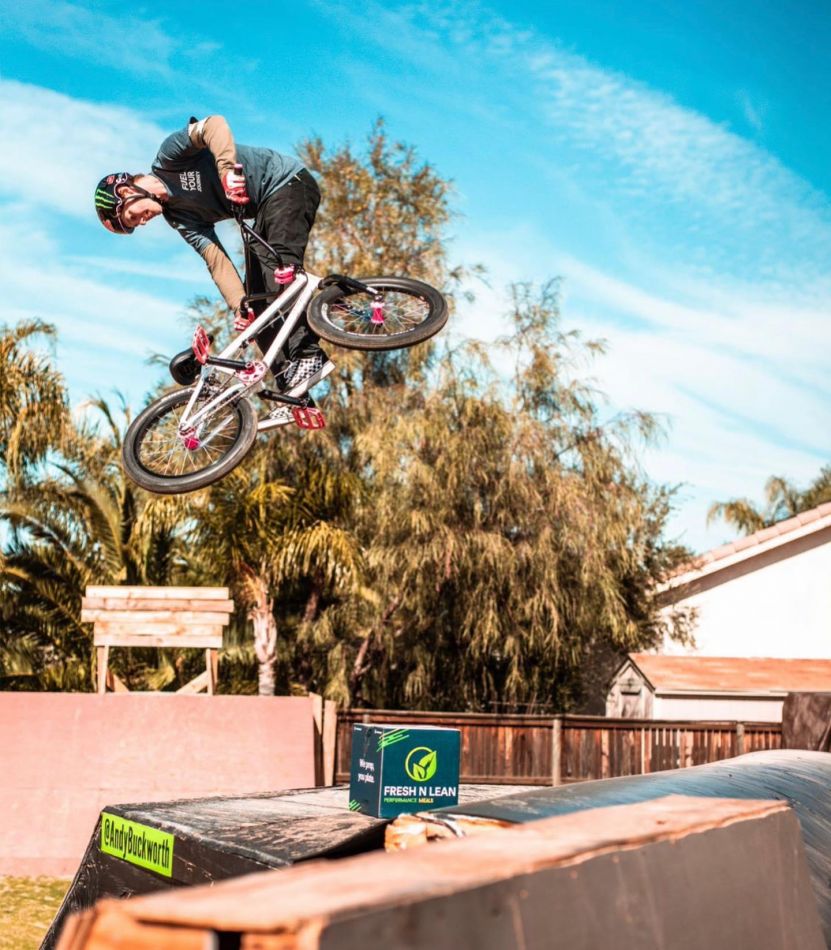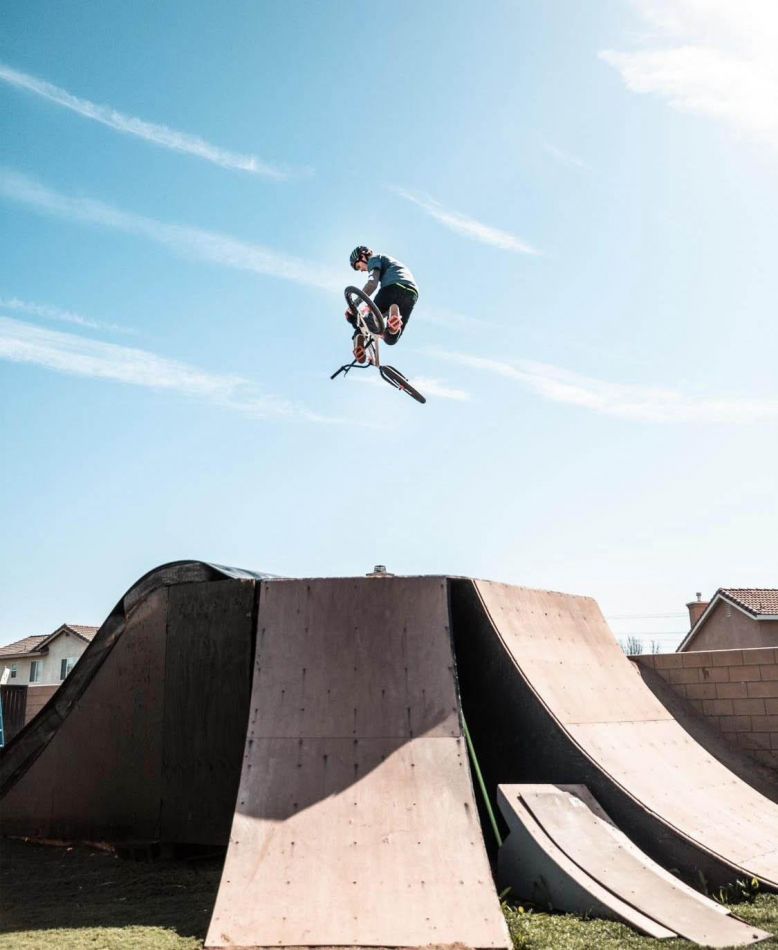 Pics by Andy Buckworth