When the Gate slammed, Connor would take the lead and the win, with Joris just behind slightly, finishing 3rd. This would put both Chase riders into the main event and a shot at the title.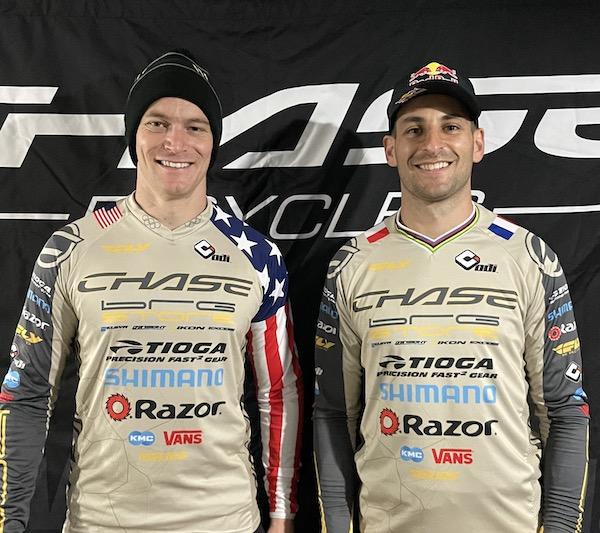 With 3 Main events to race to determine the winner, it would be consistency that would help secure the overall victory. USA BMX puts on a great show on the lead up to the main event and the area was rocking come time for the AA Pros to race. When the 1st main event ran, Connor was just out of the lead and would finish in 2nd place. Joris had a slight bobble that held him back to 5th. In the 2nd main event, Connor took the early lead and never gave it up taking the win, with Joris just behind in 2nd. The 3rd main would determine the overall winner and Champion for 2020. Connor had low points, but anything could happen. Well that would be if Connor didn't once again blast the competition when the gate dropped. But unfortunately for them, he did just that, taking the win and securing the overall #1 Pro title for 2020! This would be Connor's 3rd USA BMX #1 Pro title, as well as taking the #1 plate in back to back years. This adds, to his 2020 UCI BMX SX World Cup title and the 2020 USA Cycling National Championship! Joris would finish up 2nd overall for the night and year. Another 1-2 for the Chase BMX Pro team and another #1 title.
For the Chase BMX Brand, this marks our 10th year racing the USA BMX Circuit and the 10th consecutive year that Connor or Joris have been on the podium. It's also the 6th year in a row for Connor or Joris to be the USA BMX #1 Pro, a record for one team to dominate the USA BMX AA Pro title!
Chase BMX is proud to be partnered with and supported by some of the best companies in BMX : Tioga, FLY Racing, Shimano, Razor, Vans, ODI, KMC, Pro Tracks, ONYX, Elevn, Insight, IKON Rims, Excess, Custom Racing, and BRGstore.com