-Active Cooling System: Maximizes airflow with a staggering 25 ventilation ports.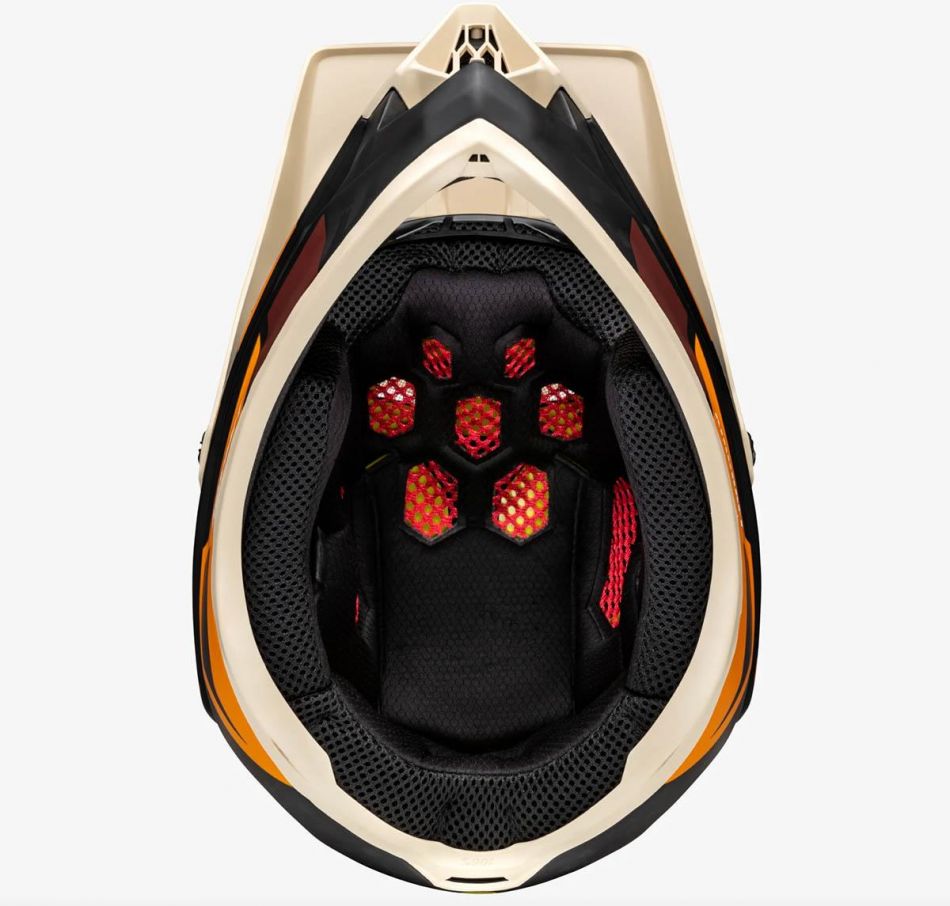 -MIPS integrated rotational protective system.
-Antimicrobial, washable and replaceable comfort liner, cheek pads and chin strap cover
-Emergency Release Cheek Pads: For quick, safe removal.
-Integrated Compartment: Accepts inflatable emergency release systems.
-Compatible: With most popular neck brace systems.
-Titanium D-Ring buckle: Provides a secure fit while saving weight.
-Perfect Fit: Engineered with 2 Shell sizes and 3 EPS Sizes and 4 Cheek pad options
-Adjustable Visor: With machined lightweight aluminum screws.
-Durable helmet case: With integrated goggle pocket included.