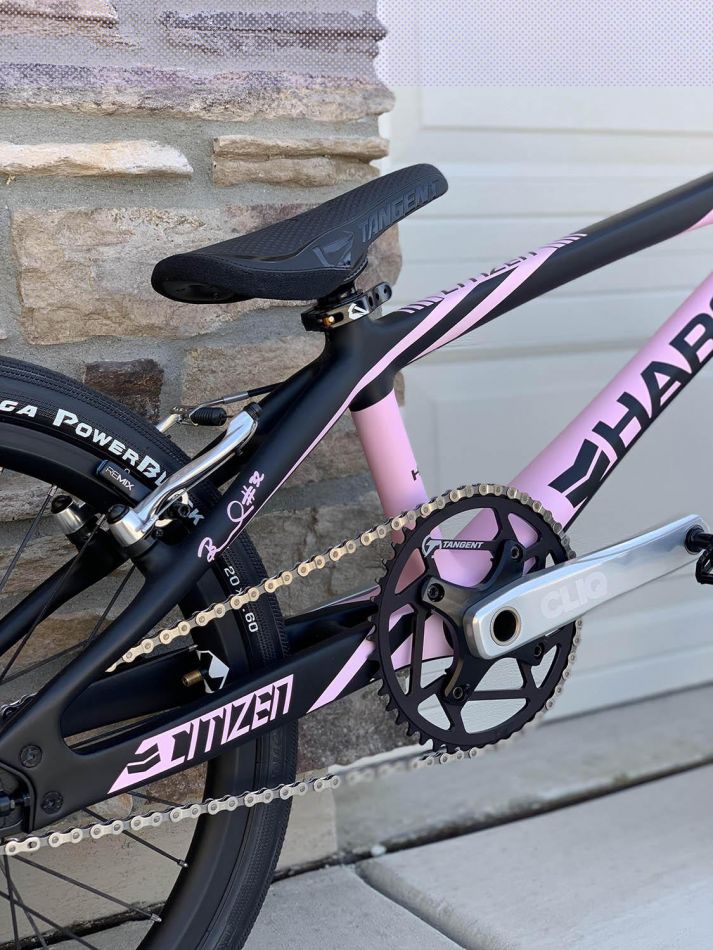 or some trails?
Brooke Crain: I do. I actually prefer riding with flats. My sessions always seem to be more fun when I throw a pair of flats on my bike.
Do you run a soft comfortable seat on your after race/cooling down tall seatpost?
Brooke Crain: Soft. Tangent products always has the goods on seats, or any other part you're in need of.
When's the disc brake coming?
Brooke Crain: .. not sure about that one.
Do you wish frame/bar/stem-pads made a comeback?
Brooke Crain: No thank you.
Do you have something customized to make your bike more personal and perfect for you?
Brooke Crain: Other than the color, no. I run the pro 20.5 top tube Haro carbon Citizen frame.
Usual tire pressure?
Brooke Crain: 95.. if I remember to check them lol.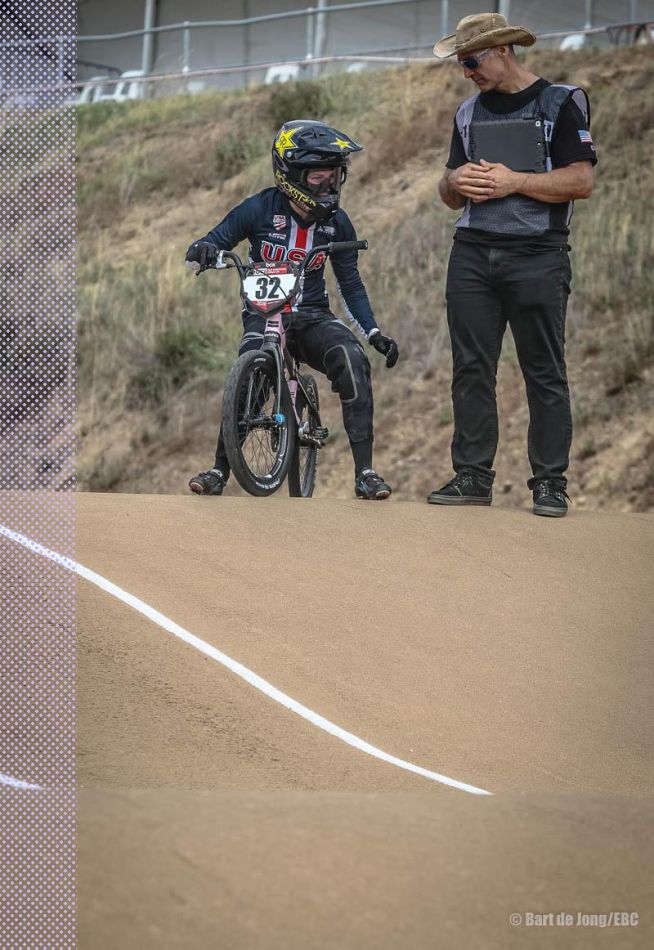 What's a bike part you change on the regular?
Brooke Crain: Tubes.
Do you clean the bike after a rainy session if you know the next session is in the rain as well?
Brooke Crain: Yup. Always been particular about my bike.
Please take us through your parts list:
Frame - Haro carbon Citizen pro
Fork - Avian Versus carbon forks
Bars - Tangent size 8
Grips - ODI cross trainers
Stem - Tangent size 48
Headset - Cliq
Brake lever - Shimano DXR
Brake - Shimano DXR
Cranks - Cliq 172.5
Pedals - HT T1SX
Sprocket - Tangent 45
BB - Cliq
Chain - Sram 9 speed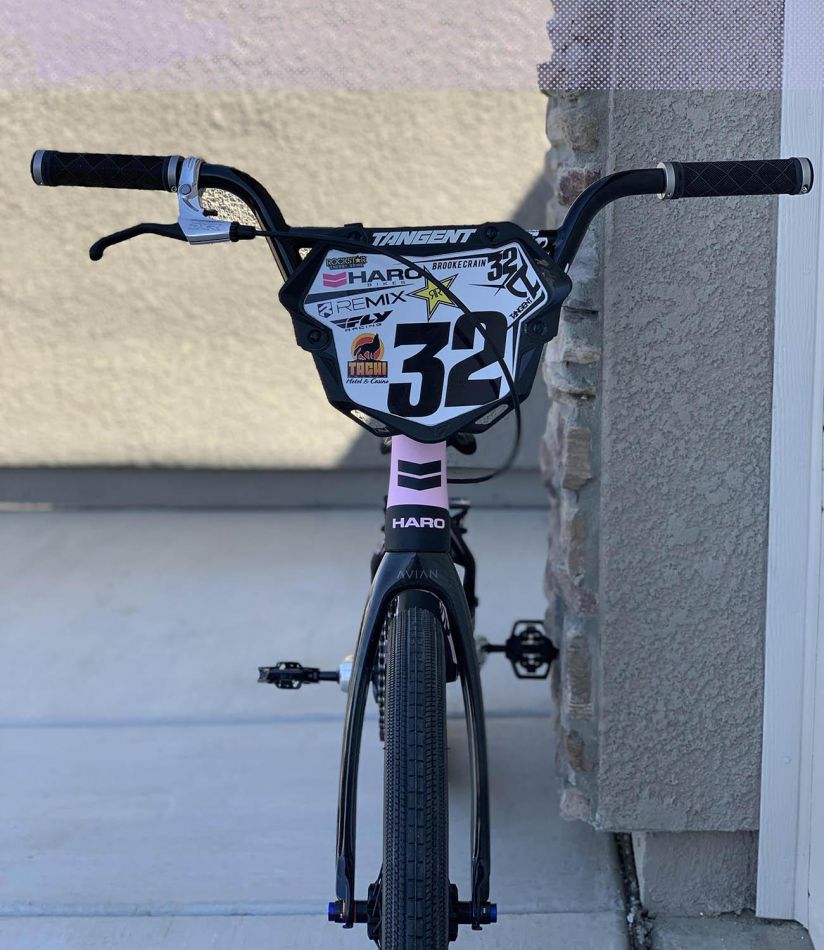 Seat - Tangent
Seatpost - Tangent
Seatpost clamp - Tangent
Front hub - Remix
Rear hub - Remix
Front rim - Remix
Rear rim - Remix
Spokes - Remix
Tires - Tioga
Chain tensioners - Tangent
Number plate - Tangent

Weight - Around 16.5 pounds

Thanks to: Haro, Rockstar, Tangent, Remix, HT, ODI, my dad for building my bikes and working on them for 20 years (& TJ Johnson) and now Rachel for taking that over for me and anyone else that has helped
me through my racing journey. Appreciate you all.