outs. As it stands now Rock Hill is the Target late September.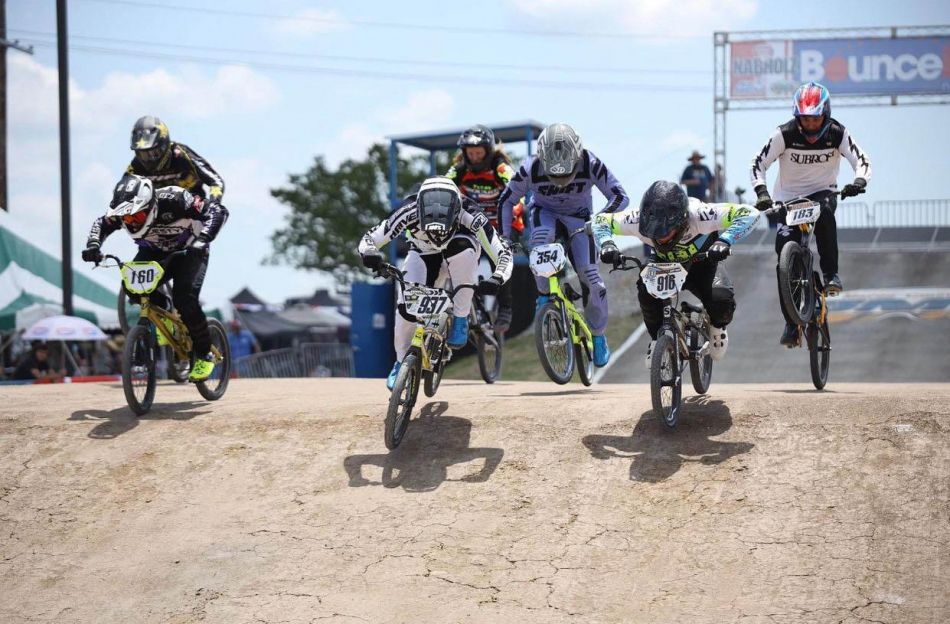 You've been competing on top level for many years now. Is it time to pass on the knowledge to the next generation?
Jeff Upshaw: I am by no means done racing Elite. I still have the health work ethic and goals that I want to fulfill while leading my Driven Cycling Academy team to success. I take pride in being an Active coach. If I can do it, it allows me to lead those around me to be able to do it as well.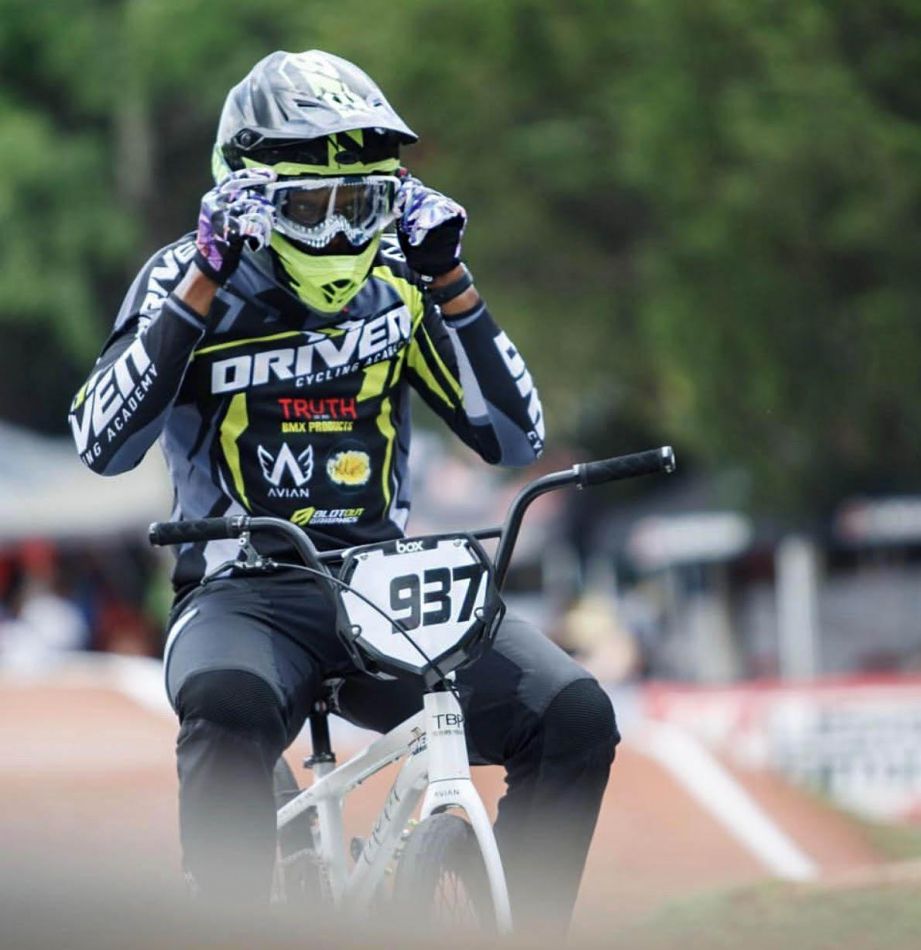 You are one skillful rider. Do you prefer technical tracks over tracks that only need power?
Jeff Upshaw: Technical tracks are always fun and seem to suit my laid back riding style. I also enjoy a good drag strip from time to time as well.
Big hill or regular starting hill?
Jeff Upshaw: I like both, very unique in their own way.
Tell us a bit more about your Driven Cycling academy?
Jeff Upshaw: Driven Cycling Academy (DCA) is my baby. It's a program where riders can gain the knowledge needed to progress in the sport. With very minimal information for riders available in BMX, I have started this academy to help those take their ability to the next level. From fairly new to the sport riders, to those who have been around for years. I have two programs under the Driven brand. Factory and Devo.
Both programs are ran by me, we spend a couple of days a week together working on polishing the riders' strengths and building up the weaknesses. Riders around the globe are welcome to try out for the program.
Is it BMX only?
Jeff Upshaw: Yes, I am 100% committed to BMX. I am an elite racer, Coach and ambassador for the brands who support me.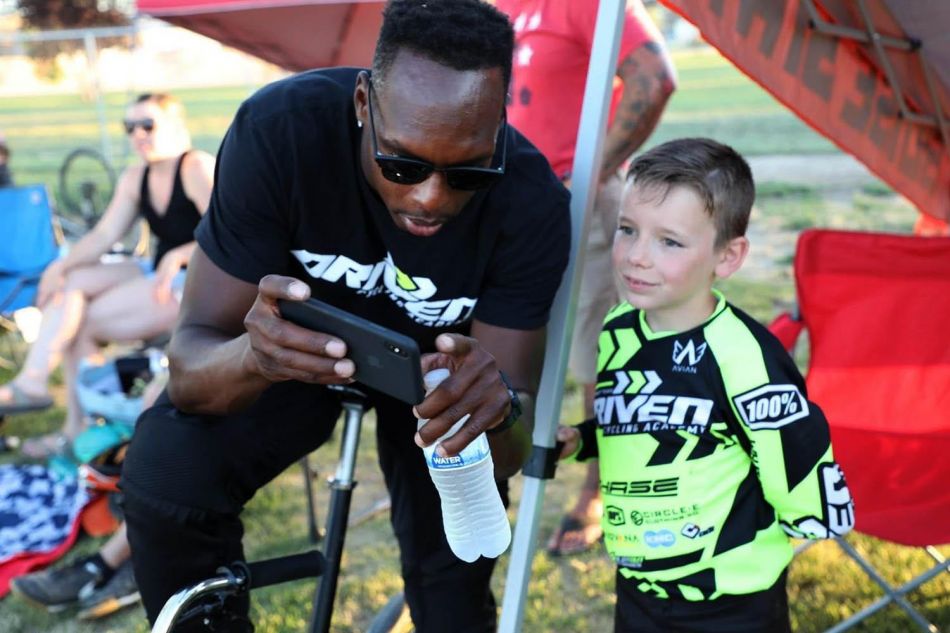 What made you choose a "Euro-style" van for the academy?
Jeff Upshaw: I contemplated what I wanted for myself for a while. Do I get something stylish for an everyday driver? Or do I focus on building my program with DCA? I chose to focus on my program. With DCA being based here in Boise ID, I have 25 family's apart of my weekly activities. We typically pile up and car pool to these events or I will take the riders myself on the road for a weekend of racing. With that said the Euro van fits not only bikes but a lot of body's as well. This way the parents can send the riders with coach to go racing. Makes it's easier for more opportunities for the riders.
Name a couple of countries that you have visited because of BMX?
Jeff Upshaw: France, Argentina, Sweden, Great Britian, Rio, Netherlands, Columbia
Have you ticked off all states in the USA?
Jeff Upshaw: Over the 26 years of BMX I have crossed every state in the US. It's a beautiful country we live in.
For BMX racing, how much is mental, how much is skill, and how much is power?
Jeff Upshaw: 80% mental 20%. I explain it like this; the physical component will not ever be any great then the mind can conceive. Work on your thoughts often.
What should a 10 year old rider focus on most?
Jeff Upshaw: Having fun, enjoy learning about the bike by riding all things. If they are looking to excel in the sport get some guidance from one of your favorite local riders. Or Driven Cycling Academy.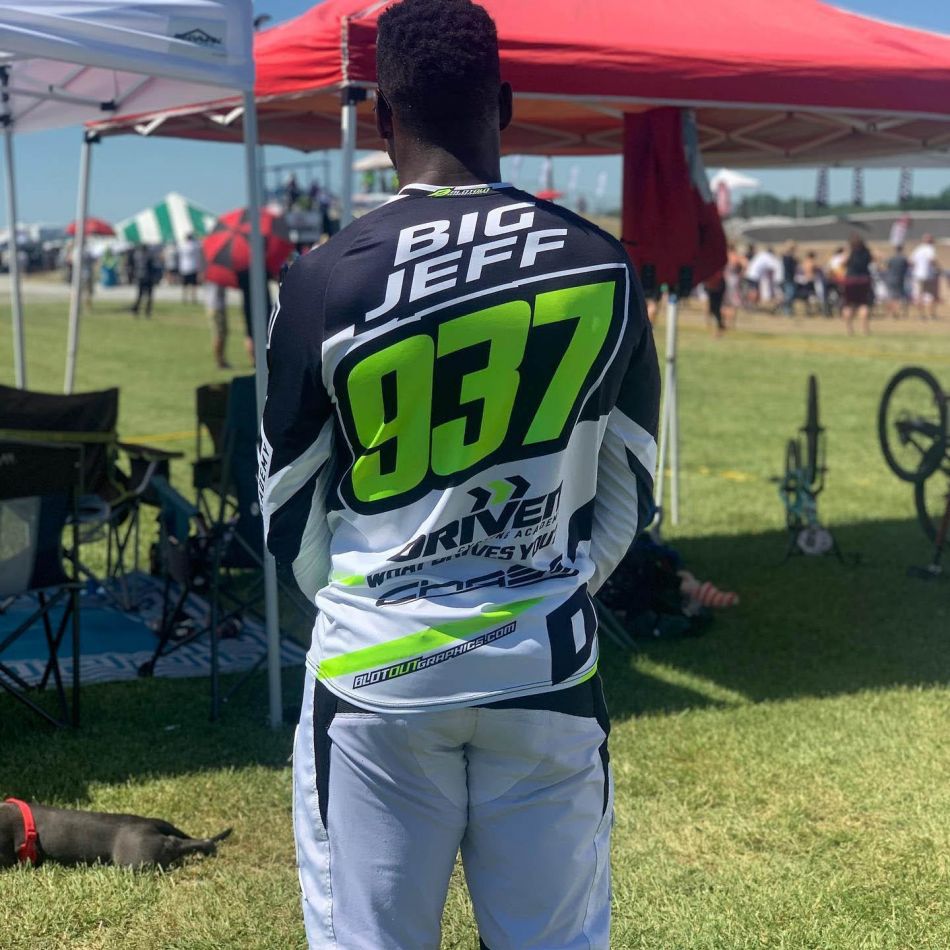 What should a 14 year old racer focus on most if he wants to be in the big league (Pro/Elite) one day?
Jeff Upshaw: Fun, and riding all things to help to become one with the bike. 14 is a good age to start adding in some structure into the rider's life. Not only for sport but for life. At this age it's good to understand more about the craft you are looking to commit to and take serious.
What do people underestimate once you've made it to the Pro class?
Jeff Upshaw: That the real work begins. Diving into the sport at a higher level. Understanding what eating is about, what sleep is about and what training is about. In bmx we have all just enjoyed to ride and for a long time you could get away with winning races by riding more then the next person. (Still true to a extent) the saying "If you are not getting better you are staying the same " stands true here.
Has the Covid-19 situation messed up your 2020 program so far?

Jeff Upshaw: Covid has for sure shifted things. But I think it has shifted things for me for the better. 2019 was a tough year for me with a lot of life changes. So rolling into 2020 I had some steam to get things sorted. With the break in racing I've been able to focus on my business (Driven Cycling Academy) and had more time to get physically prepared for opportunity as a racer myself.
Where can people find out more info on the Big Jeff Cycling Academy?
Jeff Upshaw: Working on a website (stay tuned) the rest can be found on:
Instagram: @drivencyclingAcademy
Facebook: DrivencyclingAcademy
And for more information This email address is being protected from spambots. You need JavaScript enabled to view it.