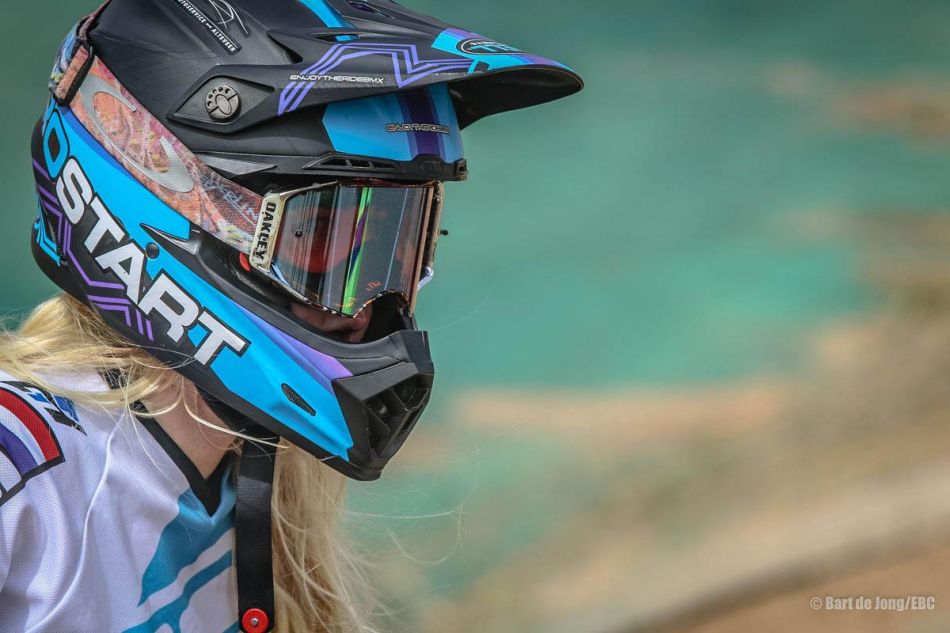 Manon Veenstra: I am very lucky and thankful I get my chainrings supplied by CXP chainrings and a Rift frame and a few parts from the ProStart team in coöperation with US ProBikes but being completely honest it definitely is a challenge sometimes getting the parts I really need replaced without winning the lottery. I definitely am known for making my parts last for as long as possible haha.
What is the geometry and length of your frame?
Manon Veenstra: I ride a Pro XXL. Which has a top tube length of 546.1mm and a chainstay length of 388mm. I think this is personal preference tho, I am not extremely tall but I do like my bike a bit bigger than most people.
Do you like Aluminium frames?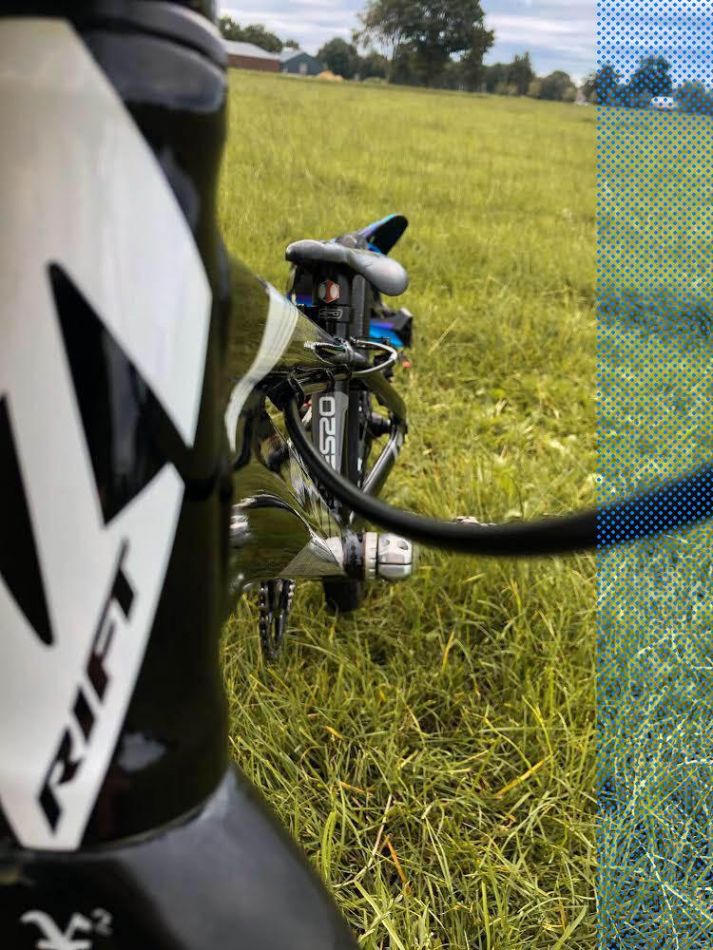 Manon Veenstra: The alloy frames of Rift honestly are that stiff I barely feel a difference when trying the carbons. I love the feeling of it and with a bit of a longer backend compared to my previous bikes it just suits me perfect!
Did you cut the width of your handlebars?
Manon Veenstra: I do not.
Do you have something customized to make your bike more personal and perfect for you?
Manon Veenstra: Like mentioned before I like my bike a bit oversized. It has taken many discussions with my coach to bring my bike down to the part sizes to where it is now haha. I am quite specific with how I like my bike set up. I don't have many outstanding personal things. I do run my bars quite far forward. People always tell me they are 'chicago'd out'.
Usual tire pressure?
Manon Veenstra: 6-6,5 bars. Like feeling every stone on the track.
Does one bike last you a full year of riding/racing?
Manon Veenstra: Just under a year mostly. And the little parts get replaced but yea most of it last me the whole year. Crazy fact, I normally only swap my tires once, or very rarely max twice a year and love my grips best when they're down to the plastic.
When is this bike going to see some track action next?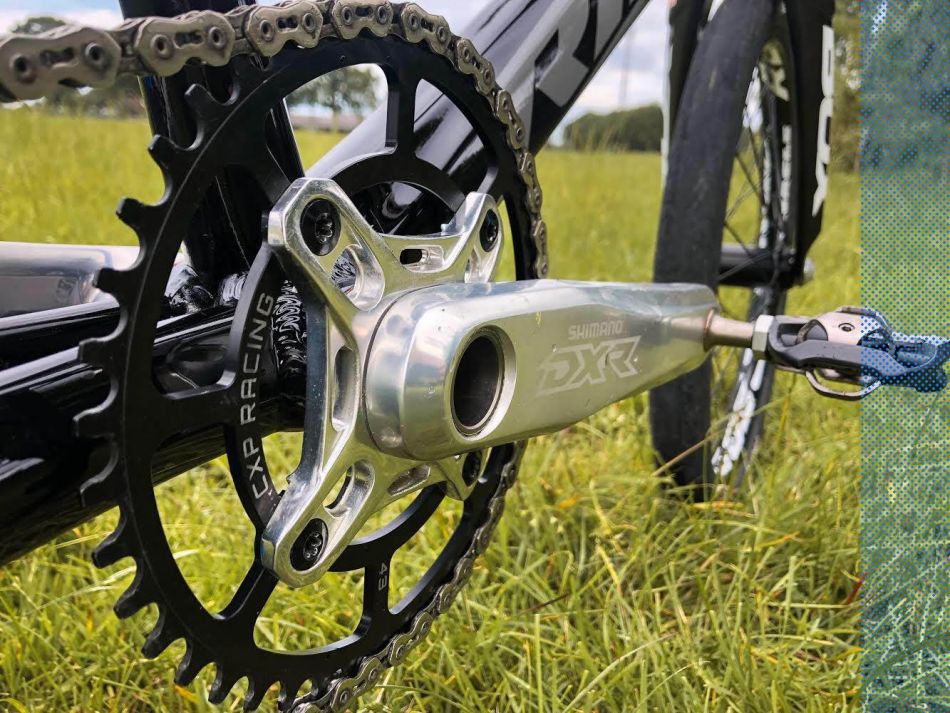 Manon Veenstra: Hopefully this Tuesday, when I'm back home in Kampen for some training! First race would be sometime in September I believe. I think Dutch champs is the first thing up now and Euro's after.
Please take us through your parts list:

Frame - Rift RS20 proXXL
Fork - Box
Bars - Elevn SLT G2 8.0
Grips - Odi Ruffian lock ons
Stem - BOX 53 mm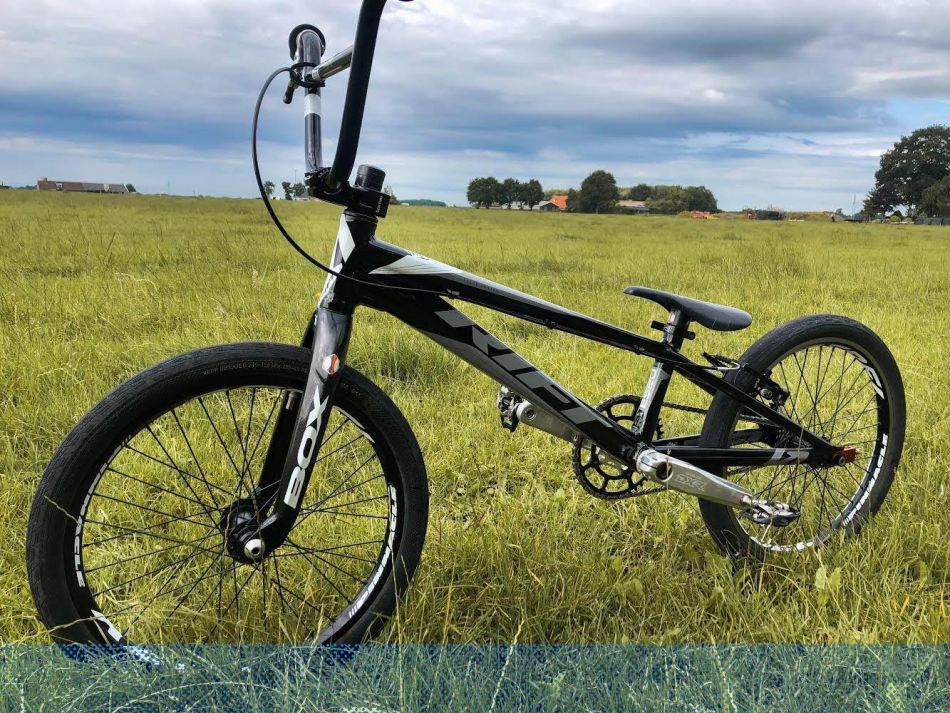 Headset - FSA
Brake lever - Shimano DXR
Brake - Box V brake
Cranks - Shimano DXR
Pedals - Shimano DXR M70
Sprocket - CXP chainrings
BB - Shimano
Chain - KMC
Seat - Box
Seatpost - Box
Seatpost clamp - SD components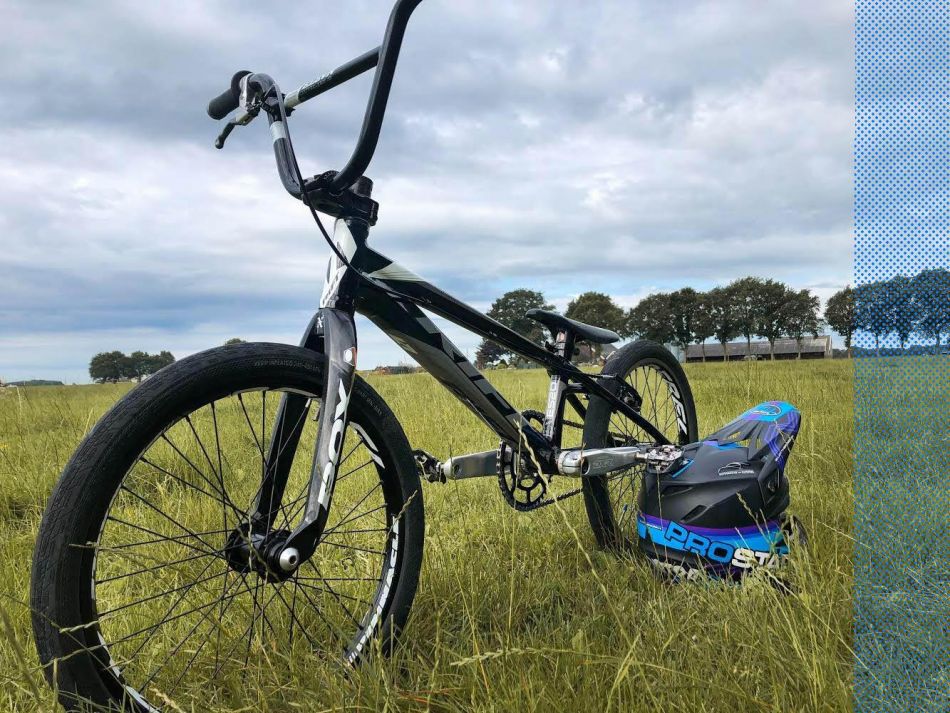 Front hub - Onyx
Rear hub - Onyx
Front rim - Answer pinnacle
Rear rim - Answer pinnacle
Tires - Fastr X 1.6
Chain tensioners - Talysa donated hers. I have no idea where they are from but they are bright red and everyone hates them except me.
Number plate - Box
Weight - I am actually not sure I know just the frame weighs 1456 grams.
Thanks to: I feel like there is too many people to name of who I like to thank because without any of them I wouldn't have and be half of what I am today. But bike related I think Dylan Schuurman, Enjoy the Ride BMX, CXP and my Prostart family definitely deserve a big shoutout. Thanks heaps guys.