Do you have a spare BMX bike?
Dani George: No.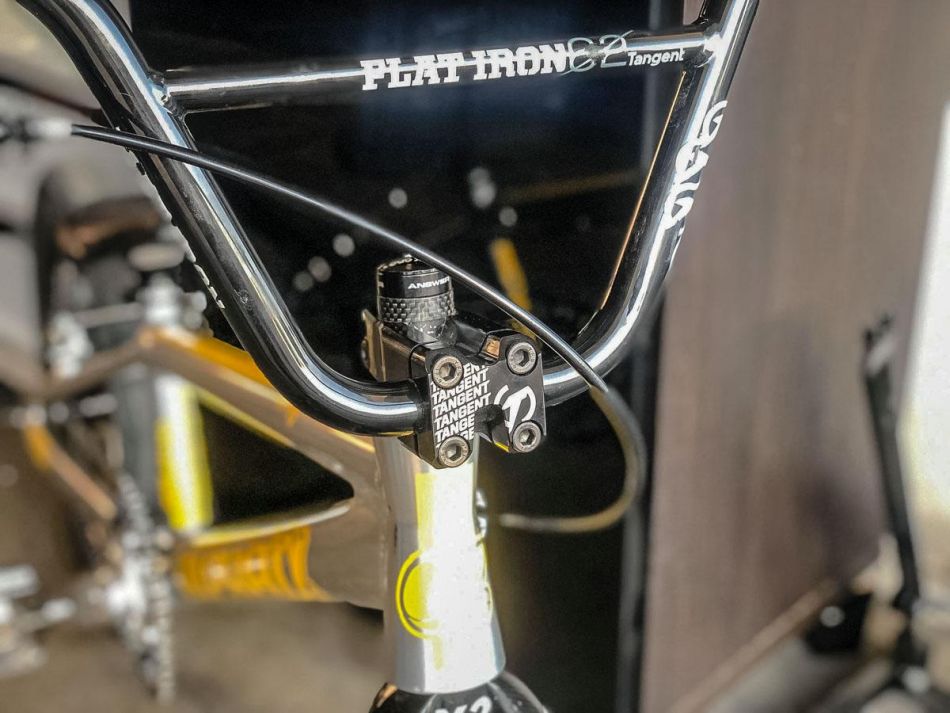 Do you experiment much with sizes of your frame, stem, bars to find the right set-up?
Dani George: No. When I get parts, I put them on my bike and leave it until it's time for a new build.
Do you have something customized to make your bike more personal and perfect for you?
Dani George: Actually yes! I have one 170mm crank arm and one 175mm crank arm. I did this on accident but it feels fine so I never changed swapped out the 170mm for a 175mm.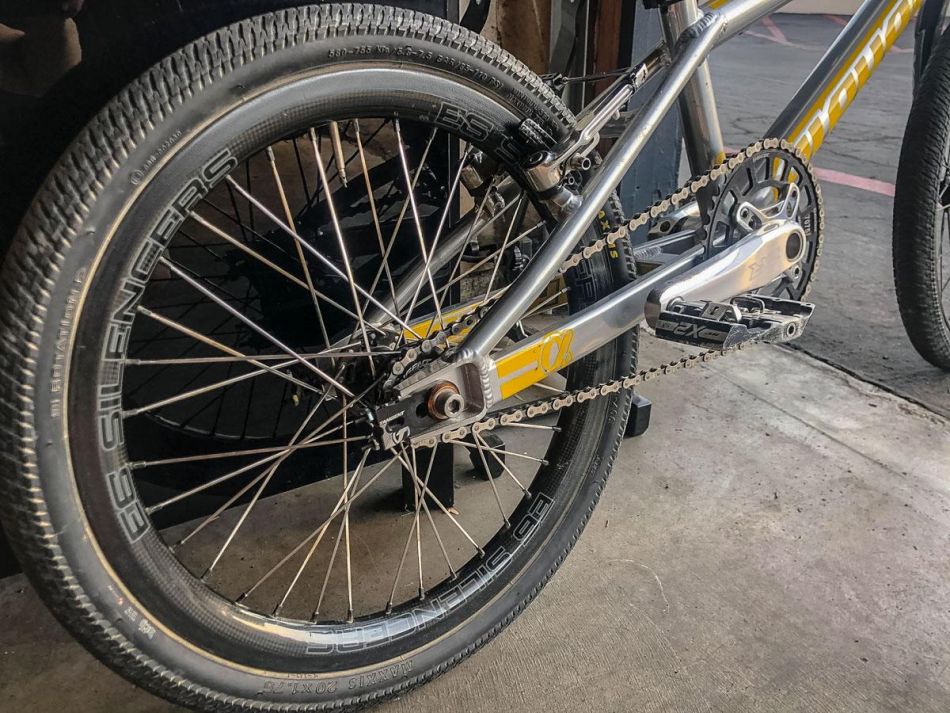 Usual tire pressure?
Dani George: 90ish.
What's a bike part you change the most?
Dani George: Tubes. I live in the desert so all the brush dries up creates thorns and the wind scatters them everywhere.
What's a part on your bike that you would not change, ever?
Dani George: I don't think there's anything I would never change. When I built the Alpha, I finally got my hands on a Tangent bar and stem and I really like it so I'm thinking I won't ever change those out again.
Please take us throughyour parts list: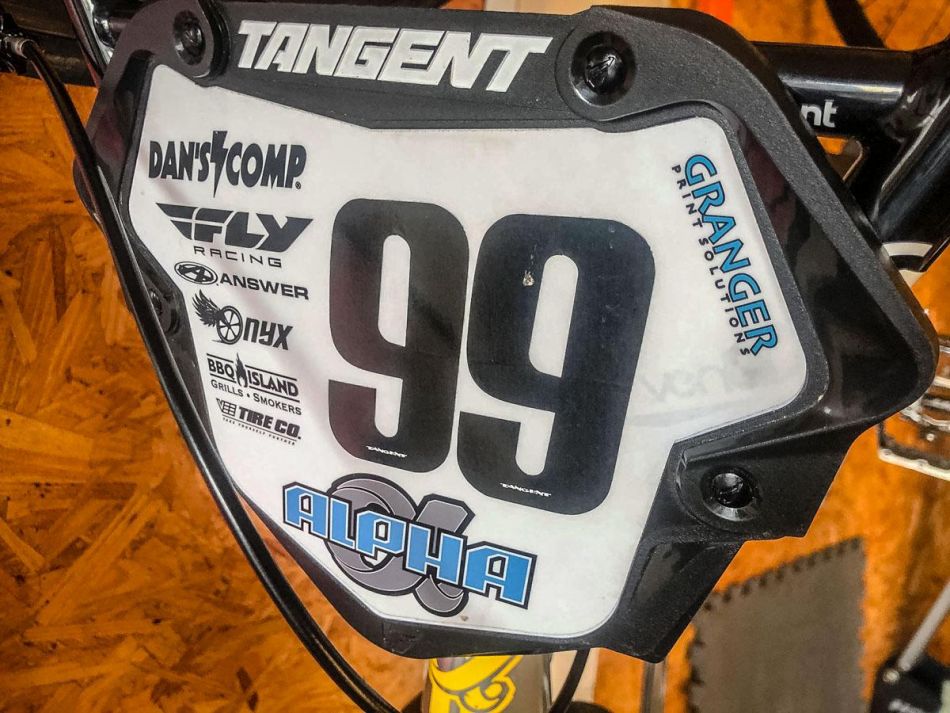 Frame - Alpha Pro 20"
Fork - Box X2
Bars - Tangent Flat Irons
Grips - Tangent lock-one
Stem - Tangent Front Load, 53mm
Headset - Answer 1 3/8" to 1.5"
Brake lever - Box
Brake - Box
Cranks - Shimano DXR
Pedals - HT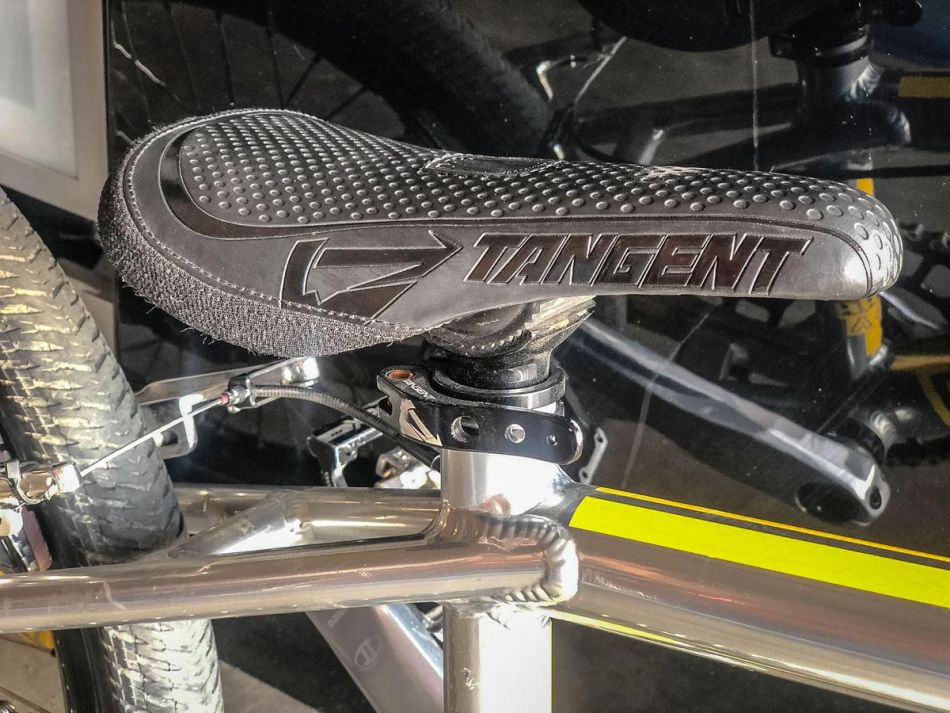 Sprocket - Box 44t
BB - Tangent
Chain - Sram
Seat - Tangent pivotal
Seatpost - Tangent pivotal
Seatpost clamp - Tangent QT
Front hub - Onyx
Rear hub - Onyx
Front rim - e6 Suppressor
Rear rim - e6 Silencer
Spokes - Sapim CX-Ray in rear
Tires - Maxxis DTH 1.75"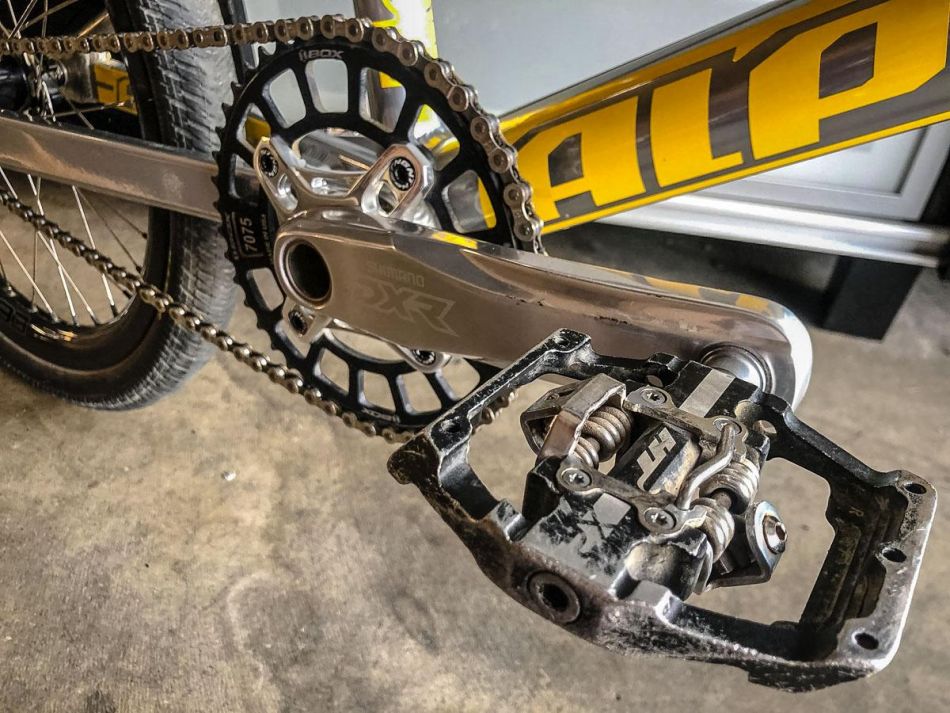 Chain tensioners - Tangent
Number plate - Tangent with a Granger Print Solutions Skin
Weight - Light enough to feel fast
Thanks to: Shane at Alpha for bringing me aboard, my sister who has to live with me, my friends who have to put up with my crap, my mom who has to accept the fact that her 26 year old daughter still rides BMX bikes, and my cats who let me annoy them constantly.