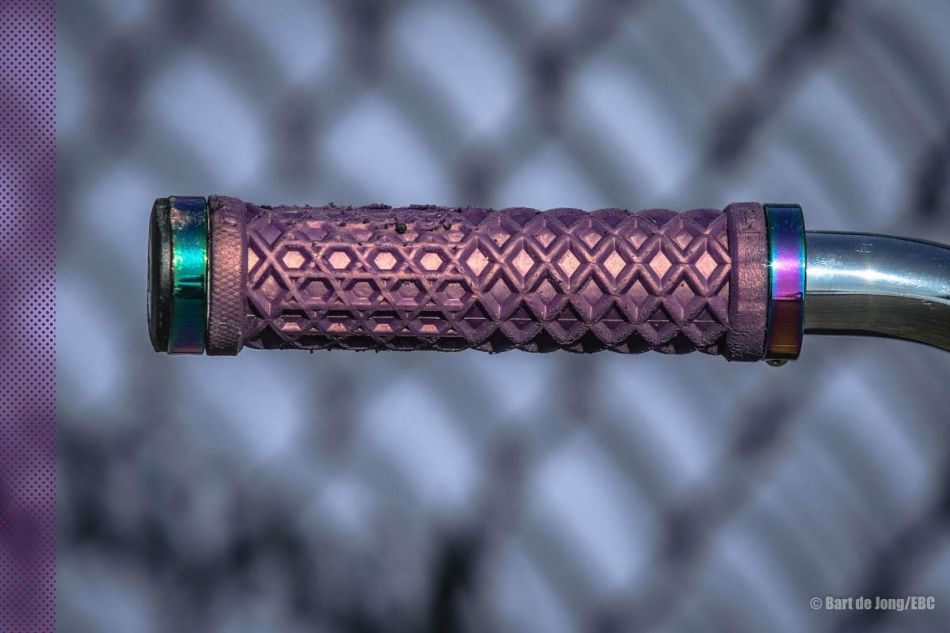 Felicia Stancil: I have always been a big fan of Carbon frames, which is what lead me to Supercross BMX. The frames feel amazing and the dark purple/camo design is my favorite design I ever had.
What is the geometry and length of your frame?
Felicia Stancil: The top tube of my Pro XL is 21.25. You can find the rest of the Geometry on SupercrossBMX.com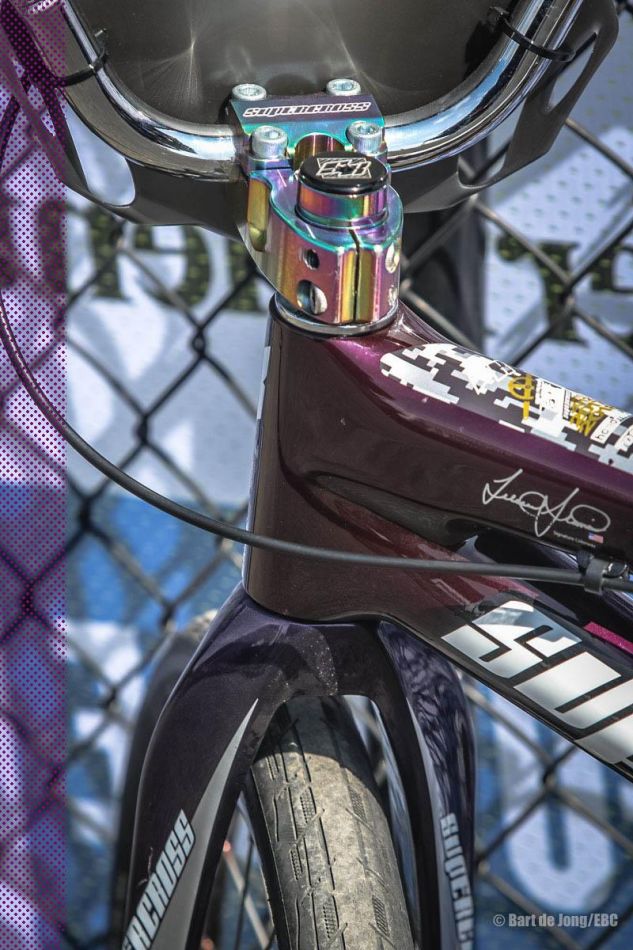 How does the Carbon feel?
Felicia Stancil: It feels very stiff and efficient. I especially notice how great it feels on backsides of jumps.

Do you experiment much sizes of your frame, stem, bars to find the right set-up?
Felicia Stancil: Not so much anymore, but experimenting with all 3 of those in the past is what helped me figure out the set-up I have now that I like.

Do you have something customized to make your bike more personal and perfect for you?
Felicia Stancil: Last fall, Bill (Ryan) and I were talking about my next bike and I told him how much I liked the black digi camo frame. He wanted to make something more custom for me and he knew how much I liked purple, so that's how the purple camo bike came about. I also love my signature saddle with stars.

Usual tire pressure?
Felicia Stancil: Usually around 90

What's a bike part you change on the regular?
Felicia Stancil: Maybe tires and pedals every few months. Not much though.

Is the bike anxious for the next track session?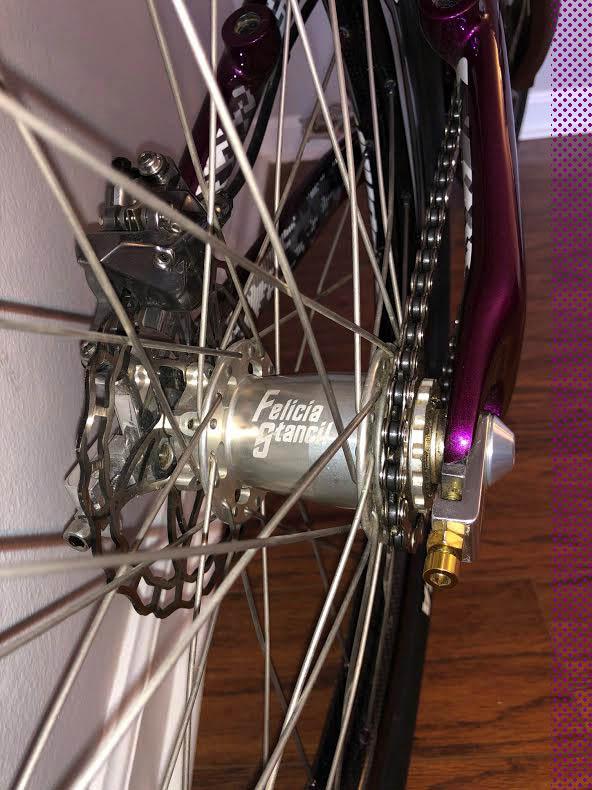 Felicia Stancil: Yes! I think it will be soon too.
Please take us through your parts list:

Frame – Pro XL Envy BLK 2
Fork – Supercross BLK Carbon
Bars – Supercross Flatline
Grips - ODI
Stem – Supercross Elite Pro
Headset - Speedline
Brake & Brake lever – Shimano XTR Disc
Cranks - Speedline Elite Hollow Pro crank
Pedals – HT Pedals
Sprocket – Profile Elite chainring
BB - Speedline
Chain - Speedline
Seat – Felicia Stancil Signature Saddle
Seatpost – Supercross alloy pivotal racing seatpost
Seatpost clamp – Speedline quick release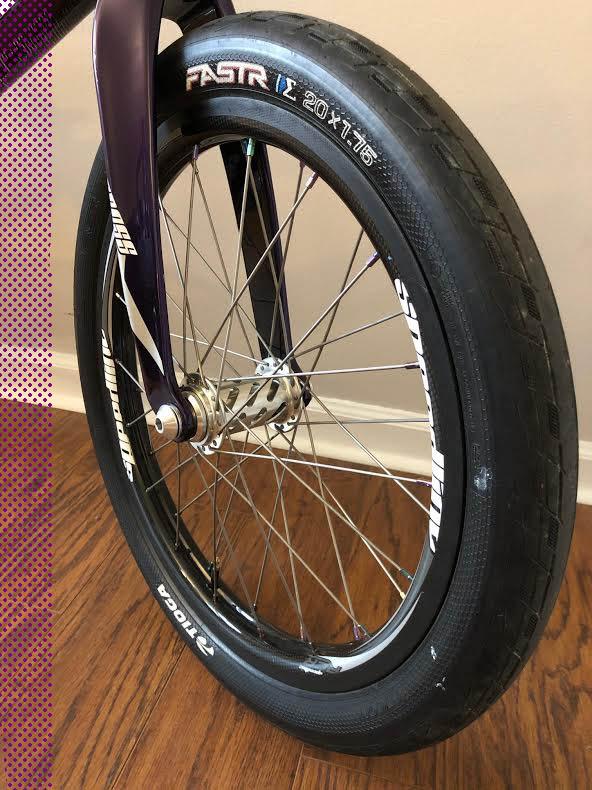 Front hub - Onyx
Rear hub - Onyx
Front rim – Speedline RCR Carbon
Rear rim – Speedline RCR Carbon
Spokes – Titanium
Tires - Tioga
Tubes – anything that's not that heavy
Chain tensioners - Speedline
Number plate - Speedline

Weight – Race ready, around 18 lbs I believe

Thanks to: Bill and Melissa at Supercross, USAcycling, Kyle Robinson, family, boyfriend, coach, and my training buddies are always there for me in all the behind the scene work most people don't see. I can't thank them enough.