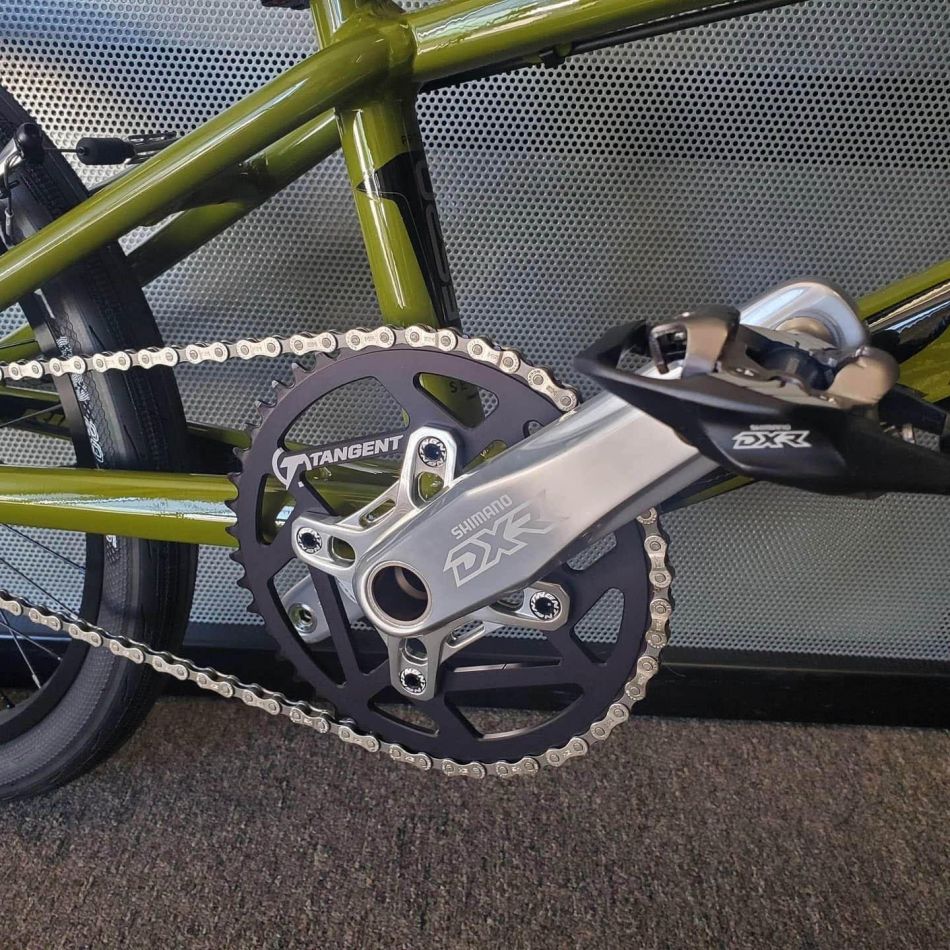 I wanted, he told me what he was willing to do for me and we had a deal. Quick and easy!
How do you like the feel and look of your bike?
Romain Mahieu: Um, I like being able to choose which color I want for the frame, fork, handlebar.. everything. I can ask for a customized paint for the frame as well which is really cool. But I never go too crazy. I like it simple. Most of the time I pick a color for the frame and ask for full black parts.
Do you feel you have a disadvantage not having a carbon frame?
Romain Mahieu: Not really! Rich likes to say #nocarbonneeded haha. I think you just need to find the bike you like to ride with the right setup. If you are fast, you are fast.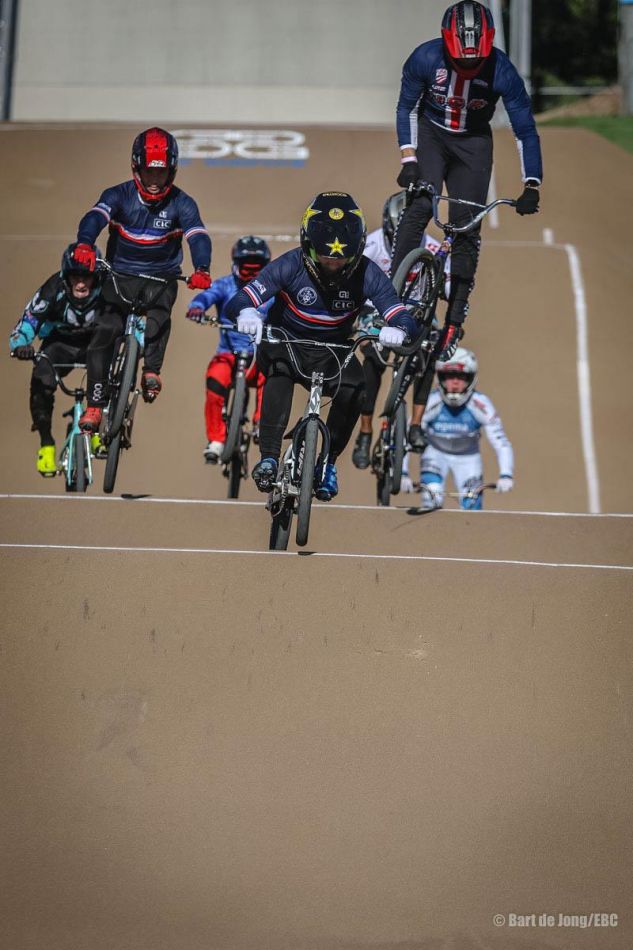 What is the geometry and length of your frame?
Romain Mahieu: I'm riding the Rift ES20 XXXL. Top Tube Length 22''. I like my rear a bit long but I don't know how long it is.
Does weight matter much to you?
Romain Mahieu: No. I'm not too much into weight and stuff. I don't even know how much ny bike weighs. I just know it is not heavy!
Do you hate muddy races/practice sessions that make your bike dirty?
Romain Mahieu: Oh yes! Luckily we have a roof over the track in SQY, but it's still dry and it gets dusty most of the time. I like to keep my bike clean.
Do you like bike maintenance including the cleaning?
Romain Mahieu: Yes like I said, I like keeping my bike clean. And I have plenty of time to do the bike maintenance straight after the sessions or on the weekend.
What's a bike part you change on the regular?
Romain Mahieu: The tires is probably what I change the most. Except my gearing, I never change anything else on the bike until I get a new one.
Can people buy the RIFT bikes in Europe somewhere?
Romain Mahieu: Yes! On usprobikes.com /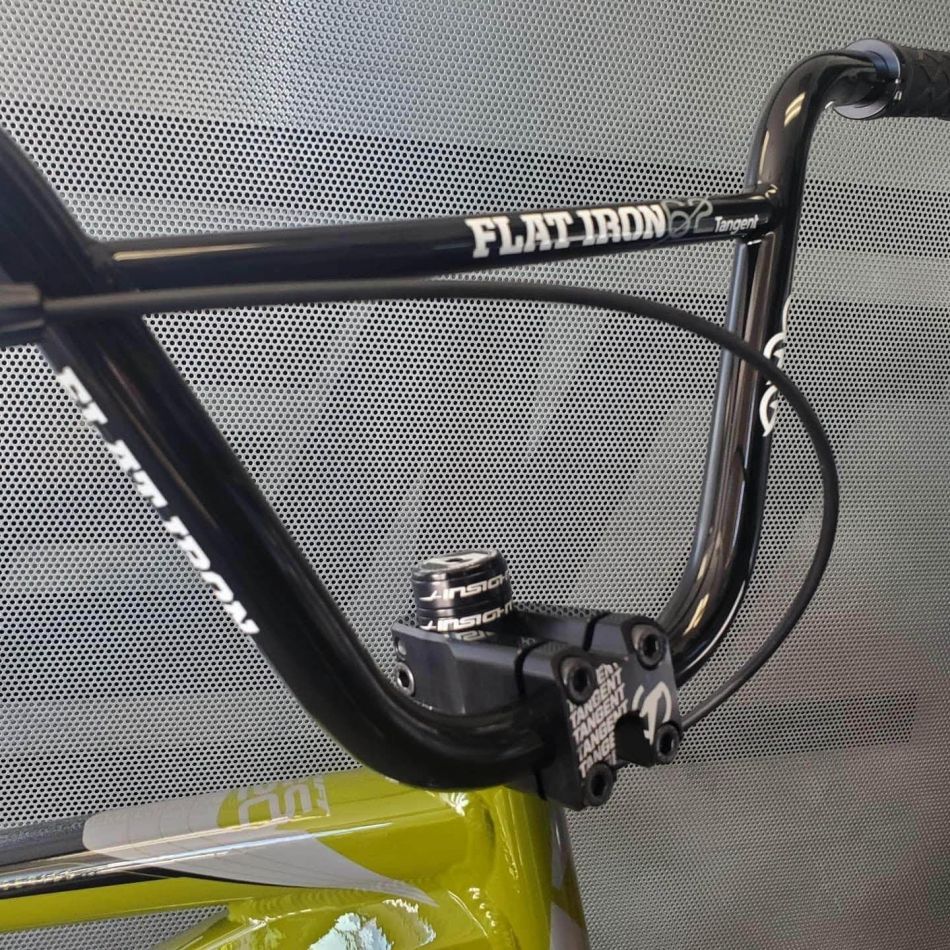 eurobmx.be / Crucial BMX Shop
Please take us through your parts list:
Frame - Rift ES20 XXXL Green Army
Fork - Tangent 20mm
Bars - Tangent flat Iron 8''
Grips - ODI Tangent
Stem - Tangent Front load
Headset - Tangent
Brake lever - Shimano DXR
Brake - Shimano DXR
Cranks - Shimano DXR II
Pedals - Shimano DXR
Sprocket - Tangent
BB - Tangent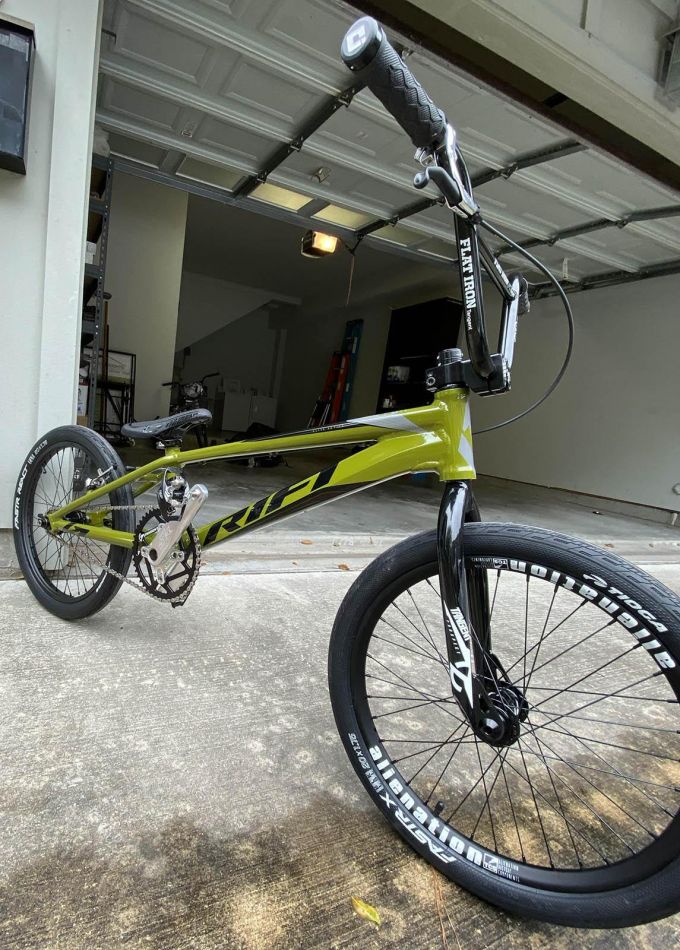 Chain - Shimano
Seat - Tangent
Seatpost - Tangent
Seatpost clamp - Tangent
Front hub - Onyx 20mm
Rear hub - Onyx Ultra SS
Front rim - Alienation
Rear rim - Alienation
Spokes - Idk
Tires - Tioga Fastr x black 1.75
Tubes - Idk
Chain tensioners - Tangent
Number plate - Tangent #100
Thanks to: My team, Everyone who's behind me, helping me for making it possible.