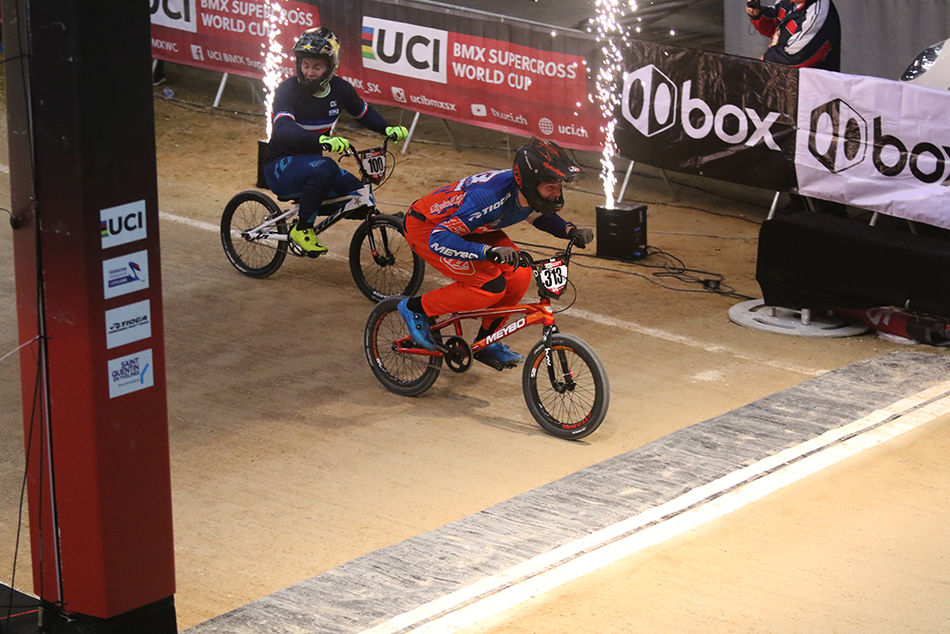 finals you'd have to finish in the top 4 five more times and as we all know, in BMX racing anything can happen but with competition this close, making mistakes was not allowed.

The Brits were looking strong with their new trainer PH Sauze at the helm and of course the French had a deep pool of strong riders representing their country on the home track. In general the Dutch were looking solid as did a couple of individuals such as David Graf (SUI) and Corben Sharrah (USA). When it came down to the first final 4 French riders made it in and one of them on a chromoly frame!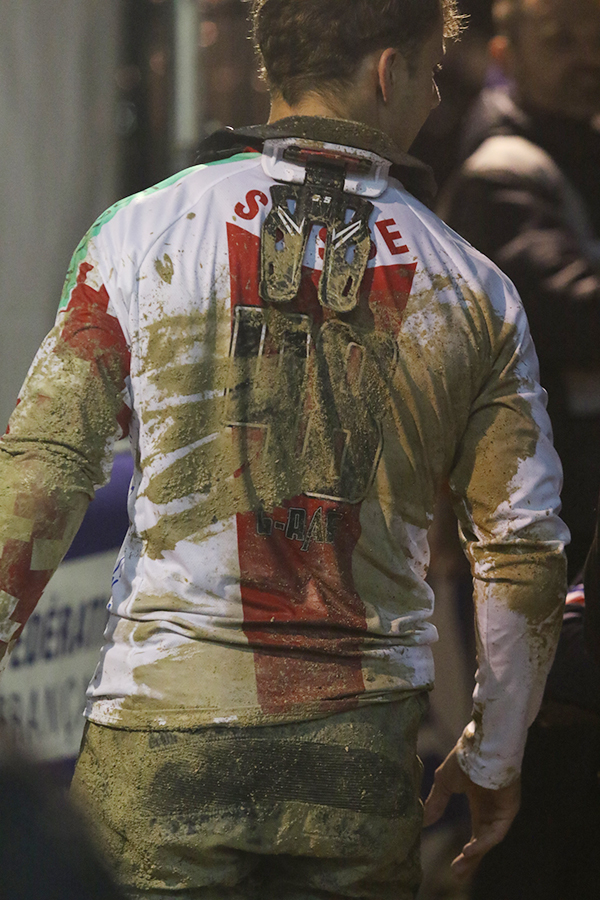 Damien Godet rode a chrome Standard which was awesome to see if a field filled with Aluminium frames and a bunch of Carbon machines. When the gate dropped in the Men Final Sylvain André and David Graf were on the inside lanes but they got closed in by a fast starting Romain Mahieu and Niek Kimmann who started from Lane 8. Both Graf and André went down while Kimmann dove into the lead in the first 180 right hander. Mahieu was right on his tail but a slight gap was there between the following riders in the names of Joris Daudet (FRA) and Twan van Gendt (NED). The amazing crowd got behind the French riders but Niek Kimmann held on to the lead winning his second UCI BMX SX World Cup race.


With Alie Post, Brooke Crain, Caroline Buchanan and Stefany Hernandez not present, the battle in the Elite Women class was expected to be a battle between Laura Smulders (NED) and Mariana Pajon (COL). Smulders looked strong all Saturday and never got in any trouble. Pajon however didn't look as strong as she has in the past and seemed to struggle a bit in France. Australia's Elite newcomer Saya Sakakibara is making moves however and has adapted to the SX style tracks without holding back. Pavel has his Russian ladies in form so the final was going to be a good one regardless. From Lane 1 Laura Smulders took the lead out of the gate and lead from start to finish, the way she likes to do it. Natalia Afremova (RUS) had a great start and moved into second where Saya settled for third in the final.
Results UCI BMX SX World Cup Round 1, St. Quentin-en-Yvelines, France.
Elite Men:
1 313 KIMMANN Niek NED 8 33.488
2 100 MAHIEU Romain FRA 7 33.678
3 33 DAUDET Joris FRA 6 33.842
4 148 VAN GENDT Twan NED 4 34.319
5 69 GODET Damien FRA 5 34.586
6 24 SHARRAH Corben USA 3 34.957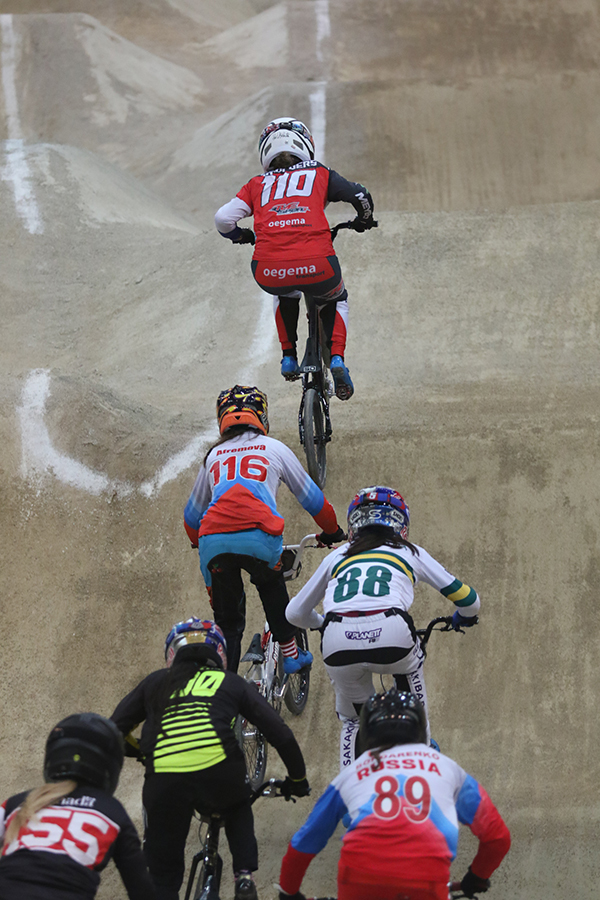 7 2 ANDRE Sylvain FRA 1 1:49.335
8 48 GRAF David SUI 2 DNF
Elite Women:
1 110 SMULDERS Laura NED 1 37.121
2 116 AFREMOVA Natalia RUS 4 37.671
3 88 SAKAKIBARA Saya AUS 2 37.889
4 100 PAJON Mariana COL 5 38.478
5 91 VANHOOF Elke BEL 8 38.666
6 388 BAAUW Judy NED 6 39.283
7 89 BONDARENKO Yaroslava RUS 3 39.673
8 155 MECHIELSEN Drew CAN 7 39.853
Pics by BdJ