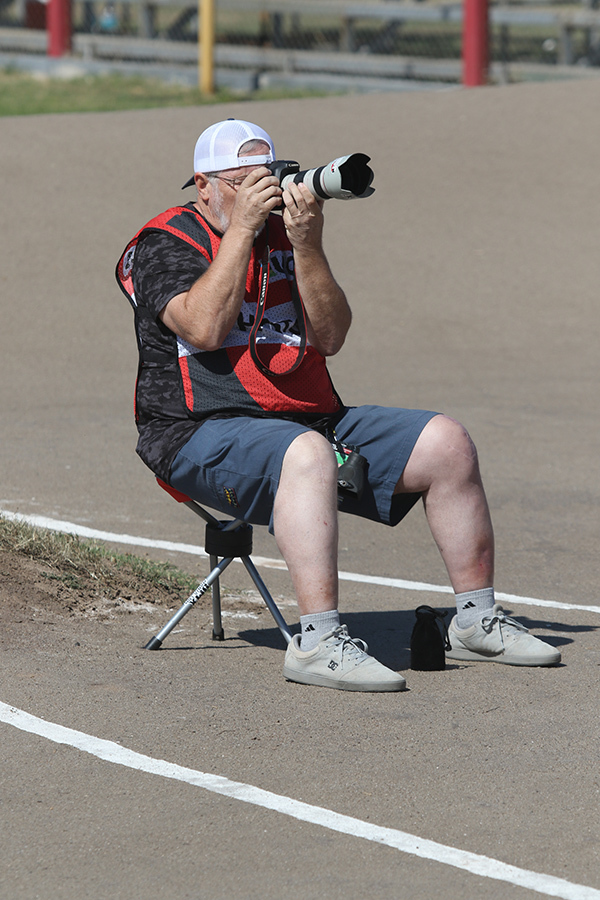 car project on his mind that he wants to make happen. For 2018 he's got a UCI Media Rainbow pass coming and most likely we'll get to see Jerry at the first UCI BMX SX World Cup in France at the end of this month. He's not completely done just yet which is a good thing because a BMX race without Jerry won't be the same.

Jerry's humour, BMX knowledge, stories, and positiveness will definitely be missed. Countless hours Craig Dutton, Jerry and myself spent behind the computer post-race in the press office working on pictures that the rest of the world wanted to see. Here and there we cracked a beer to get through the editing and to keep the BMX talk going. Jerry is a BMX fan, and maybe the biggest BMX fan on this planet. With support from a few companies, riders, event organizers and federations he managed to get to the next big race, and if the support wasn't there, he would still show up.
I'm actually looking forward to the World Cup race in St. Quentin en Yvelines at the end of this month because I know Jerry will be there. He'll show up with his plastic bag of snacks and a bottle of Coca Cola and possibly a folding chair for the track because standing up all day ain't easy for the old man. I'll bring the stroopwafels Jerry and we'll find some after hour brewski's for some extra BMX bench racing.
Much respect.

BdJ