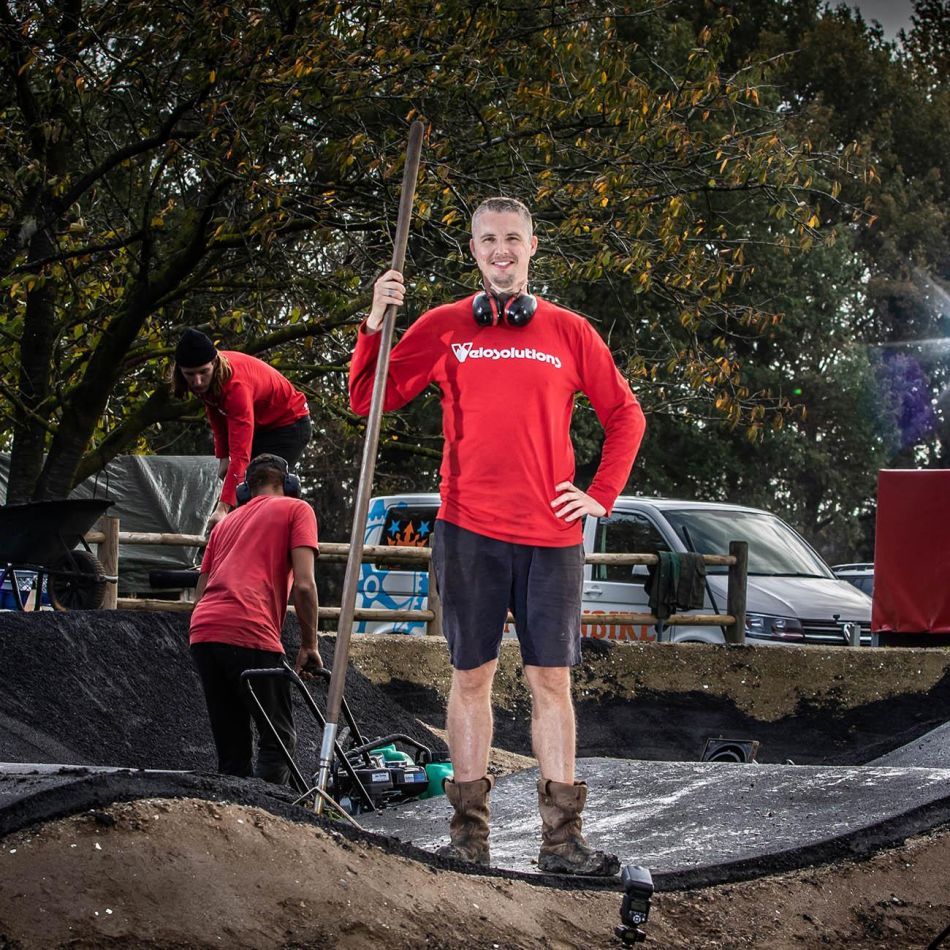 How did you get the idea of trying to make pump tracks out of asphalt?
CLAUDIO CALUORI: It was a collaboration with the City of Chur in Switzerland. They asked us, why don't you figure out how to build them with asphalt? We're willing to take the chance and try it out.
TIM SMIT: The business partner I started the company with had discovered Claudio's pump tracks when he was on holidays. The smooth asphalt surface and low maintenance was exactly what we had been looking for! So we contacted Mister Pump Track (Claudio) to see if we could collaborate. After a nice and relaxed meeting in Lindlar we were the official Benelux partner. I am still very proud to have been the first to introduce these pump tracks in the Netherlands and Belgium, and to make it into the business that it is today.
What goes into making a professional pump track?
CLAUDIO CALUORI: You have to consider fun, flow, safety, longevity, variety for all users, from young to old, from beginner to professional. The goal is that everyone loves the pump track for many years.
TIM SMIT: It's all in the details. Building a pump track is not rocket science, but building a pump track that re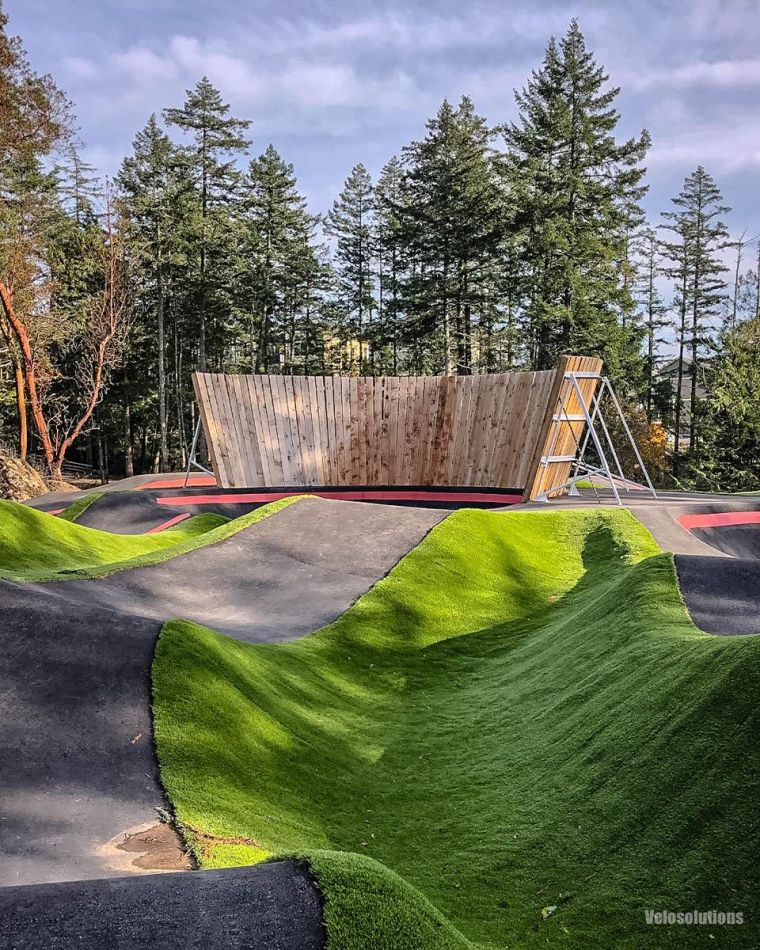 ally works for all wheels and ages has proven to be quite difficult. Once you get all the details right, you get the quality, durability and fun that you see on our pump tracks today. Trying new things through innovation is what sets us apart.
Looking at the period from your first to your last pumptrack, has there been many changes in the construction process, and if so, what changed?
CLAUDIO CALUORI: Yes, we certainly got a lot more efficient and are able to pay more attention to detail. While laying asphalt was extremely stressful at the beginning, it is now usually calm and structured, which allows us to keep the quality at a top level.
TIM SMIT: I recognize what Claudio is saying. We have been trained by his crew and at the start things got pretty stressful at times. I love the pioneering aspect of the whole adventure. We were trying things that had never been done before, some things worked really well, and other things completely failed. This led us to the super high standard of construction today. I really appreciate the dedication of my crew. It surely has been stressful at times, but they always had their eye on the result. Building pump tracks at this point in time is an absolute dream, with every person of the crew completely tuned in. Compare that to the stress at the start, and it is a big change.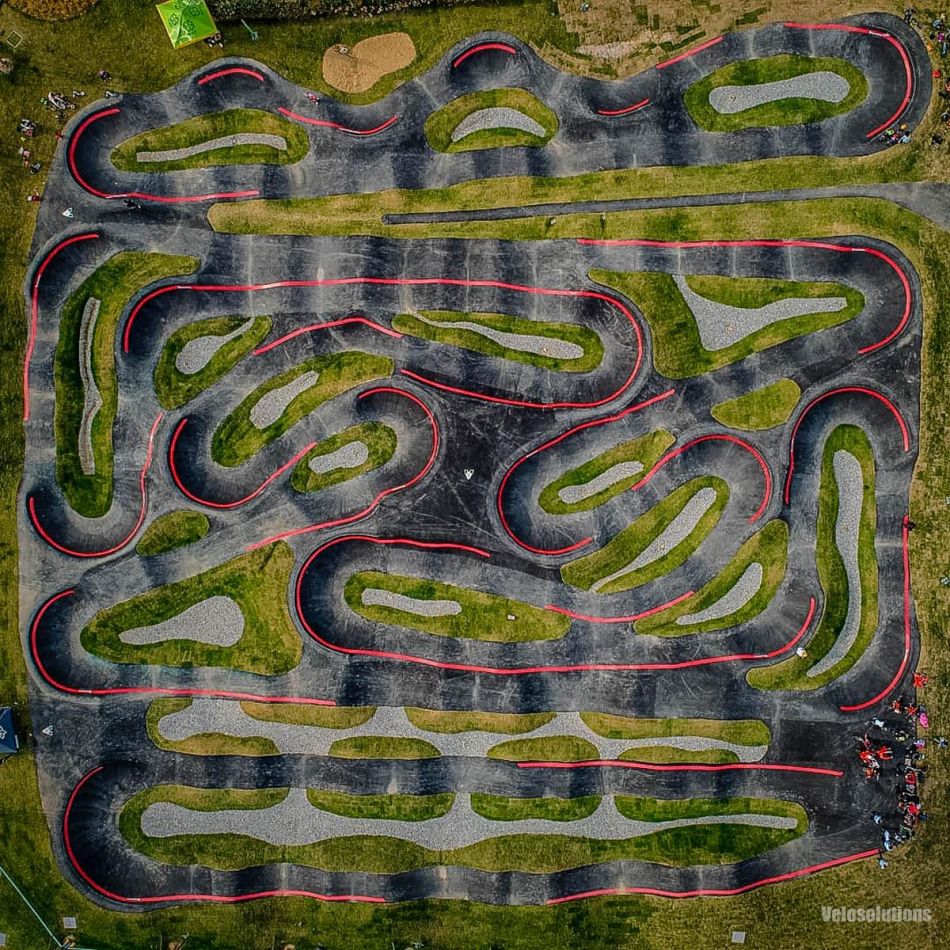 How many people work for Velosolutions world-wide?
CLAUDIO CALUORI: We don't know the number of freelancers of each one of our partners in the countries. We are 35 employees in Switzerland and have 25 international partners with an average of 10 guys working for them, so that would get us to roughly 250 around the world.
TIM SMIT: Hard to say, because we are growing a lot. We work with up to 12 crew members during a construction and in the office we now have 3 full time employees.
How and when did you start to collaborate with Tim?
CLAUDIO CALUORI: Tim visited us on one of our first asphalt projects in Lindlar, Germany. Soon after, we started the co-operation to get Velosolutions Pump Tracks to the Benelux.
TIM SMIT: The first time I met Claudio was in Lindlar when we talked about a partnership. It was a pretty special moment meeting the guy that sings Foo Fighter so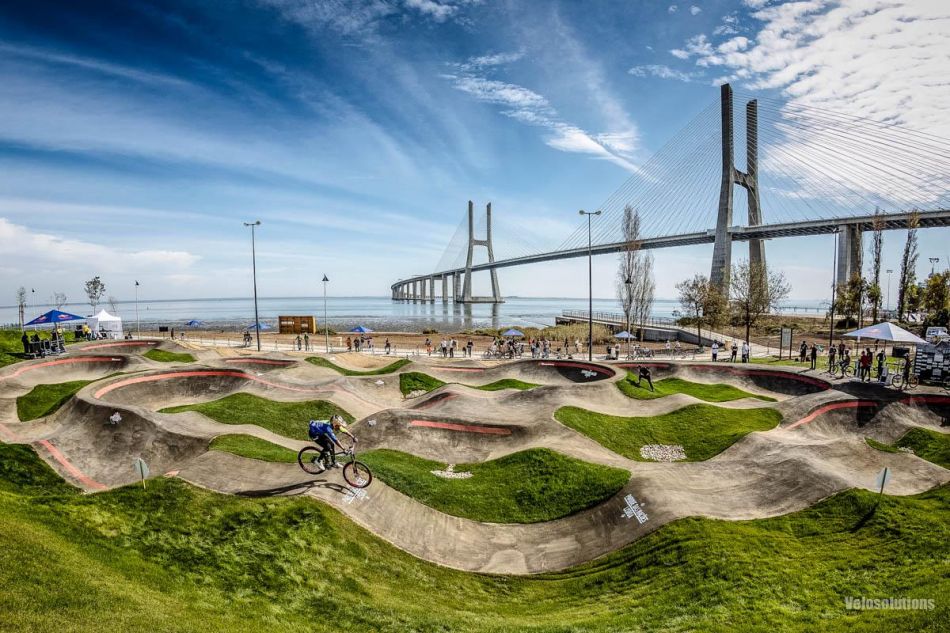 ngs while racing a downhill racing track. Once I started as the official Benelux partner, we helped on some cool projects in Switzerland as part of our training.

Looking at competing companies, how did they evolve over time and what do you think about that?
CLAUDIO CALUORI: It is our goal to bring pump tracks to every kid in the world. It is clear that we can't do that alone in a short time, which is why it is good that other companies have jumped on the train.
TIM SMIT: When we started in 2010, we invested quite a lot of time and money in making pump tracks well known within the Benelux, but still it took nearly a decade before competitors started jumping on the pump track train. I believe it is quite a compliment when others are copying what we are doing, because it is an indication you are doing things right, and it also shows that the pump trac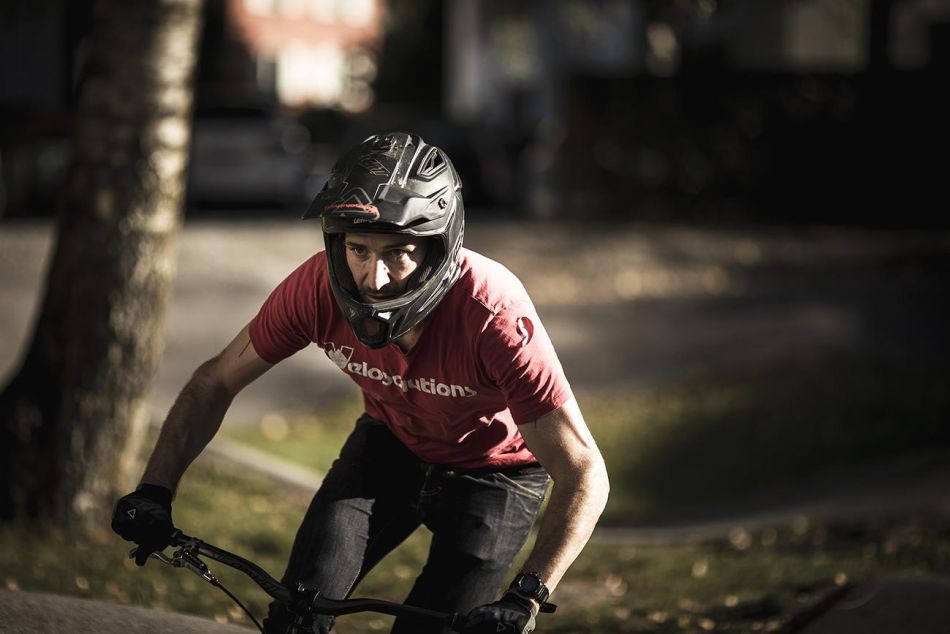 k business in the Benelux has grown to a mature market.
As a rider, what do you think is the best pump track? And why?
CLAUDIO CALUORI: We've built so many, and I like them all. I wouldn't want to choose one as my favorite.
TIM SMIT: I do really appreciate the flow and size of the Roosendaal pump track.
What is the best pump track from a social aspect? And why?
CLAUDIO CALUORI: All Velosolutions Pump Tracks have the same social impact: They bring people from all social backgrounds together and get them to a healthy, peaceful and tolerant lifestyle. This effect is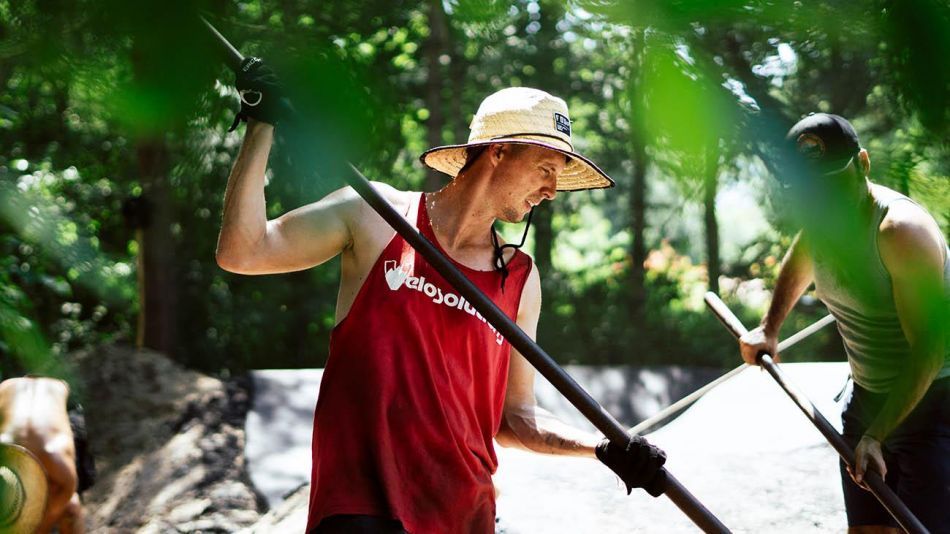 the exact same, no matter if it is in Europe, America, or in a developing country in Africa. This is also why we've come up with the organisation called Pump For Peace with the aim to bring Velosolutions Pump Tracks to challenging areas around the world.
TIM SMIT: The Roosendaal pump track needs to be mentioned here again. Because of the sheer size and the fact it is freely accessible for the general public, it has a very big impact. Exactly how we like to see it! But it is also very satisfying to see kids riding our home town track in Wijk bij Duurstede every day. That's when you realize you are making a difference.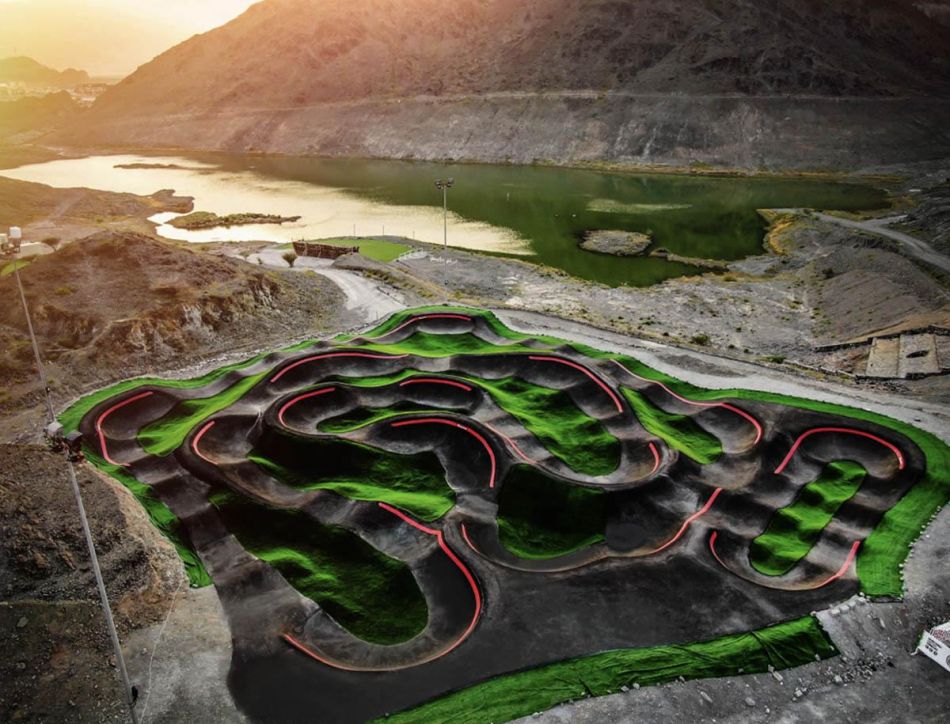 What do you think is the biggest impact of a pump track in the public domain?
CLAUDIO CALUORI: Velosolutions Pump Tracks get people into sport. Away from their screens into real life, where they meet other people from all sorts of backgrounds and make new friends. The health benefits of using a Velosolutions Pump Track are manifold. It takes physical fitness, coordination and focus to ride a pump track well. It takes every muscle in the body to accelerate on a pump track, which is why it is a full body workout, while there is no harsh impact on the joints, so it is a very effective and healthy workout.
TIM SMIT: Nothing to add here. It's all about getting people away from their screens to enjoy the outdoors!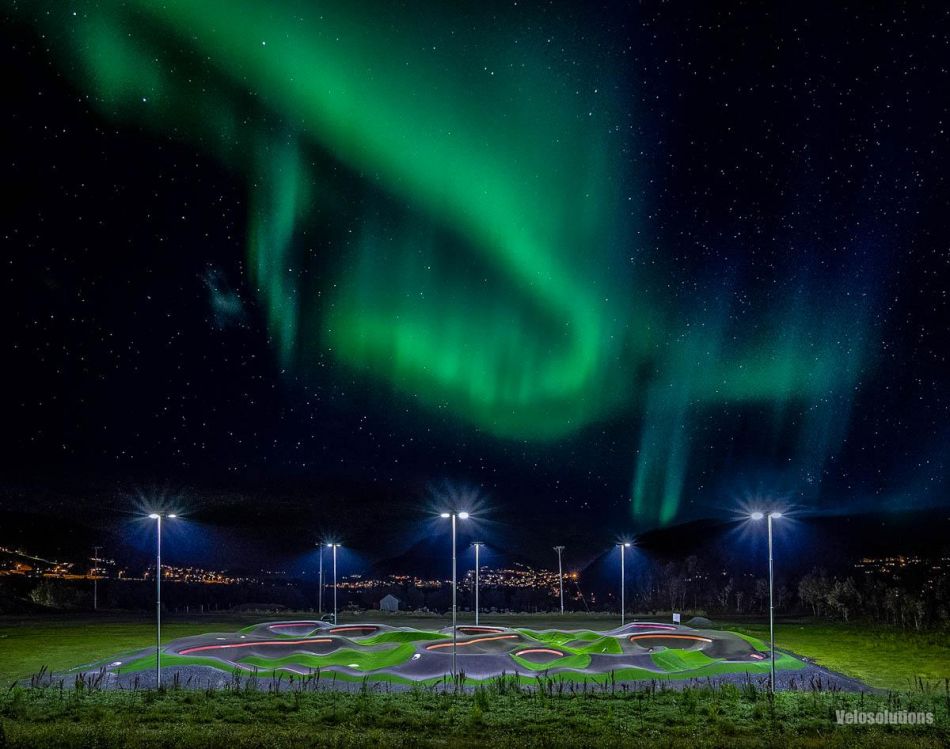 Can you tell us your highlight or most remarkable moment since you've started Velosolutions?
CLAUDIO CALUORI: Every opening of a pump track, where you see the kids loving what we do, is heartwarming. One highlight definitely was, when a kid from Lesotho qualified for the finals of the Red Bull UCI Pump Track World Championships at the qualifier on his home town Pump For Peace track in Roma.
TIM SMIT: Experiencing the intensity of the constructions on those first tracks is something I will never forget. When people look at the result it's hard for them to imagine the amount of blood, sweat and tears that went into making the track. It's freakin' hard work! The Roosendaal construction was memorable to me because it was the first one where I did all the excavator work by myself, followed by 7 days, 12 hours per day, laying asphalt with the crew.
How many pump tracks has Velosolutions built?
CLAUDIO CALUORI: Currently over 300 globally
TIM SMIT: In the Benelux currently starting number 25.

Looking at the pumptack business in general, what kind of trends do you see?
CLAUDIO CALUORI: Velosolutions is constantly pushing the design aspect. Innovation is an ongoing thing, which is why by now, we have created pump parks, pump bowls, urban waves, snake runs, jump lines, balance bike tracks, and more.
TIM SMIT: Pump tracks are here to stay for sure. They are a great addition to existing skateparks and though constant innovations we adapt to changing interests of today's kids.
If you could pick any place, where would you build your dream pump track?
CLAUDIO CALUORI: In my hometown! Oh wait, - that happened last year!
TIM SMIT: I am tempted to say on the moon, because I want to know how moon dust shapes. I think we would need to change the dimensions a bit to suit low gravity riding ;-) On a more serious note, the center of the Netherlands is low on tracks, so Amsterdam and Utrecht would be very cool. And in Belgium we need to go to Antwerp and Brussels!