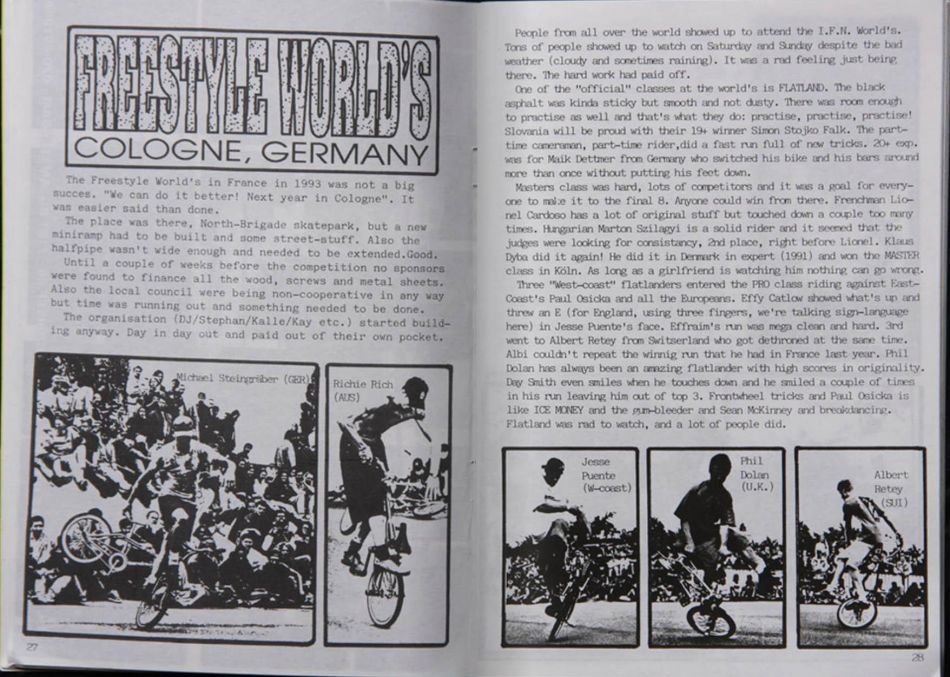 BMX stuff is now! Dave Mirra has an interview in FAT-'zine # 30. One of the questions was: Is Dennis McCoy getting too old to stay on top? Dave's answer was: "He's an old man (laughter). Naaa, he's healthier than anybody else it seems like so that's cool. He'll be in it for a long time. He always tells me he's gonna be riding longer than me, so he probably will." Read the interview, it's funny, shows you where he's coming from.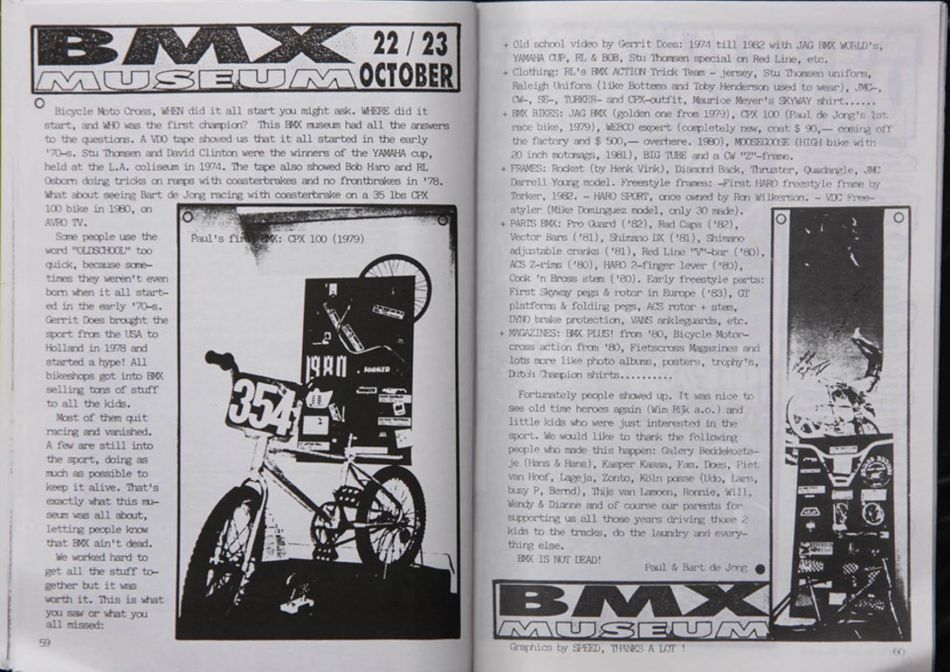 KOC report also in this issue, GT show at Eurobike, Freestyle contest in Eching, Eurobike trade show report: Grinddiscs, Cannondale BMX bikes, Full suspension BMX bikes and other goofy stuff. Tarzan sequence doing a handrail. Comp info and the Hard Volume music section finishes off another issue. If you do have a little history in BMX, it is fun to go back and read the back issues of FAT-'zine. Grab a cup of coffee first.

BdJ
Check it out: FAT-'zine issue 30 (1994) Hit that link and flip through the pages.