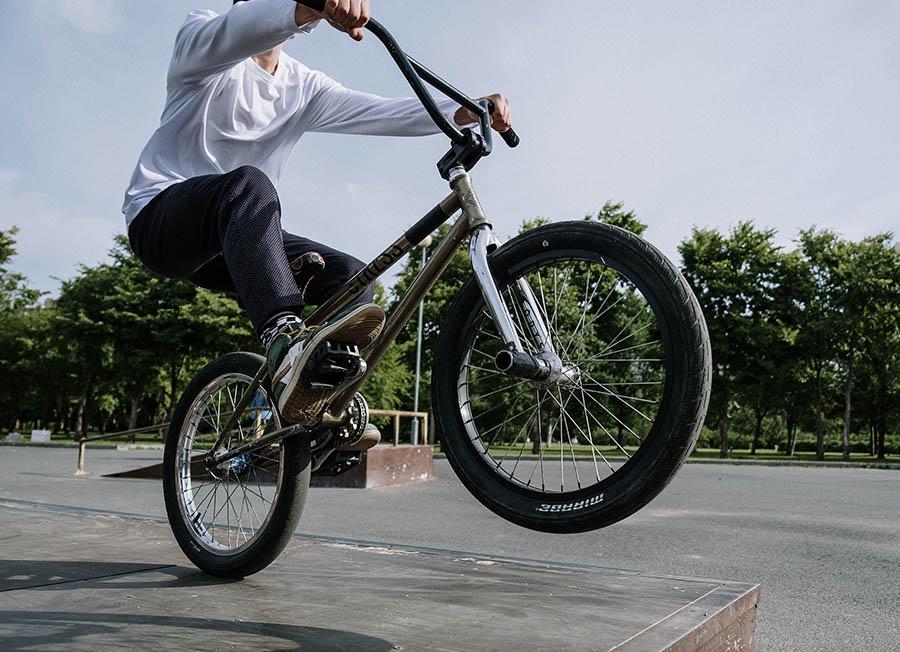 A few years back, we hung out in Kareem's world to take a look at the history of BMX video games. While we managed to learn a lot about the genre and its various hits, it did highlight the fact that there are lots of potential ideas that haven't been explored just yet.

BMX RPG
Sports games often include some sort of stat building system, with some also including their own stories. But there hasn't been a BMX game yet that lets you build up your own rider from humble origins to winning events. There's a lot that can be done with the concept, as it would combine lots of popular features seen in other games: an open world, RPG stats, customisation, and potentially even online play.
It would build upon some of the ideas seen in Ubisoft's Riders Republic, with lots more character customisation and a focus solely on BMX.

Puzzle games
The mobile gaming scene is full of BMX themed games, but most of them play quite similarly. There's potential for smaller puzzle-based titles that incorporate the BMX theme, without trying to directly emulate actual races. For example, you could have a game where you must get a rider from one point to another using a variety of random tiles. These tiles could feature certain tracks pieces and obstacles, requiring you to place them in a certain way —
think classic puzzle game Pipe Mania, but with a BMX twist.

Arcade games
Arcade cabinets often feature unique layouts, from different joystick configurations to bespoke controls not seen on other machines. A BMX arcade game using a similar control system to classic title Hang-On would be a blast, letting you ride a physical bike to control your in-game rider. Having a moving bike as the main controller would add to the immersion, with modern arcade hardware allowing for realistic graphics. This is something that probably wouldn't happen anywhere other than Japan due to declining worldwide arcades, though it would absolutely be worth it.

Fantasy themed
Instead of just going after realism, a BMX game that leans more toward fantasy themes would be great. Developer Foam Sword's Knights and Bikes combined regular bike riding with an RPG adventure, so the concept isn't too far fetched. Instead of riding around regular tracks, you could speed through sinister mountains or enchanted forests — you know, something to give things some extra flair. This would also allow for more stylised visuals, including a variety of cosmetics that you wouldn't see regular BMX riders use.

VR titles
A strong second option after an arcade title would be VR. Considering the applications of VR, it's surprising that there hasn't been a video game using this type of hardware yet. Sony recently revealed the most popular VR titles for its gaming systems, showing that there's still space for sports titles.
It wouldn't be overly hard to bring over BMX to a VR game, whether it was racing or stunt based. Motion controls could be used to emulate riding the bike, and areas could be based on real life locations.

Video Slots
If you're not familiar with what differentiates a "video slot" from a classic slot game, a Gala Spins write-up on casino game varieties does a nice job of explaining the matter. Essentially, video slots build on the classic slot format with 3D graphics and unique features. BMX has been represented via standard online slots in the past, but a modern online video slot would allow for even better graphics and potential gimmicks. As with VR, it's surprising that this hasn't really been done before, despite how comprehensive the industry is in covering other themes and subjects.