mainstream with our apparel. This new Pro Performer brings it all to life."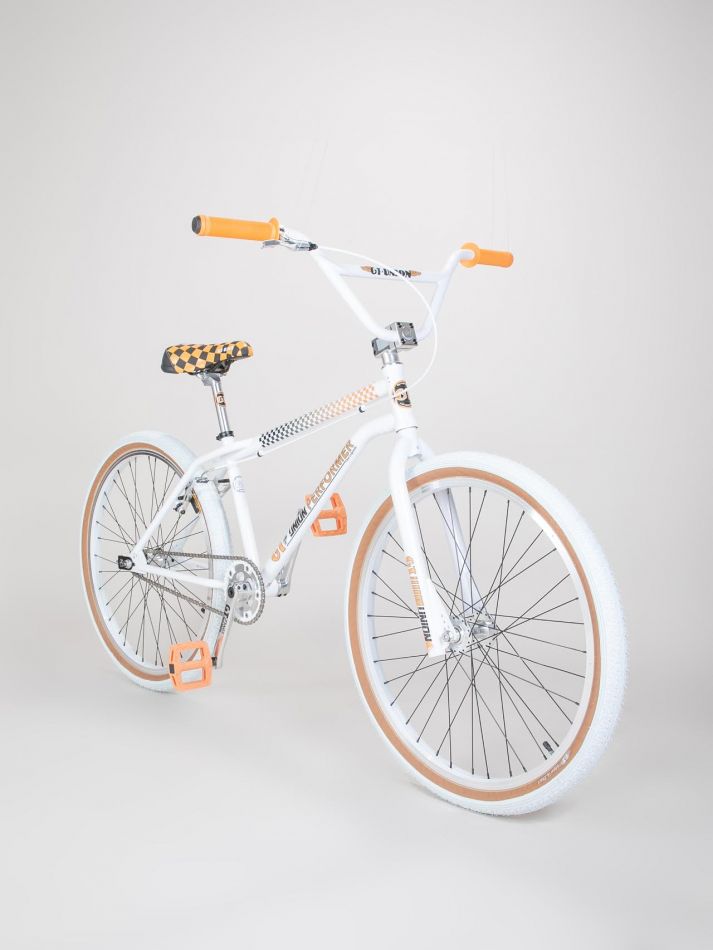 "I grew up with a love for GT BMX and riding bikes," added Chris Gibbs, owner of fashion retailer Union. "Everyone can relate to riding bikes, and not only is GT iconic, but it's bike designs are classic, and we wanted to give our customers that familiar feeling, but also give the collection and the bike some fresh updates."
The GT Pro Performer 26" bike presented by Our Legends x Union reflects the look and feel of today's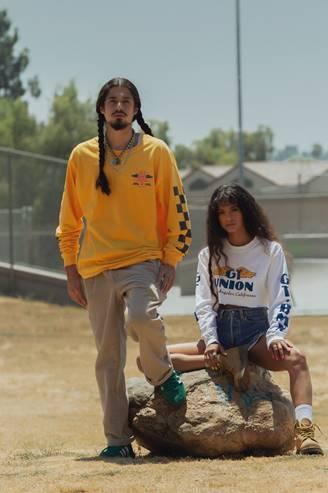 streetwear-fashion consumer but is also a nod to GT's Southern California roots.

"We teamed up with Our Legends and Union to design a Pro Performer that compliments the capsule collection," said Ben Ward GT BMX Product Manager. "We zeroed in on the peach colorway from years past, and we let that guide the custom checker board peach saddle along with the custom peach GT Logo pedals and Super Soft grips. In the end, we have an incredible classic looking bike with just enough pop to grab attention."
The GT Pro Performer 26" bike presented by Our Legends x Union will available in a very limited run. They will retail for $895.00 and be available exclusively at Union Los Angeles and online at OurLegends.co. The Our Legends GT Capsule Collection is currently available online at OurLegends.com, Union Los Angeles, Union Tokyo, as well as select Nordstrom Concept Stores. To learn more about Our Legends, Union and GT Bicycles, visit the brands at OurLegengds.co, UnionLosAngeles.com, and GT Bicycles.com. Be sure to follow all brands on Instagram.