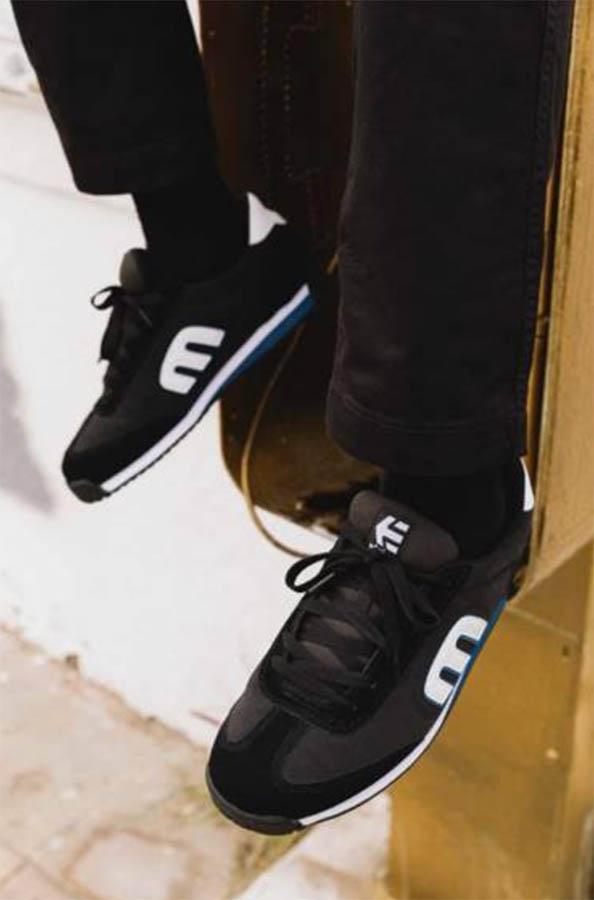 Each outsole tread in the ICONS collection is an exact replica of the same outsoles used during that groundbreaking time period in skate footwear.
The new Lo-Cut II LS. New to this collection, the Lo-Cut II LS, revamps another one of the etnies classics, features the classic etnies "E" logo, and includes an STI Foam Level 1 cushioning footbed. The Lo-cut II LS also integrates the cut and buff midsole, a departure from the typical cupsole, and a triple-stitched toe.
New Spring colorways, ICONS Collection 2019.
About etnies:
Built by skateboarding since 1986, etnies is the first skateboarder-owned and operated global action sports footwear and apparel company. etnies not only pushed the envelope by creating the first pro model skate shoe, but it pioneered technological advances and changed the face of skateboard footwear forever. Today etnies' vision, led by owner and skateboarder Pierre Andre Senizergues, is to remain the leading skateboard footwear company committed to creating innovative products that provide the most style, comfort and protection possible. etnies stays true to its roots by sponsoring a world class team of skateboarding, surfing, snowboarding, mountain bike, and BMX riders, and continues its dedication by giving back to each of these communities. For additional information, visit etnies.com.

etnies.com