mentions include posts where Simple Session is mentioned in text or is shared as part of a post. Included were all social media platforms (Facebook open groups and accounts, as well as Twitter, Instagram, YouTube, blogs, forums, etc.). The most popular channel was Instagram, which comprised 45% of the mentions, followed by Twitter with 32% and Facebook with 18%. Instagram had a surge in Simple Session followers in that period, from 65,000 to 80,000 (at the moment it is 88,000 and across all social media channels 215,000 followers). Simple Session's own social media channels produced a total of 6.6 million impressions (number of views) and 426,000 engagements (involving actions such as liking, commenting, etc.) during the event quarter.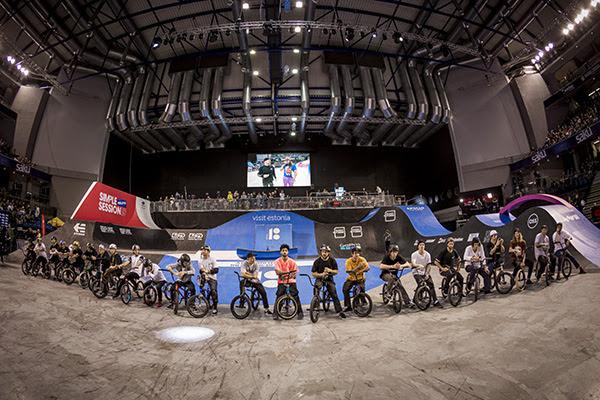 "The fact that the number of mentions is nearly half a billion is definitely a very positive sign. A big part of this is unquestionably due to the fact that most of the mentions and talk about Simple Session comes from our 160 athletes, who are media stars and influencers in their own right, with thousands to millions of followers," said Simple Session organiser Risto Kalmre. "Social media has been a central part of Simple Session's communications for years – in organising the event from year to year, utilizing all the new channels and outlets to spread the word to the right people has been a necessity. Instagram and YouTube have clearly become the most important media channels for our target group," Kalmre added. For example, a campaign last year featured a couple of well-known YouTube influencers/riders within the framework of the Estonia 100 celebration, which promoted active recreation in Estonia, in addition to Simple Session.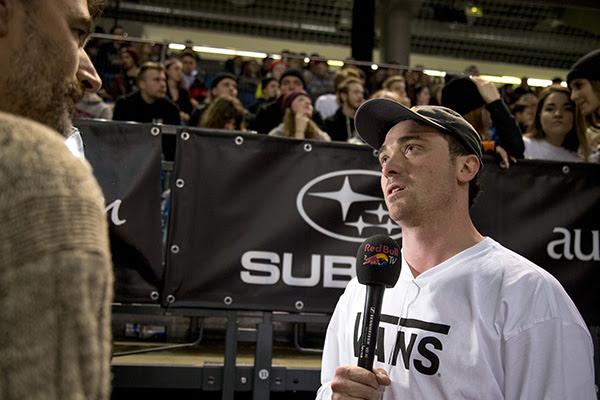 The competition was mentioned in the digital media in 36 countries: in total, there were 284 articles in 86 publications, of which Estonia was first, followed by USA and Holland. Biggest number of the mentions came from specialty magazines (FatBMX Magazine, Vital BMX, TransWorld etc), but also from the mainstream media channels of more distant countries. For example, Simple Session was actively featured in Ecuadorian press, due to one of their BMX riders coming to Estonia. According to the report, the estimated reach of media articles was 60 million people (the basis for estimating the scope of reach is each media channel's official and reported regular readership). Simple Session has undoubtedly become one of the most important action sports events in the world, which is supported by the fact that in addition to specialized outlets the event has been featured in full-length broadcasts by such TV channels as NBC Sports, Extreme Sports Channel, Eurosport, as well as important segments on ESPN, Fuel TV, Fox Sports, and MTV.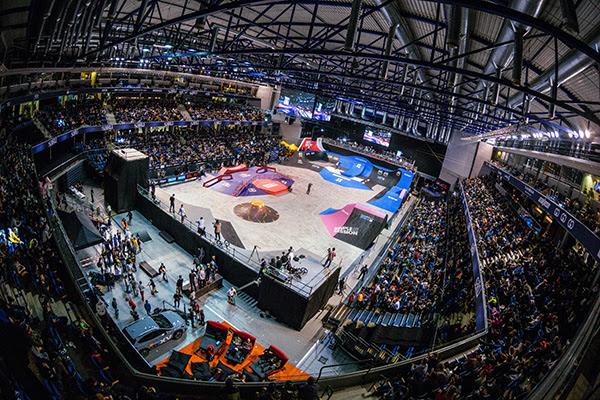 A significant contribution to the media coverage of the event comes from international cooperation with Red Bull and Red Bull TV, both of which have a huge number of followers on social media: the jointly produced broadcast from Saku Suurhall is watched by an audience of millions. Additionally, follow-up programs were shown by TV channels around the world. The broadcast with an ever-growing number of viewers each year can be seen in Estonia as well as the rest of the world – audiences are found in 155 countries, the highest numbers of which are in USA, Russia, UK, and Europe, but also in more distant places such as Australia and South America. In Estonia the BMX Park finals could be seen on Kanal 12, which was watched by 100,000 viewers.
The Simple Session webcast has been produced since 2006, when it was also recognized as a forward-looking web broadcast. "By the time Red Bull TV started to show interest in us, we had already been producing a quality broadcast, both online and on TV, in conjunction with Microsoft Xbox. Global trends also played a role in this, one of which was the increasing difficulty in capturing younger audiences. And youngsters are one of the largest and most profitable target groups, which are pursued by all the the big companies," Kalmre added. "Nowadays, when everything is about content, the decisive factor that determines success or failure is the quality of the content. What viewers see when watching our live show is no longer just a webcast with commentary, but a thoroughly prepared professional TV boradcast program. And as for now the Simple Session's prize money is not comparable to that of XGames or Dew Tour, media coverage gives extra added value to the event," the organizer explained.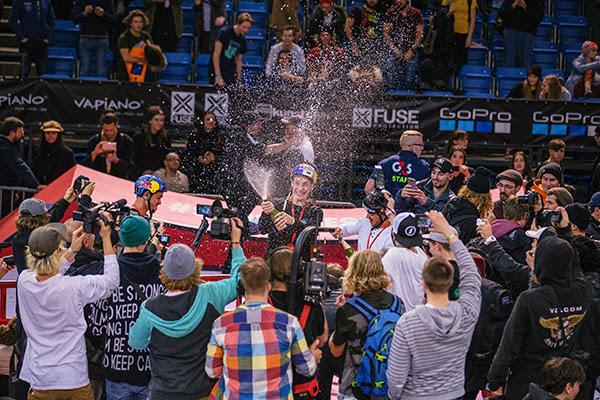 Now that the Tokyo 2020 Olympics are around the corner and BMX and skateboarding will be involved for the first time, according to the organizers, Simple Session is experiencing a new rise in popularity after 20 years of successful activity. "One of the areas of development for Simple Session is certainly a wider TV audience," stated Mario Kalmre, who has organized Simple Session along with his brother Risto for the last two decades. "We have years of solid experience with Red Bull TV, with whom we will continue to work with, but we cannot rule out the possibility of a big linear TV network taking an interest in the rights to direct broadcasting of Simple Session," he finds. "Simple Session '18 was broadcast locally by Kanal 12 in Estonia and for forthcoming broadcasts we are in negotiations with the national broadcasters of several different countries, as interest in showing their own athletes is growing in advance of the Tokyo Olympics. For example, Latvian Ernests Zebolds surprised everyone by reaching the finals in last weekend's BMX Freestyle World Cup in China and is thus our southern neighbour's new Olympic hope who everyone wants to cheer on."
Simple Session '19 takes place on February 2 and 3, 2019, at Saku Suurhall and will gather all of the world's top players.
This time, the winter super-event of the action sports world will host approximately 160 of the best in field from 35 countries, which makes it one of the most international action sports event on the planet. Dozens of XGames gold medalists, winners of the prestigious Dew Tour, world champions, and previous Simple Session winners will be there. The event will be a proper warm-up for the Tokyo 2020 Olympics, where BMX and skateboarding will be included for the first time.
A large, unique competition park will be constructed at Saku Suurhall for the duration of the event,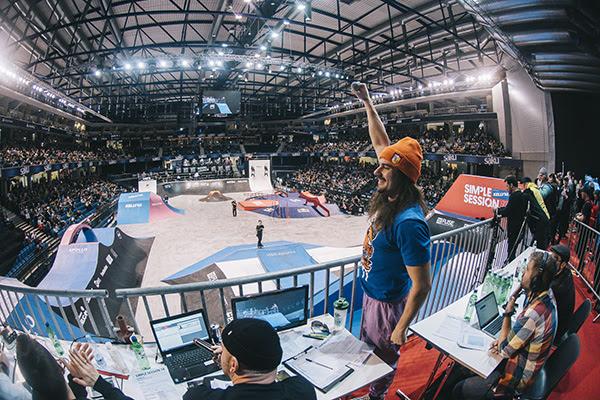 which combines the very different and intricate nuances of both sports into one awesome spectacle. Park design will be handled by the number one park designer of X Games and other top competitions of the world – Nate Wessel – who has been designing for Simple Session for 13 years.
The competition kicks off Saturday, February 2, which is a day full of qualifications for skateboarding and BMX, and we will also see all the Estonian athletes who have qualified for the event. On Sunday, February 3, the park will be taken over by the successful competitors, whose participation will culminate in the exciting Simple Session finals, topped off by the awards ceremony.
The Simple Session 2019 will also have female athletes taking part. More of that shortly!
And in addition to cheering the live action, the audience can look forward to a variety of leisure activities to take part in. The festival fans are able to watch skateboard and BMX movies on big screen at Tallinn's best cinemas and cheer along to the 3rd edition of Visit Estonia's "BMX vs Skate hockey match" in old town Tallinn. As an extra bonus, Simple Session will once again throw its legendary four-day party weekend. The day after the competition ends, on February 4, the Simple Session park will be open to all who would like to ride.