taken up Freestyle BMX, an exciting new discipline of the sport which sees cyclists perform a series of tricks and jumps across a ramp-filled course within a 1 minute run.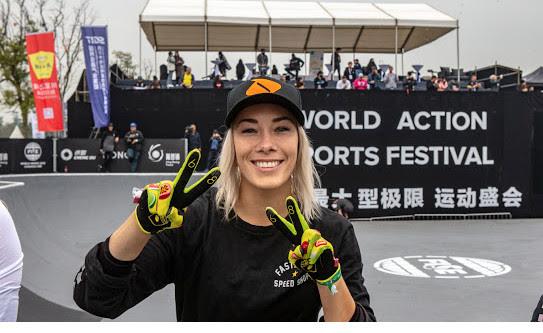 "I love a challenge, I have pedaled in a straight line for 22 years of my life, so for me to step away from being a racer into freestyle, to have to learn aerial awareness, to taking my hand off my handlebar for the first time in twenty years, to learning the tricks and the backflips," Buchanan explained. "It has been quite a rewarding journey, it has taken me back to that five-year-old girl when I started riding my bike, every day was a win. I have small wins each day to take away, not only in my comeback, to continue to build where I need to be, back in the racing world"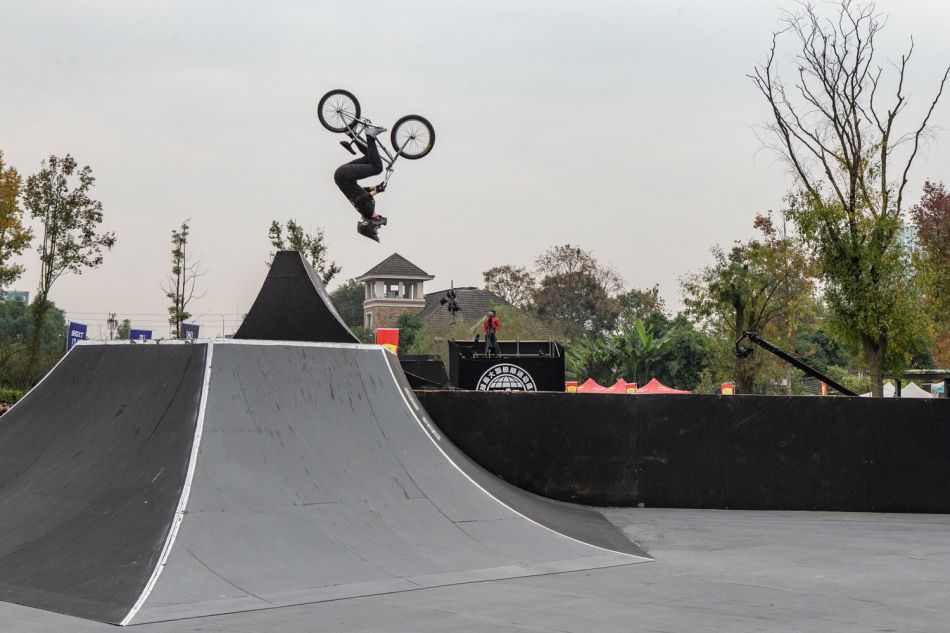 Buchanan's progression has been rapid, with her competition debut set for November 2 at the 2018 UCI BMX Freestyle Park World Cup.
I was nervous to sign up, Buchanan revealed. "I am completely stepping out of my comfort zone. I think it has been rewarding as an eight-time world champion in different disciplines of cycling, but to put the L plates on again, to learn, to come in as an underdog, it is exhilarating"
While Buchanan is dipping her toe into the discipline which is set to make its Olympic debut at the Tokyo 2020 Olympic Games, there is no denying the dual Olympians goal for the Games.
"I went to London, I went to Rio, and my goal is to go to Tokyo for racing, Buchanan asserted. Racing is my bread and butter. I'm competitive, I love racing, for me that is first and foremost."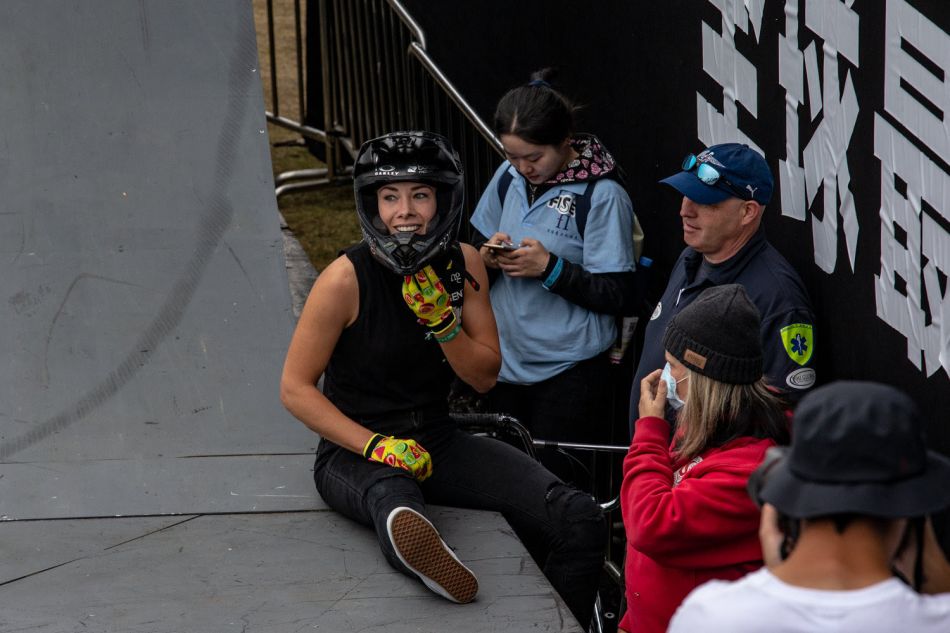 "I have always treated mountain biking as a bonus, it has always been my refresh button, it has kept longevity for me in the sport. So I see BMX Freestyle as that, a refresh and for diversity"
"Like any great flight you have to buckle down for the turbulence on the way up and I had some crashes over the course of the practice sessions still learning my lines and tricks."
"Coming away with a solid 4th place qualifying then 2 safe semi final runs and finishing up with a top 10 finish in the World of Freestyle BMX was a huge buzz."

"It an absolute honor to be qualified for my first freestyle BMX World Championships. But more importantly to me this makes it my fourth cycling discipline World Championship I have competed in and represented Australia in over the past 10 years"
4cross Mountain biking
Downhill Mountain biking
BMX Racing
Freestyle BMX